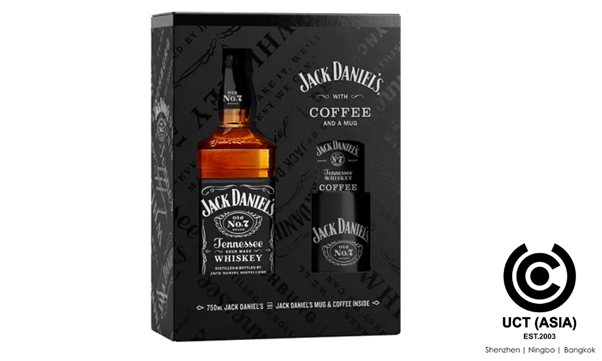 According to a study, the average mug is used about 2,000 times during its lifespan. This essentially means that the use of a single promotional mug can give your brand over 2,000 brand awareness, placing promotional mugs as one of the most proven promotional merchandise.
Furthermore, mugs are practical items that benefit both your brand and your customers. Used either at home or at work, it offers an excellent way of keeping your logo and message noticeable in the eyes and minds of your customers.
In general, it makes perfect sense to invest in merchandise that will help create massive awareness for your brand with each use—and promotional mugs offer just that.
Jack Daniels' usage of customized vintage mugs as promotional products in the UK shows they recognize the marketing benefits of practical and reusable items for brands.
Top 4 Marketing Secrets Of Using Promotional Mugs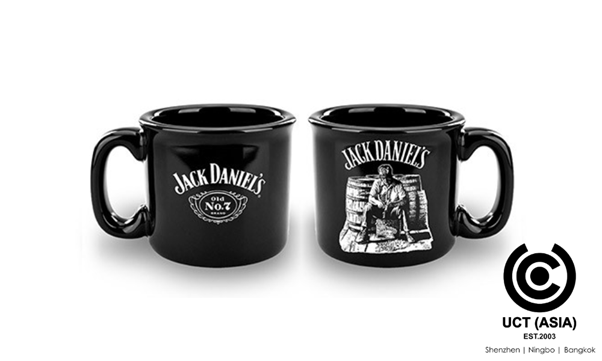 Many brands are careful when it comes to investing in the perfect branded merchandise. As earlier stated, promotional mugs are tested and proven to be one of the most effective tools to promote your brand.
So in this segment, we've put together 4 marketing benefits of using promotional mugs.
1. Practical Promotional Items
Using branded promotional mugs is a perfect marketing choice because they're practical items that people use daily. The additional benefit of customizing makes them more appealing to the recipient.
Indeed, replicating Jack Daniels' usage of branded sophisticated vintage mugs will ensure you stand out from your competitors.
2. Cost-effective Marketing Tool
Using promotional products to grow your brand costs less in comparison to other common forms of promotion including billboards and media. Recipients of this branded merchandise employ word-of-mouth advertising to promote your brand which goes a long way to boosting your brand awareness.
3. Encourages The Use Of Mobile Technology
With technology becoming an essential aspect of marketing, branded mugs can be integrated into your brand's digital strategy using QR code contests.
Incorporating mobile technology with practical gift items encourages customer engagement and develops brand-customer relationships.
4. Creative Designs Spark Interest
Gifting your customers these sophisticated vintage mugs as promo gifts from their purchases will surely leave a positive mark on them.
Interestingly, mugs with incredible designs that breathe creativity and intrigue spark curiosity and encourage shoppers to talk about you which will likely lead to more people knowing about your brand.
In The End,
Branded vintage mugs for promotions are an innovative way of reaching out to your customers. Used in homes and offices and restaurants, these items come in different sizes, shapes, and colors.
Incredibly, they have an available canvas to accommodate your brand logo or message and can easily be incorporated into your brand's digital strategy.
They make a fantastic gift idea, especially if you're looking to stand out from the crowd.
How Can UCT (Asia) Help?
We know how challenging it can be to find the ideal promotional merchandise that offer value to your customers and take your brand a notch higher.
Which is why at UCT(Asia) , we have a team of highly creative designers who will ensure that you get new and creative promotional merchandise for your brand.
We're also partners with the best marketing strategist and experts who will work to give you the best marketing solutions for your brand.
So why not start with us today?