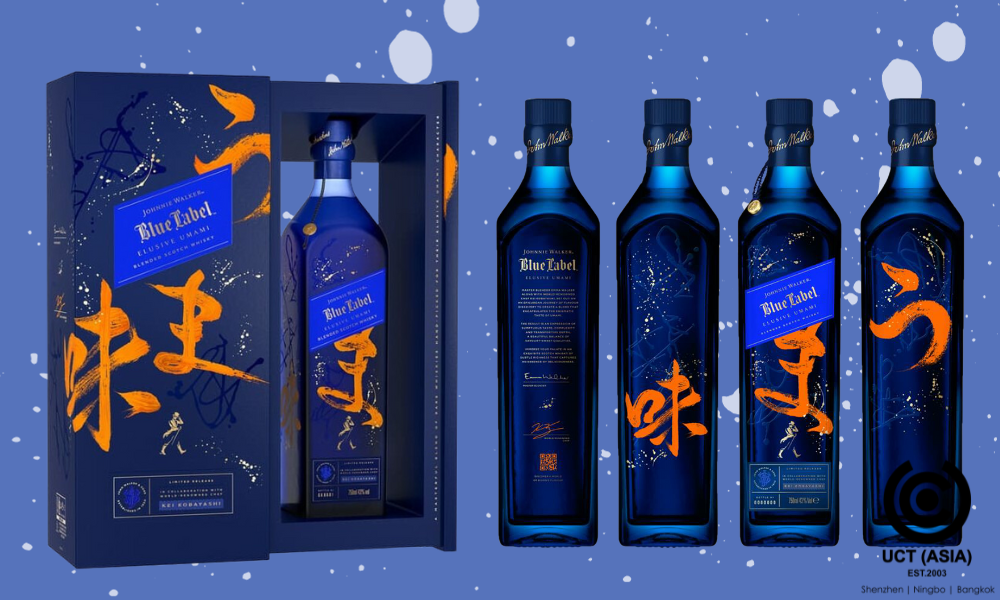 Have you ever tasted something so elusive that it left you craving more, a flavour that defies easy description?
Johnnie Walker, the world's premier Scotch Whisky brand, has ventured into a largely unexplored territory, introducing the extraordinary Johnnie Walker Blue Label Elusive Umami. This innovative expression is inspired by umami, known as the fifth taste, and it's taking the world by storm. In collaboration with renowned Chef Kei Kobayashi, Master Blender Emma Walker embarked on a flavorful quest to discover the elusive essence of umami, resulting in a Scotch whisky that's truly one of a kind.
This exclusive blend combines sweet and savory elements, boasting hints of blood oranges, red berries, sweet wood spice, a touch of smoked meat, and a dash of salt and pepper, culminating in a lingering, sweet fruit finish. The question is, what can brands learn from Johnnie Walker's Blue Label Elusive Umami liquor? Let's explore five invaluable marketing lessons that can transform your business.
Top Marketing Lessons to Learn from Johnnie Walker
● Innovate Fearlessly
Johnnie Walker's new whiskey, Blue Label Elusive Umami, is a great example of how innovation can transform an industry. Brands should not be afraid to explore new territory and create truly unique products. By embracing the unknown and appealing to the senses, brands can invite their customers on a journey of discovery.
● Collaboration is key
Cross-industry collaborations can elevate your brand by offering fresh, unique experiences to your customers.
For example, Johnnie Walker's partnership with Michelin-starred chef Kei Kobayashi resulted in the creation of Blue Label Elusive Umami, a whiskey that captures the essence of the fifth taste: umami.
This collaboration infused fresh, new flavours into Johnnie Walker's whiskey portfolio, offering customers a truly unique experience.
● Limited Editions Pique Interest
Limited edition products are very popular. They make people feel excited and want to buy them. They can also help to make your brand more desirable. Creating unique, limited-edition products can give your brand a new lease on life, and make people feel like they are getting something special that only a few people can have.
● Elevate Sensory Experiences
Johnnie Walker has elevated the traditional drinking experience by appealing to all the senses. Brands can amplify their products by creating immersive experiences that engage customers on a deeper level, turning each interaction into a memorable moment.
Conclusion
Johnnie Walker's Blue Label Elusive Umami is a new kind of Scotch Whisky that is inspiring other brands to innovate. It is a unique and exciting product, created by two masters of their craft.
Johnnie Walker's marketing campaign for Blue Label Elusive Umami is also innovative and engaging. This is an example of how brands can grow their business by being creative, innovative, and customer-focused.
How Can UCT (ASIA) Help?
Want to boost your brand and marketing?
Partner with UCT (Asia) and we'll help you:
Innovate and create unique experiences
Create exclusive editions that will drive demand
Create sensory-rich experiences that will leave your audience craving more
Don't miss out on this chance to transform your brand. Contact UCT (Asia) today and start your journey to success!