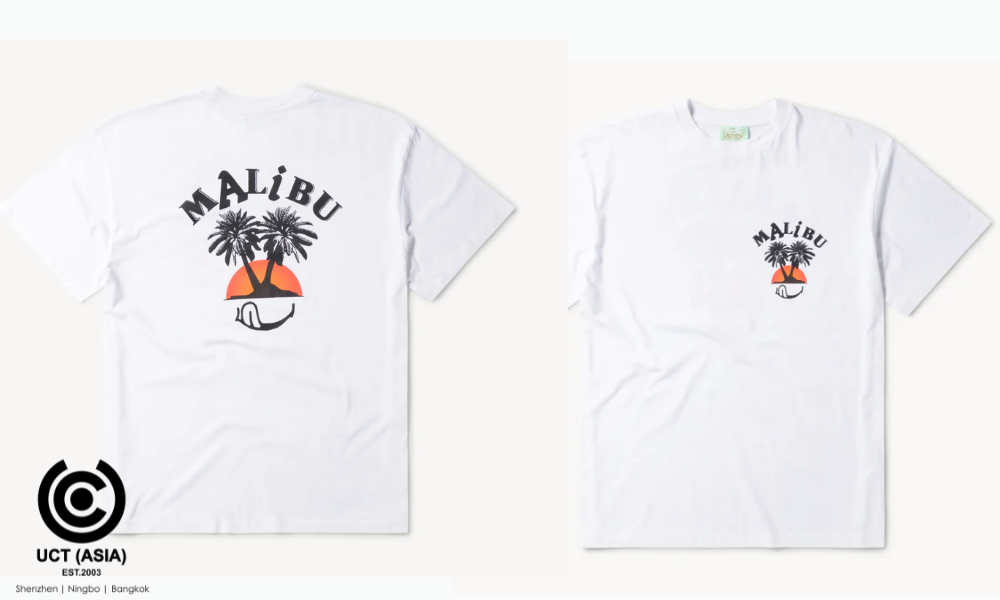 Looking for ways to elevate your brand awareness and make more sales at the same time? A limited-edition sales strategy may just be all you need! Limited edition strategy can be an effective tool for brands, including those in the clothing industry, but it must be executed properly.
It requires careful market research and planning to get it done the right way. At UCT (ASIA), we keep our eyes and ears open in search of brands with properly executed limited-edition strategies. In this article, we'll explore Malibu Rum's limited-edition promotional clothing merchandise and why we think it's the perfect example.
Malibuu's AI-Facilitated Limited Edition Promotional Clothing Merchandise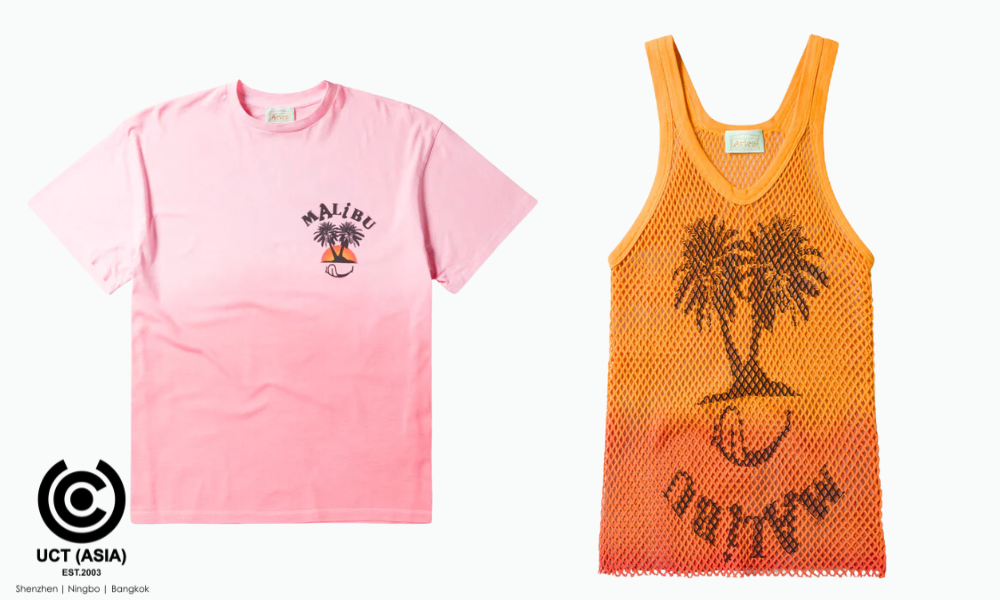 Malibu Rum has always been synonymous with innovation and a touch of the extraordinary. Keeping to its reputation, the brand recently partnered with luxury wear brand Aries to create a limited-edition clothing collection powered by AI. The collection features a variety of pieces, from classic short-sleeve Aries tees to varsity jackets, all decorated with unique and eye-catching designs created using AI.
The use of AI in the collection is evident in both the design process and the final products. The result is a collection that is both stylish and unique.
What Makes This Campaign the Perfect Example to Follow?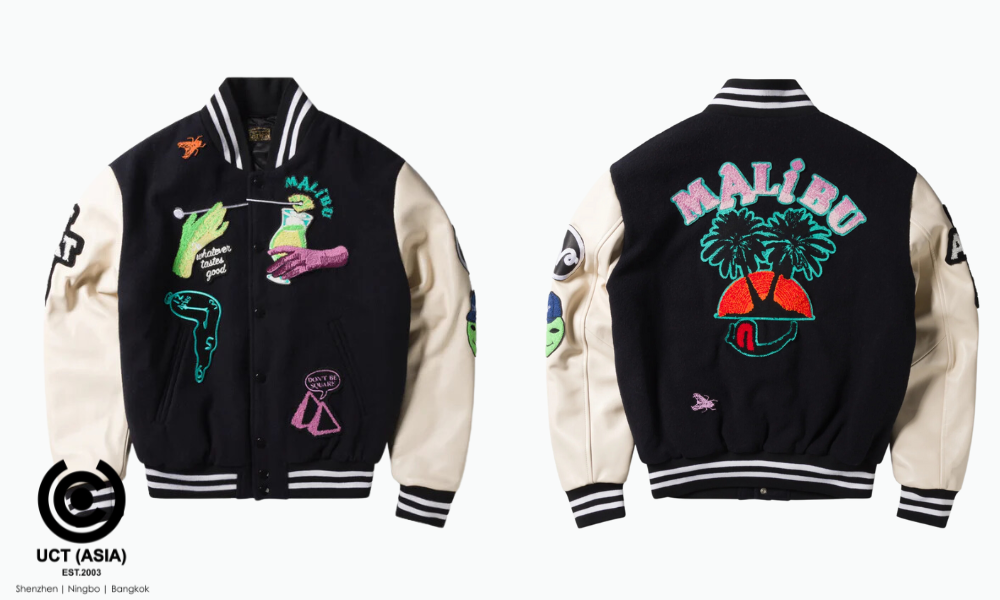 1. Leveraging Cutting-Edge AI Technology
Malibu Rum's use of AI tech to create and curate designs in an innovative and effective way is a notable example to follow. AI technology can help brands create more personalized designs that appeal to their target audience. It can also help brands create more innovative designs to stand out from the competition and attract new customers.
2. Strategic Limited Edition Approach
Malibu Rum's limited edition strategy is a clever way to create a sense of exclusivity and drive demand. By offering a limited number of items, the brand makes its clothing merchandise more desirable and encourages customers to act quickly to avoid missing out.
This strategy sets an example for you if you're looking to achieve similar results with your brand.
3. Adaptability to Trends
The integration of AI in designing clothing merchandise exemplifies the brand's determination to adapt to the ever-evolving world of fashion and marketing. Using technology, the Malibu Rum demonstrates how brands can swiftly align with fashion shifts. This adaptability keeps the brand relevant and helps meet consumers' ever-evolving preferences.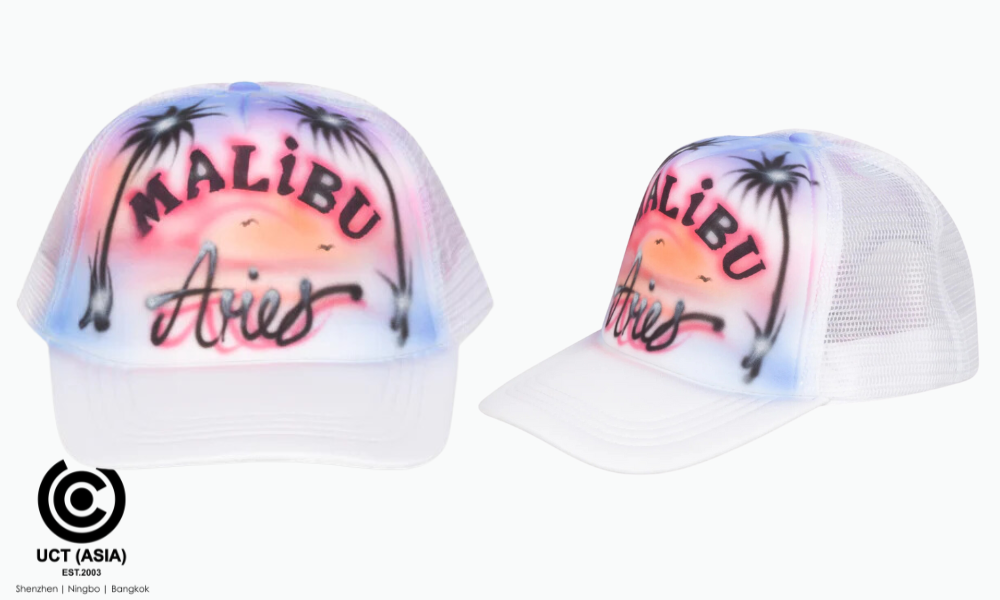 4. Tangible Brand Representation
Promotional clothing is a walking advertisement for your brand. When people wear these branded merchandise, they become brand ambassadors, carrying your message wherever they go.
Malibu Rum leverages this effect by utilizing limited edition clothing as promotional merchandise to turn its customers into brand ambassadors and to showcase its innovative concept.
Overall,
This campaign is a perfect example of how to adapt to modern preferences, stay ahead of the competition, and create a compelling and successful marketing campaign. The limited edition clothing collection serves as a promotional tool and stands as a testament to the brand's innovative approach and dedication to delivering excellence.
By following Malibu Rum's lead, you can create campaigns connecting with your target audience and setting your brand apart from the rest. Let UCT (ASIA) help you! We're the best in producing quality promotional merchandise and planning the perfect campaign for your brand.
Contact us today to get started!