Lysol has been able to maintain its dominance in the market through the creation of various marketing campaigns and leveraging on media platforms such as newspaper agencies, television ads, and magazine publishing companies. These are very effective means of creating more awareness of brands and their products, especially, in the primitive era of life.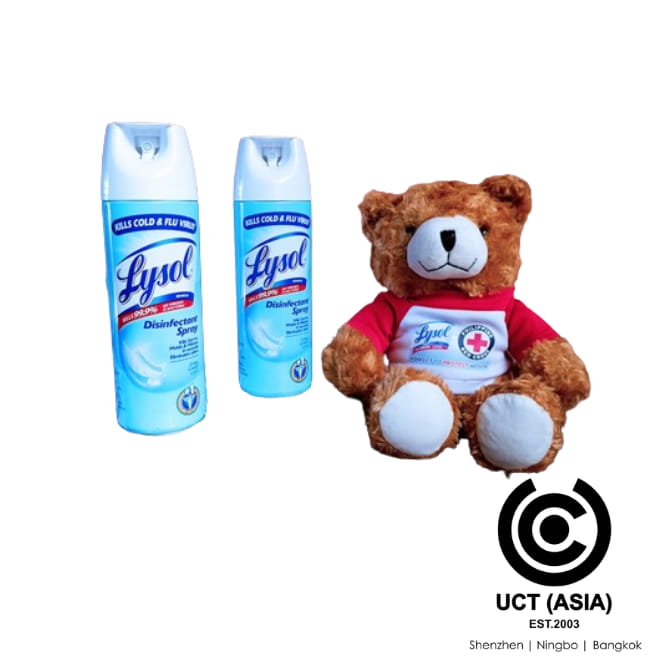 UCT(Asia) thought about one of the exciting campaigns done by Lysol – the introduction of the unique on-pack stuffed toy in the Philippines. We thought of the benefits of this on-pack promotional merchandise to both retailers and Lysol.
Reach out to our team today and let's get your next marketing campaign rolling!
3 Benefits Of On-Pack Toy Merchandise To Both Retailers And Lysol
Creates An Emotional Connection With Shoppers – People love to feel that they spent less for more value. The introduction of the free on-pack toy merchandise in the Philippines is a creative form of marketing to create an emotional response from customers. Most times, women are the ones who go shopping at the nearest retail shops to their homes in order to get needed groceries, sighting the free merchandise will prompt them to think of their kids or younger ones or even their partner, thereby, prompting them to make more inquiry about the product and aids their purchase of Lysol products.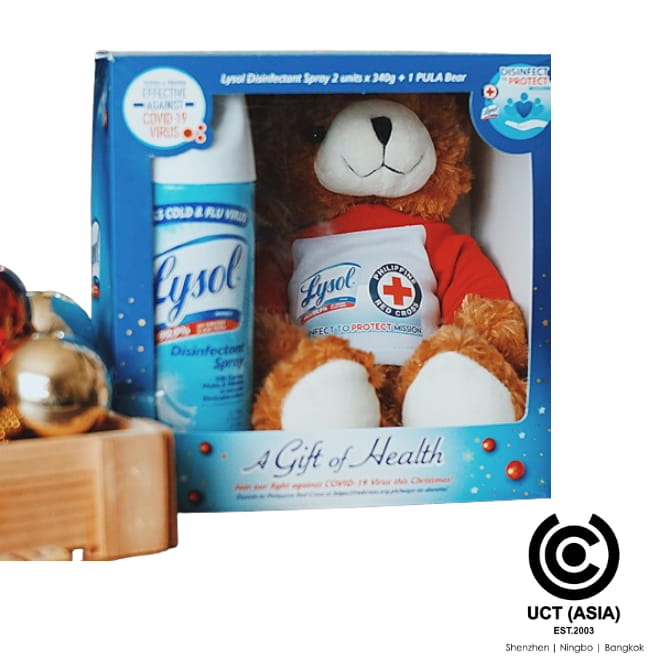 Promotes The Acquisition Of New Leads And New Customers – People who have never purchased Lysol products for once would become tempted to give Lysol a trial because of the free stuffed toy that comes with their purchase. It is quite difficult to gain the trust and loyalty of new consumers, especially the ones that are loyal to their favorite brands. Gifting branded merchandise gives Lysol a good chance of replacing these brands.
Serves As An Affordable Means Of Creating Broad Visibility – The creation of a broad awareness of specific products is what many companies want to achieve at the end of their multiple campaigns. In order to achieve their desired marketing results, they go to great lengths to get their desired marketing goals, even if it means spending a little above the normal marketing budget range. The introduction of the on-pack stuffed toy serves as a budget-friendly means of creating a wide range of awareness of your brand and products.
Final Thoughts,
Creating more awareness of your company and products is vital to developing a thriving company. It also helps to create a distinction between your company and other competitors out there. You can decide to work with different items for your on-pack promotions, ranging from branded tote bags to branded T-shirts and even custom design prints. Make that decision to improve your company's sales today and let us help you create the ideal on-pack merchandise for your company.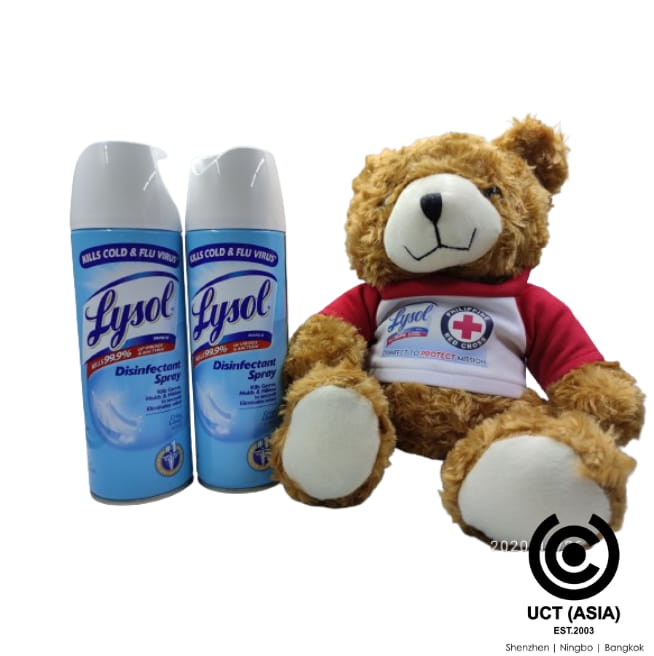 What Can We Offer?
With several years of experience in the FMCG industry, UCT(Asia) has gained expertise in the creation and design of marketing products that range between on-pack promotions, POS Displays, Corporate gifts, retail items, and point of sales Merchandise, all at an affordable cost.
Coupled with our wide range of growing networks in Asia, we've been able to partner with the finest product designers in the industry. With our extensive network of suppliers in Asia, we are given the leverage to reduce the overall cost of sourcing and delivery of products within the region.
So, are you finally ready to stand out from your competitors? Or do you want to create an emotional connection with your customers with our durable promotional products?
Contact us today to create your branded on-pack merchandise.