Every business constantly seeks diverse ways to promote its branding and awareness. Beer factories are not left out in this endeavour. Now, there are various means of improving your business, which I'm quite certain that you're knowledgeable about. The problem is not knowing these various means but implementing the right promotional ideas in the most effective period. It goes beyond implementing the right ideas, it also involves using the right product for the right type of business.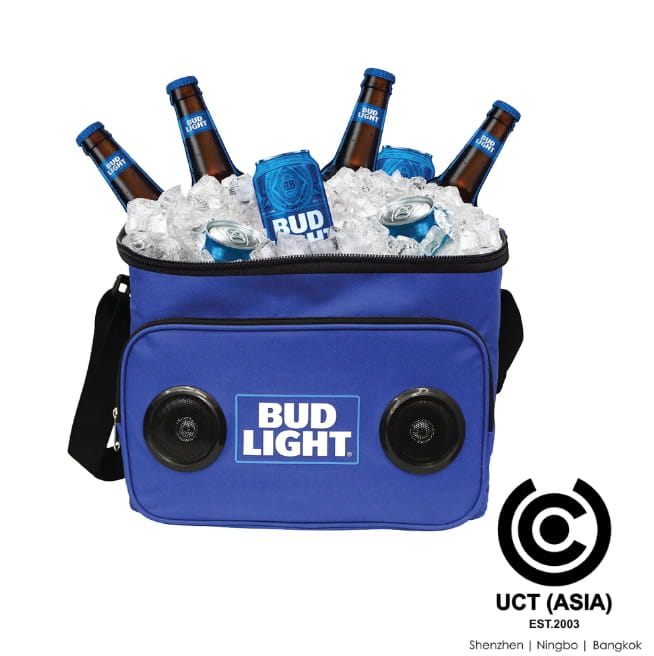 Here at UCT(Asia), we aim to implement the most ingenious products and designs to attract the most fitting leads for your business. One of our objectives is to ensure that your brand gets the attention and awareness it deserves.
Message our team today and let's get your next marketing campaign started!
Now, let's look at Bud Light's beer cooler developed by UCT(Asia), how it serves as an effective tool in promoting your business and boosting your lead/customer generation.
Why Choose This Branded Beer Cooler For Your Business?
Affordability – It is not a new revelation that business owners expend a lot of cash on getting new leads and increasing sales revenue. This branded beer cooler is made up of lightweight materials that are inexpensive and last for a very long time. If you're a CEO or a business owner and you're looking for the best way to market your new product or brand as a whole? Then, this UCT-developed beer cooler is the product for you.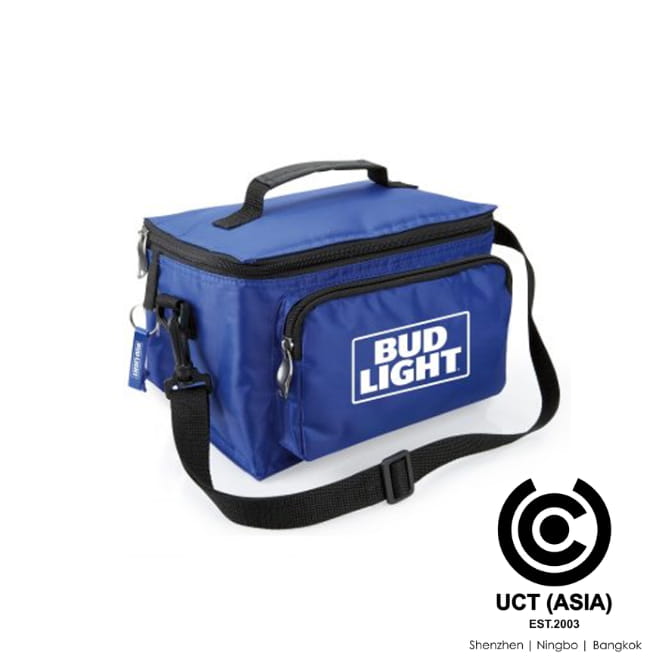 Durability – There is usually a leap of joy created in customers once they realize that a promotional item is durable and has quality material. Most customers are used to getting items that do not last for a long period of time, therefore, receiving durable merchandise that will last them for a long period would definitely imprint your brand on their minds.
Ingenious Designs – Getting the UCT branded beer cooler gives you the opportunity to stand out from your competitors. It broadens your brand design, produces a renewed fresh look to your brand, and gives you an edge over other beer-producing factories. Gives you the chance to imprint your brand's logo and values on customers' minds with little effort.
So, What Are The Marketing Advantages You'd Get?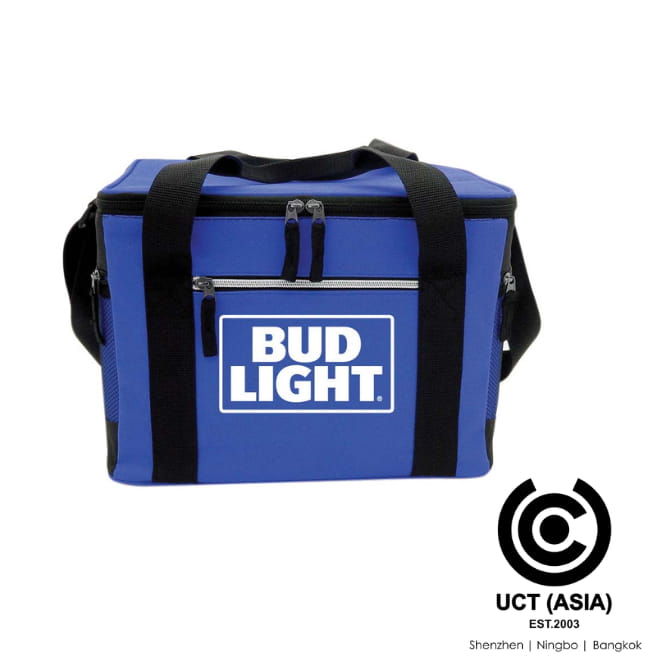 Improves Brand Awareness – Choosing the UCT featured beer cooler as your next promotional item would improve your brand's overall awareness and visibility to customers. An increased awareness/visibility automatically means an increase in customers' interest. This also increases the level of trust in your company.
Generation Of New Leads – Lead generation is the main aim of most marketing campaigns, this branded beer cooler with your innovative brand design will stimulate the interest of new customers and thereby, generate new leads.
Helps To Form A Long Lasting Relationship With Customers – After the first purchase of a product, what makes the customer patronize that exact brand continuously? The answer is quite straightforward; Constant brand awareness and visibility. This is achievable by the usage of promotional items regularly.
What Can We Offer?
With several years of experience in the Beverage and Spirit sector, UCT(Asia) has gained expertise in the creation and design of marketing products that range between on-pack promotions, POS Displays, Corporate gifts, retail items, and point of sales Merchandise, all at an affordable cost.
So, are you finally ready to stand out from your competitors? Or do you want to create an emotional connection with your customers with our durable promotional products?
Contact us today to create your branded beer cooler merchandise.