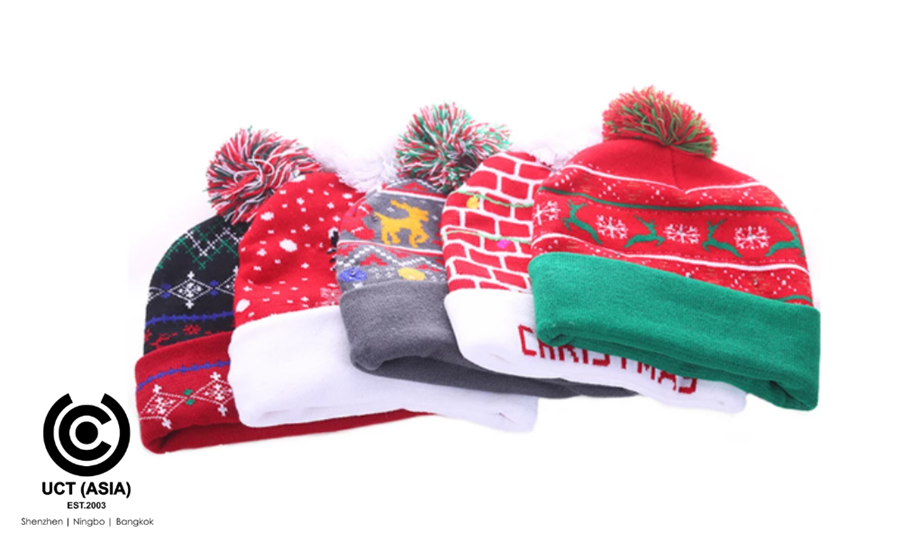 It's another Christmas to ramp up your sales for the year! Right now, we know you might be worried about how to advertise your products to scale up your sales! But do you think advertising is somewhat expensive owing to the cost that might be incurred at the end of the Christmas season?
That is exactly why you should opt for better and cost-effective ways of brand promotion! Advertisement is not the only way to promote a business. Some brand owners even go to the extent of assuming advertisement is the only possible means to promote their brands.
Given this, our team has come up with a usable and practical gift for your Christmas promo – a branded exquisite hat!
What Makes This Christmas Hat Exquisite And A Perfect Fit?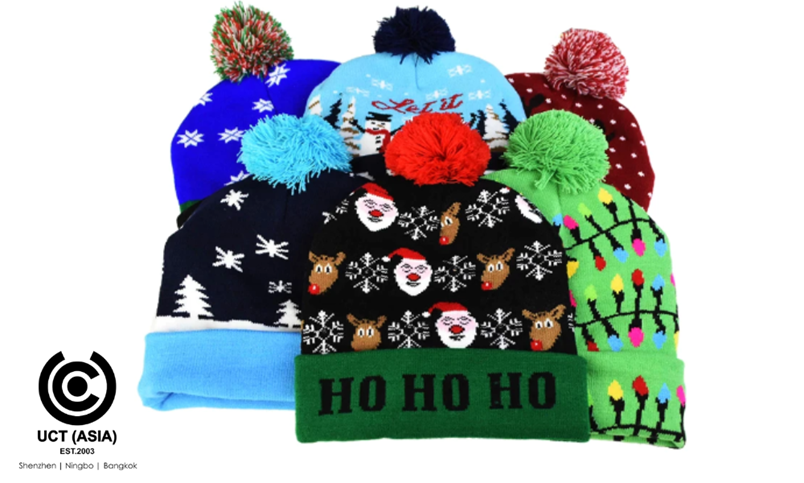 Looking at the picture of this hat, what more can you say about the advertisement? This hat just by viewing its pictorial representation is not only beautiful but compelling.
Christmas is a season when winter is at its peak and remember people are not likely to be indoors due to the felicitation that comes with family reunions. Hence, more people would be plying the highways to spend Christmas with their loved ones.
This, however, is the main reason why this branded hat can be the best way to promote your business this season. This is because people would want to protect themselves from cold and using a branded hat as a promotional strategy serves the purpose, therefore, saving your customers the stress of buying a hat or winter cap.
Why Choose This Branded Christmas Hat?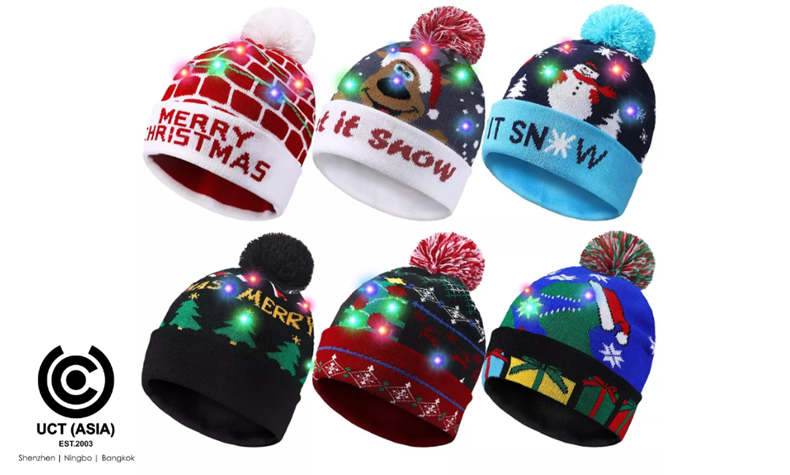 Do you know this lovely LED beanie could make your customer's Christmas glow with adoring memories of their picturesqueness on this hat? Why then do you want to pay for expensive media advertising that won't last in the memories of your customers?
Check Out These Lists Below And Clarify Your Doubts About This Promotional Strategy!
1. Tech And Style
Imagine a hat with two unique combos for Christmas! This year's Christmas is honestly going to be loud and lit!
These branded Christmas hats are 100% of soft acrylic material. They are double-knitted, therefore, serving the real purpose of warmth during the winter season. These exquisite beanies are comfortable to use.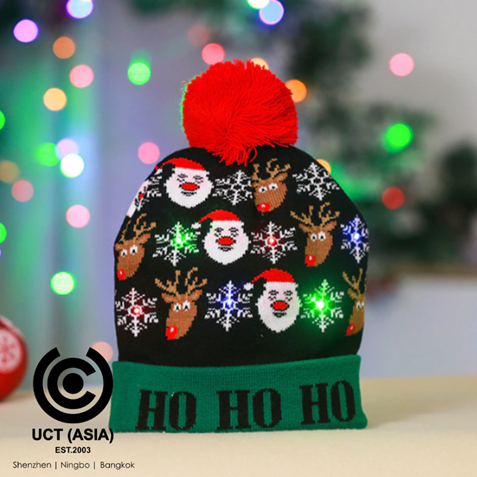 Aside from its intrinsic and cosy features, customers would also appreciate the LED lights incorporated in these adorable items. These winter beanies would surely make you a VIP, especially at holiday parties or gatherings.
2. Uses Efficient And Energy-Saving Light
The LED lights attached to the hats are not only adding sparkles to your Christmas but they are also eco-friendly for use.
With depleting ozone layer on the increase, it's also important you consider the type of product you use for your promotion.
LED lights don't use harmful chemicals like mercury to illuminate. It also uses less energy and emits no harmful ultraviolet rays. This feature ensures your customer's health is safe.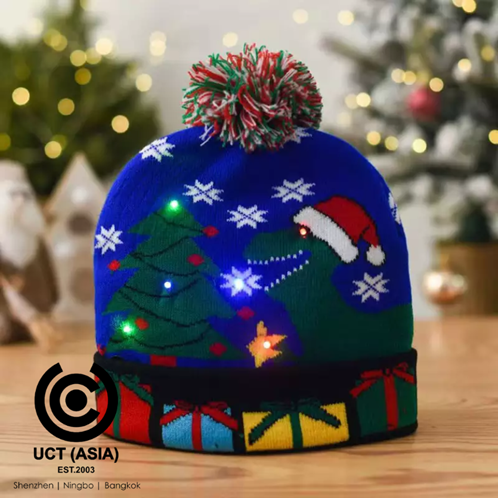 3. Available In Various Designs
Of all things, customers love making choices from variants of a product. These branded Christmas hats are available in different shades of colours and designs.
The colours of these beanies can be customized in your brand's unique logo. Also, it is possible to dye them with any Pantone colour of your taste.
However, aside from the peculiar features listed above, the hat is easily washable owing to its intrinsic materials. Customers do not have to worry about the LED light because the light bulbs are waterproof.
To Sum It Up,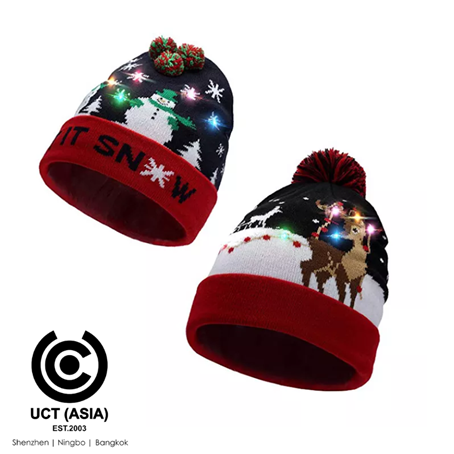 Christmas is a delightful season for all. Children are not left out from this and this is why branded hats are best for the season since most families would love to dress in similar apparel to look unique and unanimous in their family group photograph.
Get Across To Us At UCT (ASIA)
We know the season is full of competitors who leverage others. Never give an itch to this because UCT (ASIA) got your back!
Let's help you promote your brand in the best way possible with our promotional, and marketing ideas like the branded hat above, PIS displays, window box packaging and lots more.Contact us today at UCT (Asia)!