On-premise marketing, also known as merchandising, is an efficient in-store strategy that brands use to influence potential customers. It is a strategy that enables brands to reach buyers at the point of purchase. It can be used for several marketing activities which include creating awareness for ongoing promotions, promoting products and services, or encouraging impulse buying.
Let's see how Milo took advantage of this strategy in its recent in-store redemption gift campaign in Vietnam.
What Is This Marketing Campaign About?
In this in-store reception gift campaign, customers can redeem amazing sports prizes for their children by collecting Milo's Dynamic Universe cards.
Customers can join by purchasing Milo's gift redemption promotional products from the nearest supermarket, searching and collecting the Dynamic Universe cards in line with the campaign's terms, and redeeming their prizes at Milo exchange points. The prizes to be won include branded bicycle, branded backpack, and sports helmet.
How Does Milo Take Advantage Of On-Premise Marketing?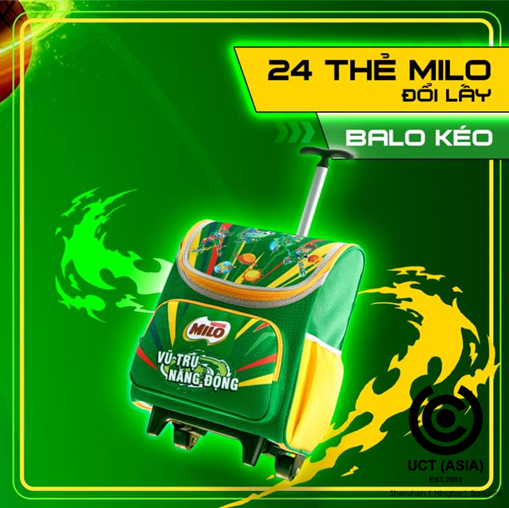 1. Showcasing The Prizes
One outstanding feature of this on-premise marketing by Milo is how they put the prizes on display. This is an effective strategy for getting shoppers encouraged to find out what the in-store promotion is about. It also creates an exciting environment for shoppers to have a close look at their targeted prizes.
2. Innovative Display Design
One important thing to consider before creating a display is your target market. Your target market determines the kind of designs or themes to use in your display.
In this campaign, Milo created a display theme that's relevant to its target audience. Not only did they display the prizes, but they also created mini figures of cheer dancers and racing bikers. This showcases Milo's identity and dedication to sports marketing.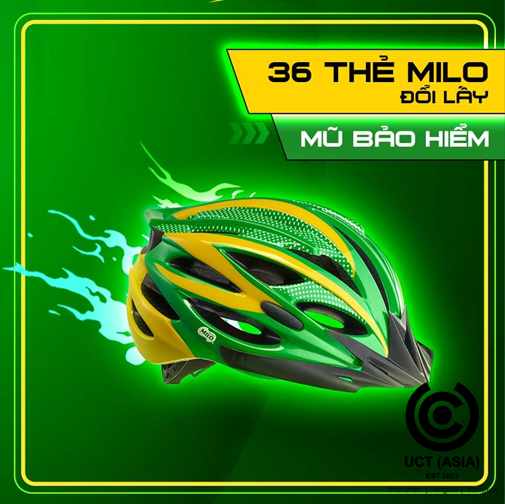 3. Off-Shelf Merchandising
With the fight for customers' attention raging between many brands on the shelves, it can be difficult to stand out even for brands like Milo.
What then comes next? Off-shelf merchandising.
With off-shelf merchandising, Milo showcases its products and promotes its ongoing redemption program. Let's think of it as the brand's billboard that can get the attention of potential customers.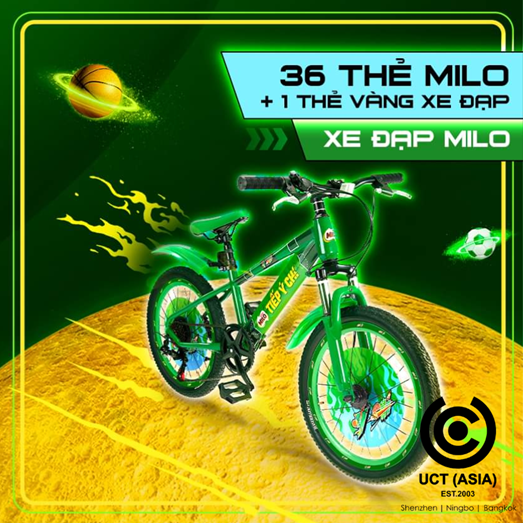 4. In-Store Display Fixture
Milo in this on-premise marketing used in-store display fixtures which include a table tent and shelf talkers to draw customers' attention to the redemption gift campaign.
In-store fixtures are made to catch the eye of shoppers, help them find what they're looking for, and find out if the product will benefit them.
Finally,
Are you looking for ways to boost your marketing strategy or add excitement to your next promotional event but don't know how to go about it? Why not let UCT (ASIA) help you?
We offer a wide range of services that will help you gain more customers and improve your sales through on-premise marketing.
We can help you create unique visual merchandising that will grow your brand. We can produce striking displays that will make your brand stand out in the retail market. We are also well-experienced in designing displays of all kinds, bottle glorifiers, and lots more!
Reach out to us today to help you create effective promotional campaigns for your brand.