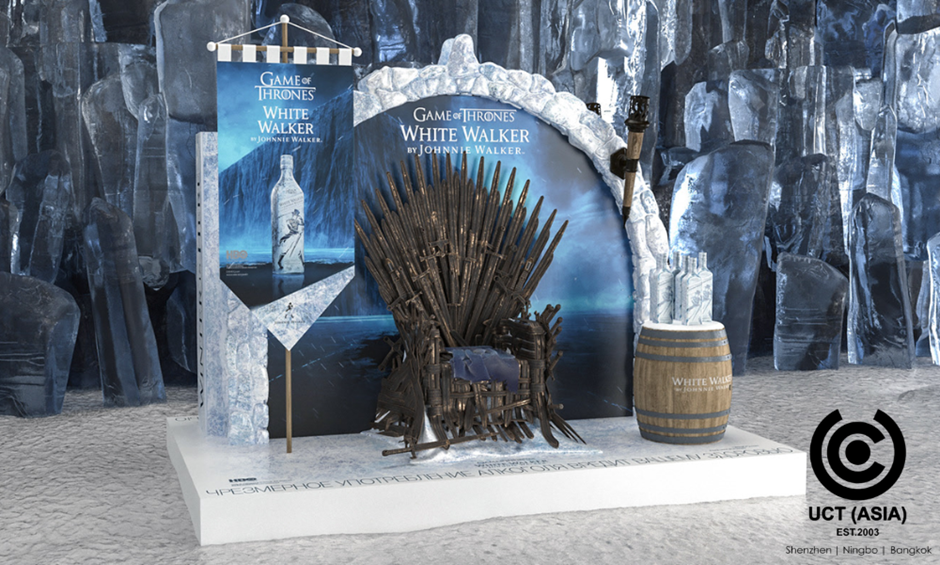 Visual merchandising is a marketing practice of organizing and presenting products in a retail setting. A major part of this practice is floor displays which come in different sizes and shapes. Floor displays are ideal ways to showcase your products and have your brand etched in people's minds. However, they must be done right!
Here's a fabulous example from Johnnie Walker!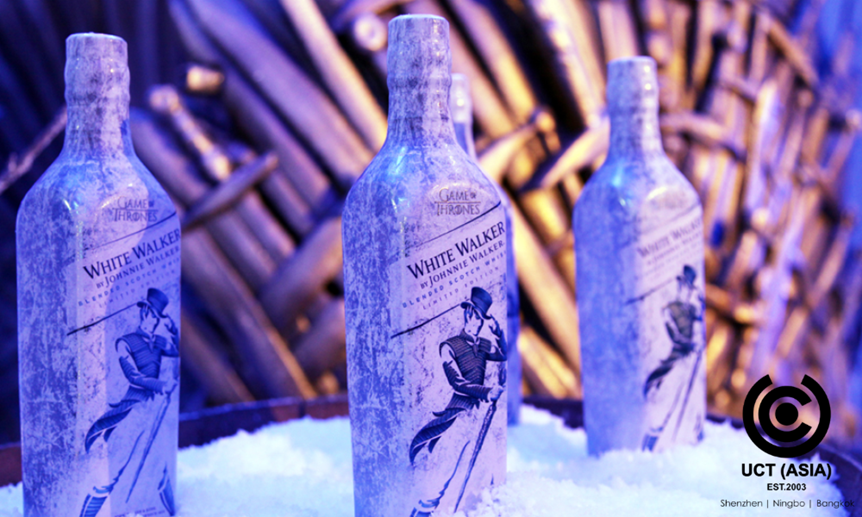 In this promotion, the scotch whiskey brand is offering a brand new limited edition blend inspired by Game Of Thrones. The branded Free Standing Display Unit and the bottle packaging design commemorate the famous hit series.
We love the blue-white combination of the design as well as other elements present in the display! These elements contribute greatly to making this promotion amazing so we detailed some of the stand-out things we noticed and the steps you can follow to improve yours.
What Makes Johnnie Walker's Floor Display Design Impressive?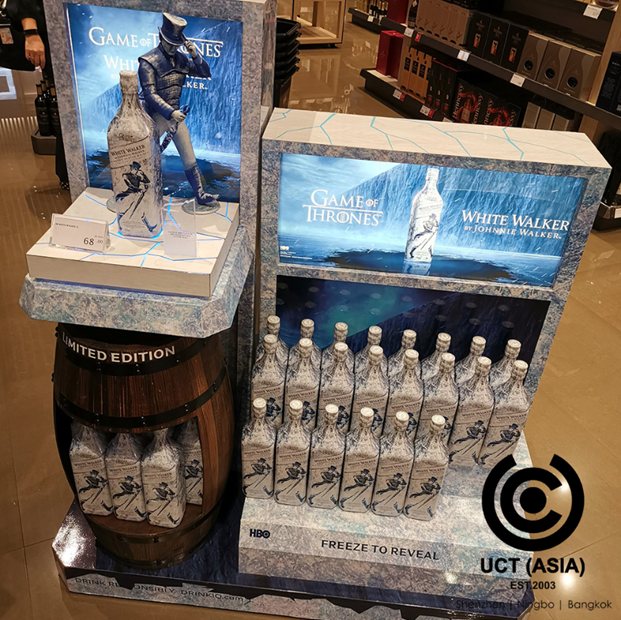 1. Creates A Sense Of Urgency
A limited edition strategy sparks a feeling of immediacy and rarity. Inscribing the words on its POS display, Johnnie Walker expertly creates a sense of urgency, compelling customers to buy "now" or miss out on the product. This also helps to portray its product as prestigious.
2. Well-lit Display
Lighting is a crucial element and can have a huge effect on your floor display. It highlights the necessary message and design you want shoppers to see, drawing their attention to your display.
In this display, Johnnie Walker uses lighting that's not too bright nor too dim and it produces a visually appealing view for shoppers.
3. Custom Designed Bottles
Another thing we love about this display is the custom-designed bottles. Designed to look icy, the whiskey bottles perfectly incorporate the theme: the white Walker.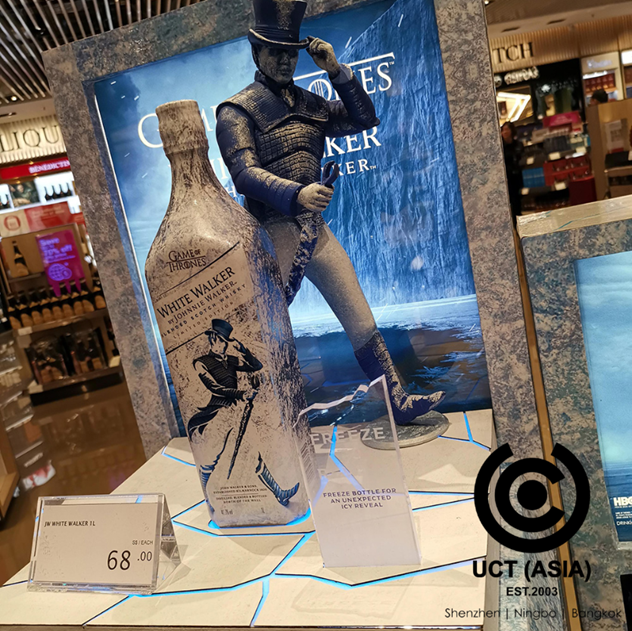 What is even better is the invisible message which will only be revealed when the bottles reach a freezing temperature. Upon reveal, the message reads: Winter is Here. Isn't that cool?
1. Effective Use of Display Props
Another clever move pulled by Johnnie Walker was the incorporation of the iconic Striding Man mascot. The Striding Man, which has been a fundamental part of the brand, is an embodiment of the brand in an elegant way. The inclusion of the 3D representation of their well-known logo added depth and made the promotion interesting.
In The End,
Johnnie Walker showed class with this technique, amassing a larger audience by promoting its drink together with Game Of Thrones. With this strategy, lovers of both brands will definitely take interest in buying a bottle of their preferred whiskey with their beloved TV series printed on the bottles.
If you want to create a similar floor POP display to spark interesting and exciting conversations about your brand, let UCT (ASIA) help you! We have the best hands and the required skills to produce outstanding custom displays for your brand! We also produce high-quality promotional products and offer the best marketing advice for growing brands like yours.
Why waste time? Contact us now to get started!