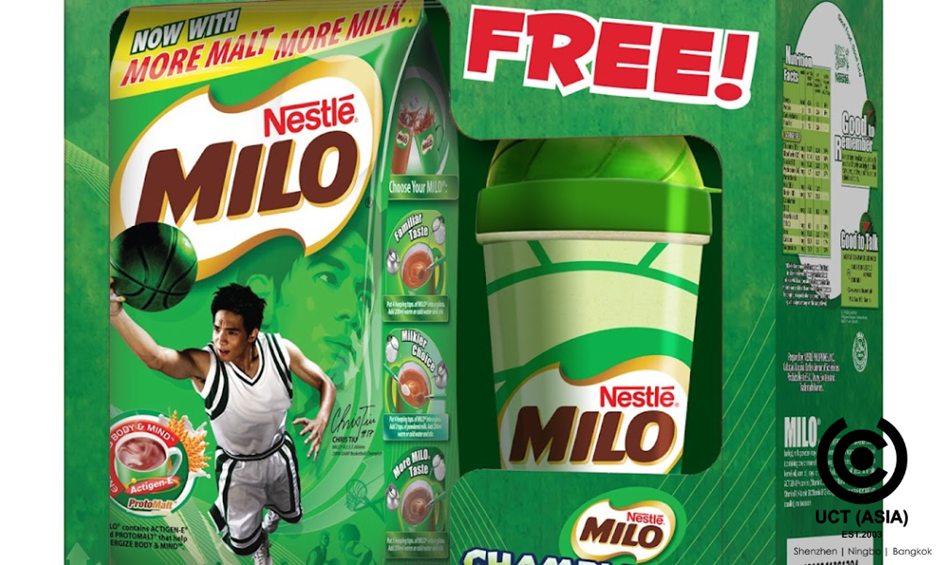 Competition amongst brands is a constant factor in many industries today. To make money and succeed as a brand, you have to solve customers' problems, yes, but you also have to find a way to stay ahead of others due to the rising competition. So, how do you do that?
Well, there are several ways to achieve that. However, one tried and tested method is by offering customers irresistible incentives.
So, what is incentive marketing? The idea of incentive marketing is a simple one – upon purchase of a primary product, shoppers will be given something in return. That way, everyone is happy. And guess what? Since everyone loves to receive gifts, this strategy works well, especially for increasing sales!
One of the brands using this strategy is Milo. With the increasing competition in the beverage industry, Milo uses this strategy to sell its products in the market. On a recent visit to a Vietnam store, we found its on-pack custom tumblers promotion.
What Is This Milo's Marketing Campaign About?
In this campaign, Milo arouses customers' interest using exclusive on-pack gift ideas. When they buy Milo's 400g choco malt drink, customers will get a sporty-designed water tumbler.
Even better is the fact that customers have a choice between the green water tumbler with a football design or the orange coloured one with a basketball design.
In this campaign, allowing customers to choose their preferred colour makes them feel important.
Why Does Incentive Marketing Work?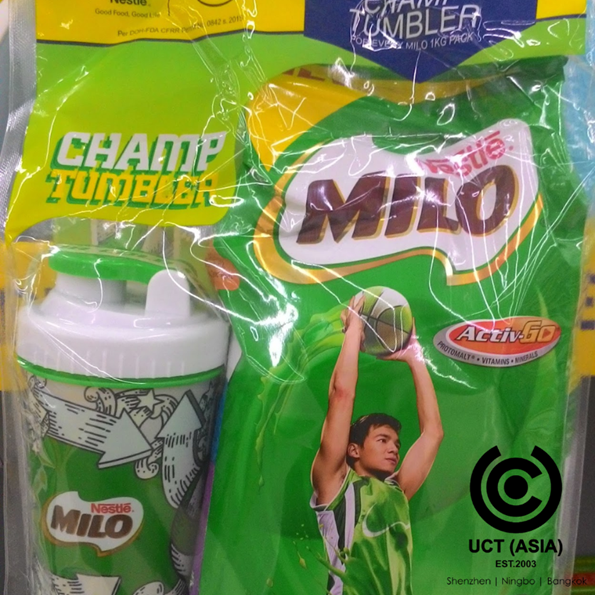 Of course, there are other marketing strategies to consider. However, of these options, incentive marketing is one of the most effective for increasing sales. So, why does this strategy work? Here, we've detailed 4 reasons why incentive marketing works. Let's get into it, shall we?
1. People Love Value
Usefulness is one thing customers look out for when buying any product. Likewise, they're more likely to favor brands that offer them value for their money.
This is why it is better to promote your product with incentives. That way, you're not only selling your products but also gaining loyalty from customers who will feel they're getting real value doing business with you.
2. Customizability
One important factor that makes incentive marketing work is that it allows room for customisation. It is a flexible strategy that ensures brands can design their campaign based on their target market.
In this case, Milo's target markets are parents and children which is why they've made it appealing to their audiences with attractive designs. Do you know what's better? They chose something that complements the main product they're trying to sell. Perfect!
3. It Attracts New Customers
It's every brand's goal to get new customers. And one technique to achieve that is by offering gifts as incentives. For customers who have doubts about whether or not to buy from you, offering free items becomes a game-changer.
4. It Builds Loyalty
As mentioned above, offering incentives helps you gain loyal customers. This is because by offering them gifts, your customers feel appreciated for doing business with your brand. Similarly, they also feel rewarded because they're getting more from value than their money. This will undoubtedly encourage customers to come back for more.
In The End,
Do you feel convinced about the idea of running incentive marketing for your brand? If so, let UCT (ASIA) help you. We work closely with our team of experienced designers to meet your creative needs.
We're specialists in the production of promotional products, perfect in-store and POS displays for your brand. Feel free to contact us today to know more!