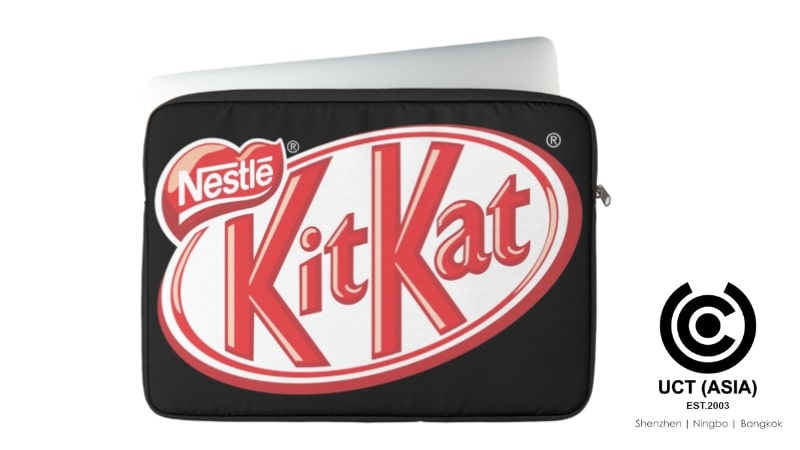 Indeed, the world has gone mobile. More and more people, every day, embrace the use of digital devices. Whilst smartphones lead the race as the go-to digital device in the modern world, laptops have successfully taken the place of desktops as the most important gadget in offices and schools.
Laptops make it easy for people to work from anywhere, and for some people, their laptop is simply their office. This makes them valuable items that need to be protected from damage. And that's where the personalized laptop sleeves come in.
Laptop sleeves are like safety nets protecting your laptop from any form of liquid, dust, and scratches. They also make moving your laptops much easier. Yet again, Nestle's KitKat has taken its gift-with-purchase marketing game a notch higher with its magnificent promotional laptop sleeve aimed at expanding its brand.
UCT(Asia) analyzed this strategy and decided to take you through 4 marketing benefits of using this promotional item.
Benefits of branded laptop sleeves as a gift with purchase product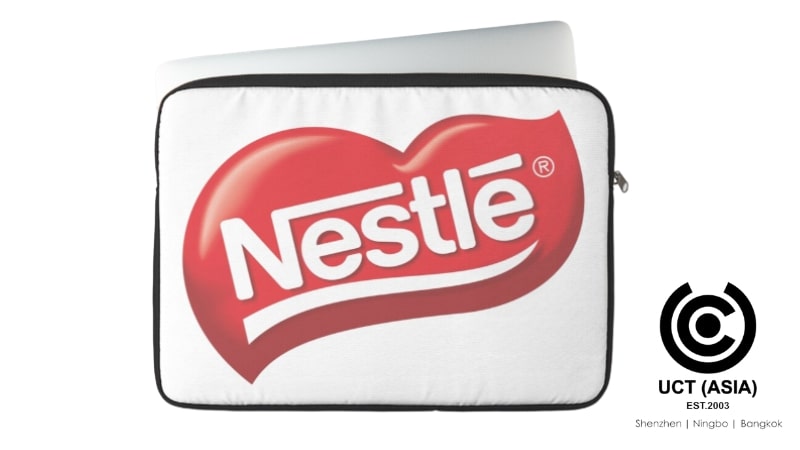 1. Increases Sales Rate
A gift with purchase is usually only offered if a customer purchases a particular product, or reaches a specific amount. This means that customers are likely to make purchases to hit the required target that will make them eligible for the gift.
For example, if you're in the tech industry, your promo can be something like "customers will receive a free branded laptop sleeve when they purchase a brand new laptop."
2. It Boosts Brand's Impression
Discounts take the worth of your brand downwards. They leave your customers with the impression that your products aren't as valuable as initially advertised.
Unlike discounts, a gift with purchase increases your brand's value and ensures that you're not losing money in your profit margins. It also makes your customers believe that they're getting more value with the free product.
A branded laptop sleeve is an excellent gift-with-purchase item ideal for maintaining your brand's value.
3. Encourages Sustained Customer Loyalty
Gifts are valued by people; they're seen as a show of goodwill. Valuable freebies like branded laptop sleeves go a long way to show your customers that you care about them. This makes them feel appreciated, and their loyalty to your brand is strengthened.
Customers are more likely to recommend your brand to others if they enjoy lovely experiences with your brand, thereby increasing your prospects without additional costs.
4. They Are Easily Customisable
One of the most important parts of your brand is your logo. It plays a major role as the brand's first identity because it is the first thing people see in your products. This is why you should look out for gift-with-purchase products that allow for easy customisation. The branded laptop sleeves allow you enough space to design your brand's logo with any material and colour of your choice
Why Should You Choose UCT(Asia)?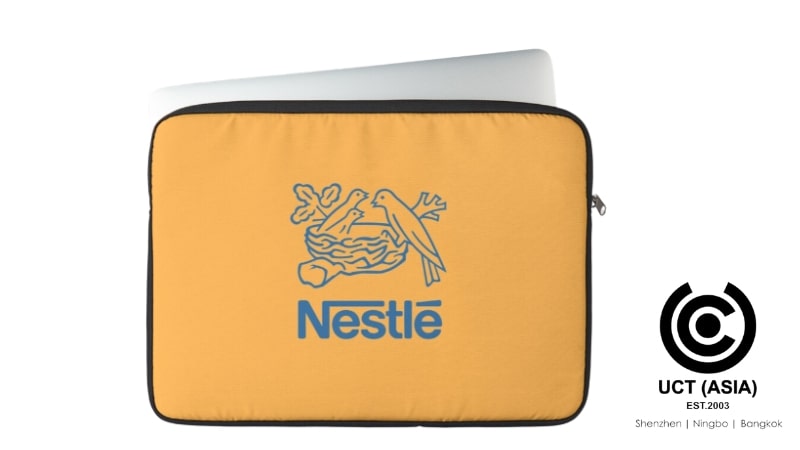 Do you want to etch your brand into the minds of your customers? Would you like to design your magnificent laptop sleeve as a gift-with-purchase product? Then, do not hesitate to reach out to us at UCT(Asia).
We have many years of experience in creating sustainable marketing solutions, designing and manufacturing brilliant promotional items such as laptop sleeves.
So, contact us today to get started.