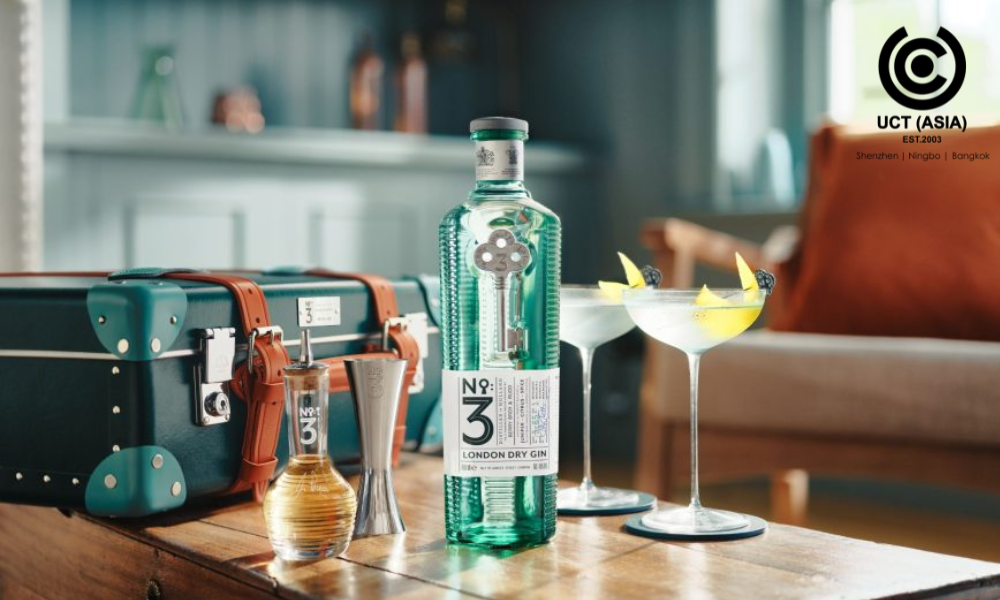 Imagine being able to enjoy a perfectly made martini anywhere in the world. That's exactly what the new No 3 London Dry Gin Martini Suitcase offers. This exclusive product is a collaboration between No 3 Gin and Globe-Trotter, a luxury luggage brand. The suitcase is limited to just 100 units and will be available for purchase at the Globe-Trotter Hong Kong Boutique.
The Martini Suitcase is the perfect way to gain awareness for your brand or product. It's a unique and exclusive product that will generate buzz and excitement. Additionally, the suitcase is a great way to connect with your target audience. If you're looking for a way to make a big impression, the Martini Suitcase is a great option.
What's more?
No 3 London Dry Gin's limited-edition Martini Suitcase offers an unrivalled travelling Martini experience. The teal and tan leather case includes two distinctive No. 3 Gin X Nude Martini Glasses, a limited-edition Vermouth bottle, leather embossed coasters, martini picks, and a bottle of No. 3 London Dry Gin.
How this Promotional Product Helps to Gain Awareness
1. Uniqueness and Exclusivity
People are naturally drawn to unique and exclusive products When they see something that is rare and difficult to obtain, they are more likely to be interested in it. This is because humans have a natural desire to possess things that others cannot.
In addition, exclusive products are often associated with luxury and status. When people own an exclusive product, they feel like they are part of an exclusive club.
The No 3 London Dry Gin Martini Suitcase is a limited-edition product that is sure to generate buzz and excitement. With only 100 units available, this exclusive product is highly desirable and will create a sense of urgency among potential customers.
2. User-Generated Content
User-generated content (UGC) is a powerful tool for brands to generate awareness and reach new customers. When people share photos and videos of unique and interesting products on social media, they are essentially creating free advertising for the brand. This is especially true for products like the No 3 London Dry Gin Martini Suitcase, which is unique, eye-catching, and relevant to a wide range of consumers.
Customers are likely to share their experiences with the Martini Suitcase on social media in several ways. They may share unboxing videos, photos of their martini-making adventures, or even stories about their travels with the kit. This UGC can be extremely engaging for other users, as it provides a real-world perspective on the product and how it is used.
3. Targeted Events and Experiences
Brands could also use the Martini Suitcase to create more customized events and experiences for its customers. For example, they could offer to host private tastings or mixology masterclasses for groups of customers.
By creating exclusive events and experiences for its customers, brands can build stronger relationships with their customers and create a sense of community around the brand. The Martini Suitcase is a unique and versatile product that can be used to create a variety of memorable experiences for its customers.
UCT Asia: Crafting Excellence
Intrigue your audience, captivate their attention, and leave a lasting mark with UCT (Asia)'s premium promotional products. It's time to elevate your brand's identity and embrace the future of brand promotion.
Send us an enquiry today and let's embark on a journey to redefine your brand's success.