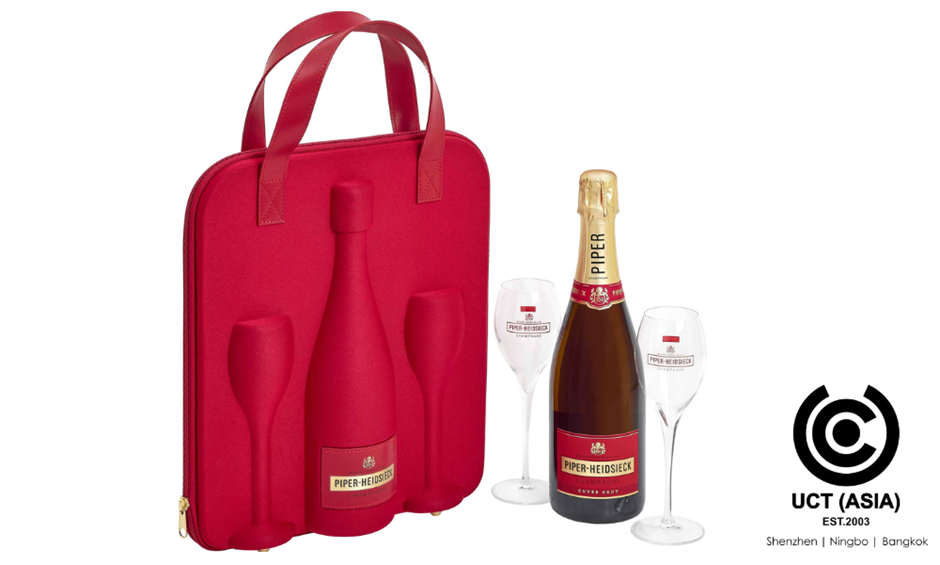 Uniqueness, innovation, and creativity are some of the hallmarks of a successful gift set promotion. To stand out from the crowd, you must be offering something that no one else is. Not only that, but you must also be offering something complementary to the product you're selling.
This is because complementary gifts enhance the worth of the purchase and give shoppers more reason to buy. We saw this with the champagne flute glasses Piper Heidsieck is offering in its exceptional gift set promotion.
French champagne brand, Piper Heidsieck, is giving out two custom champagne flute glasses as an on-pack promo. This is an excellent example of a top brand giving out top-quality gifts as an in-pack promo.
Why Do We Love This Promotion?
Using flute glasses in your GWP promo adds to the excitement of drinking the champagne. This creates a positive perception of your brand which translates to more attraction to your products.
We're greatly impressed with this promo for several reasons. So, we'll bring you 4 reasons why we love this promotional idea. Let's get straight into it.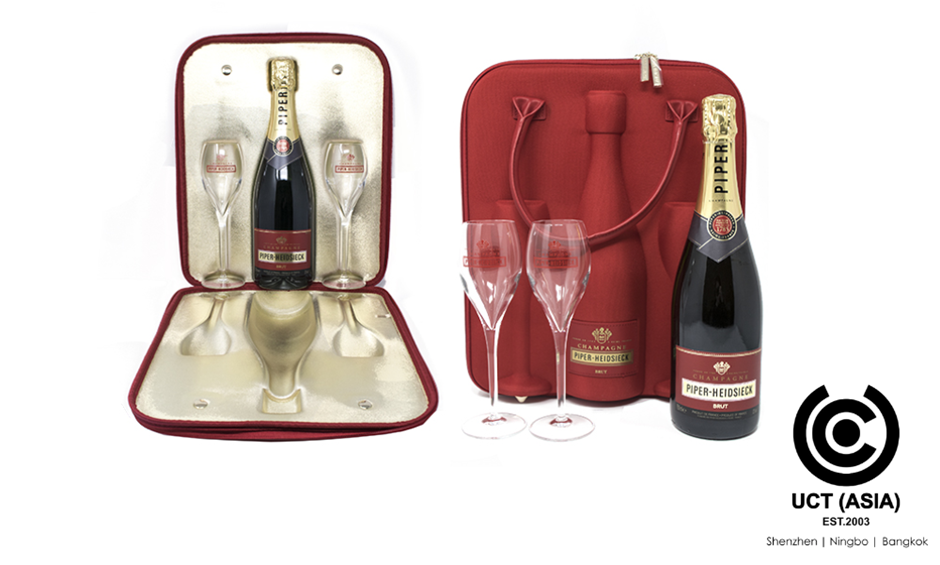 1. Unique Packaging Design
Packaging is always as important as the product itself. It is the first thing shoppers see and is your chance to intrigue them enough to pick up your product.
The unique packaging of this promotional item is the first impressive thing we noticed. We love its style and elegance. Also, the packaging performs its main duty of holding and keeping the items safe while on display.
2. Organized Shelf Arrangement
How you present your product in-store plays a crucial role in helping you stand out, especially when there is fierce competition for customers. Shoppers will appreciate products that are organized and displayed in areas with sufficient space.
We love how Piper Hiedsieck's gift sets are neatly arranged on the shelves, making them easily accessible and visible to potential customers.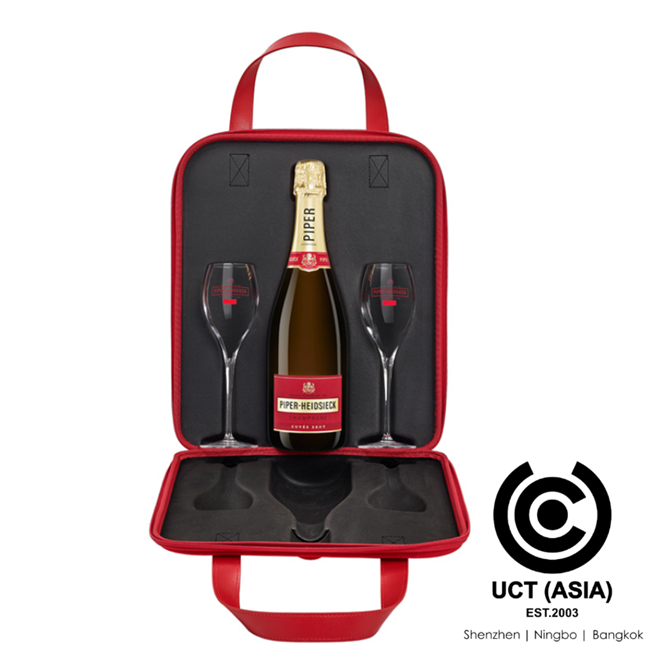 3. Good Items For Branding and Customizing
Promotional products are great when they're customizable. This helps to reflect the brand's identity and creates a more robust connection between the brand and customers.
Piper Heidsieck's flute glasses have great branding and customizing potential. This allows the brand to place its logo on the side of the glass. This will go on to boost the brand's visibility as anyone will easily recognize the branding when the items are in use.
4. Complementary Glassware
Piper Heidsieck's champagne gift set is undoubtedly a great complementary gift for drink lovers. The gift set comes with two engraved flute glasses to enjoy their favourite bottle of Piper Heidsieck Cuvée Brut or any other liquor
Furthermore, this gift set is perfect for presents during this festive period as the packaging is gift ready.
In The End,
Using gift sets for your promotion is a tested and practical strategy that yields incredible marketing results. The good thing is that they can be used across industries and not only in the spirit and beverage industry. If you want to excite your customers, then consider this amazing idea.
How Can UCT (ASIA) Help?
Being in the spirit and beverage industry for several years, UCT (ASIA) knows what it takes to organize a successful marketing campaign.
We're here, with the help of our amazing team of experienced designers, to source, produce and design the perfect promotional items and display stands for your brand.
Let us help you take your brand to the next level. So, Contact us today!