It was founded in 1786. Chivas Regal blended scotch whisky is the oldest running highland distillery. Chivas Regal is one of Pernod Ricard's main brands. Chivas recently created a gift with purchase which was noticeable. The Chivas XV, which is laid to rest for 15 years in a cognac cask for an elegant scotch whisky, comes with a complimentary power bank. Many top brands in the world are aware of using gift with purchase products to attract consumers. A gift will spread a brand name. The beneficiary will find value in useful gifts and help the brand with a positive review.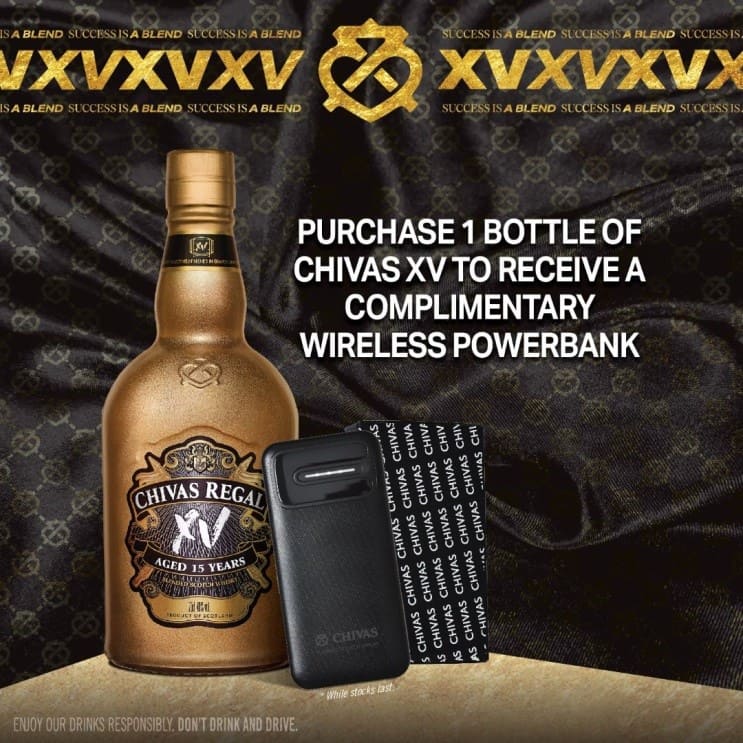 The demand for power banks has increased a lot due to the high use of tablets and smartphones. They are portable chargers that make charging easier and more convenient.
There are moments when you are out, and your phone battery is low, cutting you out of calls, messages, camera, social media and a lot of things you use your smartphone for. No wonder Chivas introduced Chivas Power Bank to make charging accessible and mobile.
A branded power bank fulfills the major requirement of a promotional item which is its usefulness. It provides portable power that can power your battery power gadgets with a USB interface. It can serve as a promotional item due to demand for battery-powered items like phones, speakers, mp3 etc.
A brand owner should be aware of the advantage this promotional item will give, especially when your marketing and advertising team love the following trend. It starts with purchasing power banks, branded with information you wish to publicize and distributed to large consumers for exposure.
The major concern is ensuring that the custom power banks get to users who are likely consumers. Contact us for a promotional design like this and join the trend like Chivas.
Who are power bank users?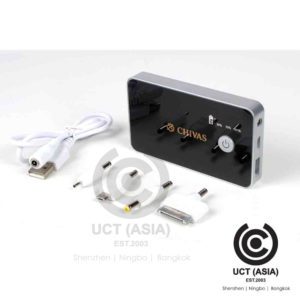 We all depend on our mobile devices; with smartphones being the most dependable device globally, all credit goes to their vital role in modern communication.
Smartphones are used to browse online, locate places and stay connected on social media. Other reasons that make it indispensable also render its users the highest power bank users.
In reality, anyone with a smartphone is usually the best prospect a brand needs to target for a power bank because they must charge their gadgets.
However, some professionals find it important to have a power bank because apart from staying connected with family and friends, they also need them for running some other aspects of their business, such as holding conversations with clients, interviews, making sales calls or locating direction during traveling.
Tech people are also the best candidates brands should also focus on because they carry out their work on a mobile device.
Conclusion
Using a bank customized with your logo or catchword is useful to get exposure, especially when it's been taken out or used outside. Help the world get their phone charged to stay connected with loved ones and operate their daily business.
Contact us for your customized promotional item designs. You can have a great exposure that's cost-effective with custom power banks.