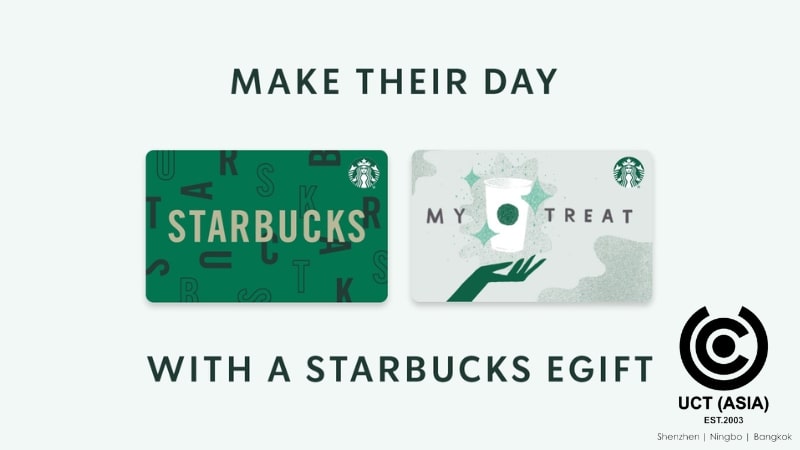 Gifting is a fundamental way of building and nurturing relationships. It is one of the best ways to express our love and appreciation for friends, family, and customers.
Starbucks corporations use the gift card marketing strategy to satisfy their customers and dominate the coffee market. The Starbucks gift card is reloadable, which allows customers to use it for a long time. It will enable them to redeem free customized merchandise like laptop sleeves and pouches for free.
The American multinational coffee brand first introduced gift card marketing as part of the Lunar New Year promotion in China. According to Belinda Wong, Starbucks China president, the Lunar New Year is a period of family and friend reunion, connection, and sharing stories.
How Does Starbucks Reward Its Consumers?
The Starbucks gift cards are available under different categories like "Thank you," "kind regards," "birthday, and "happy New Year." The gift cards are available only at designated Starbucks shops and the Starbucks website, SB mobile applications, and Tmall Stalls.
The Benefits of Gift Card Marketing for Starbucks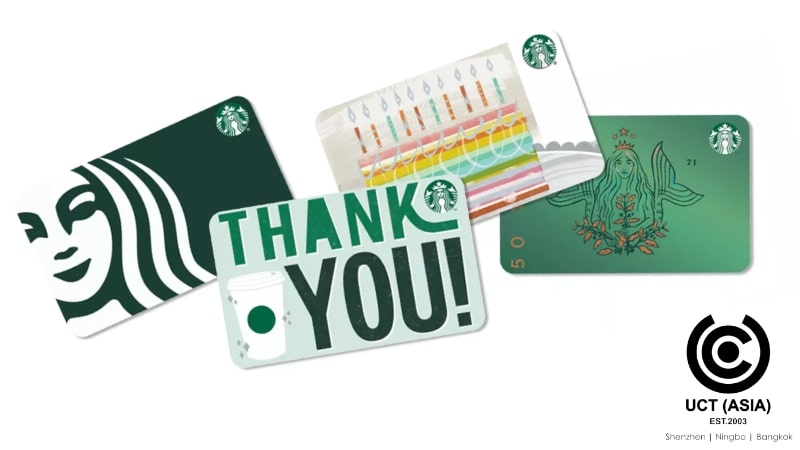 ● Gift Cards Promote Brand Awareness
Starbucks gift cards and merchandise incentives are covered with the brand's name and signature; this gives advertising room for the coffeehouse giant. Each time a cardholder uses their card, the brand's awareness increases.
● Gift cards are Cost-Effective
Gift cards are a cost-effective marketing strategy as they increase interaction between brands and their customers. In the case of Starbucks, it drives traffic to designated shops and their websites and makes more people download their mobile app.
● Gift Cards Boost Customers' Loyalty
Gift cards paired with free merchandise are an excellent way to manage customer relationships and ensure they keep patronizing your brand. Every purchase counts as each gets consumers close to getting a free branded gift. Consumers have every reason to revisit the shop over and over again.
● Gift cards increase the referral rate
Research shows that people are likely to recommend to their friends and family services or products that they enjoy. Positive words from old customers will win new customers for Starbucks.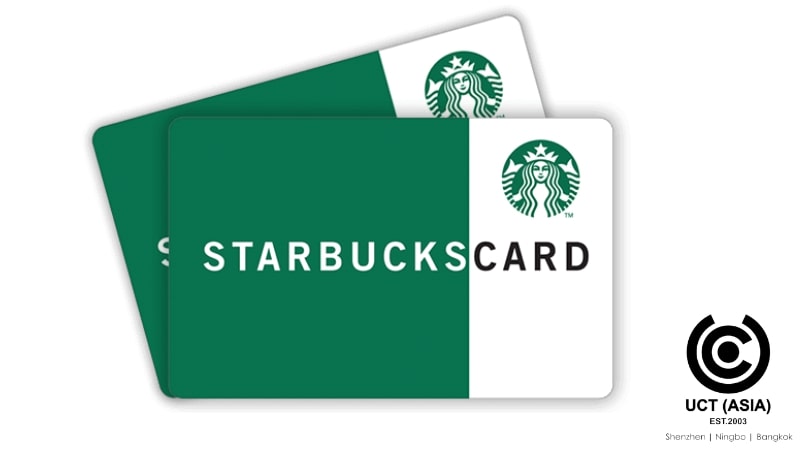 ● Increase the company's Revenue
The gift card market is vast and is still expanding. Research shows that up to 33 percent of people are likely to spend more on a gift card than an actual gift. This means more money for companies willing to use gift cards for their promotional campaigns. The more customers a brand has, the more sales it can make and the more profit it can drive.
● Edges Over The Competitors
Brands compete for brand awareness, customer retention, gaining new customers, and profits in the market. With its gift card marketing strategy, Starbucks dominates the coffee market at the loss of its competitors.
How We Can Help at UCT (Asia)
Gift card marketing is tested and trusted to drive your marketing campaign to the next level. Contact us at UCT (Asia) for your promotional campaigns, giveaways, and other retail merchandise. Our team of experts is available to formulate a marketing campaign plan to take your business to the next level.