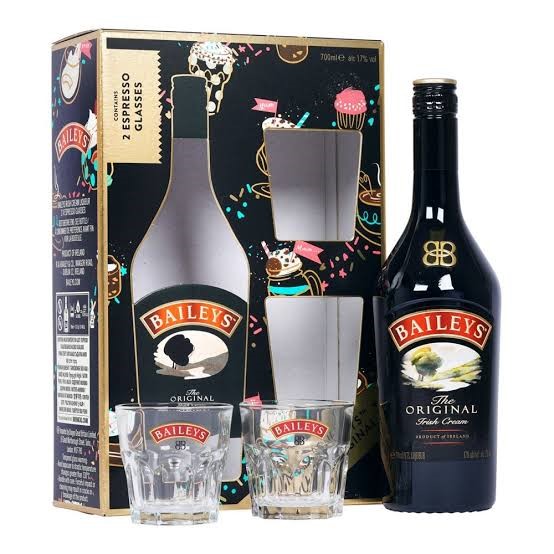 Using gifts for promotions has become a popular strategy to improve sales in the alcohol industry. With the industry growing rapidly, brands are being creative with strategies to ensure their merchandise is exceptional by utilizing complimentary gift packs.
A branded gift pack Is a great strategy to establish a promising relationship with your customers. It encourages consumers to patronize your brand with a view of getting gifts that go with their primary purchase.
This goes on to create more awareness. For example, here's Bailey's alcohol gift pack;
Produced from Irish whiskey, cocoa, and cream, Baileys Irish cream is often taken iced or mixed in an Irish coffee.
UCT(Asia) has decided to produce a special kind of promotional model that attracts new customers and retains old ones. If you need a boost in your brand's marketing and awareness, you should add this item to your list.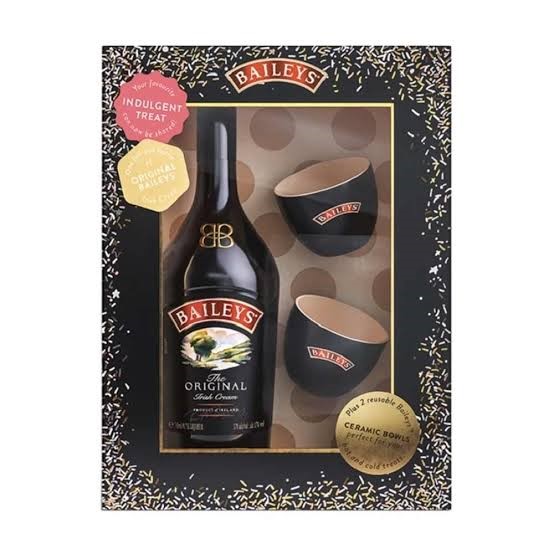 5 Reasons You Should Replicate Baileys' Alcohol Gift Pack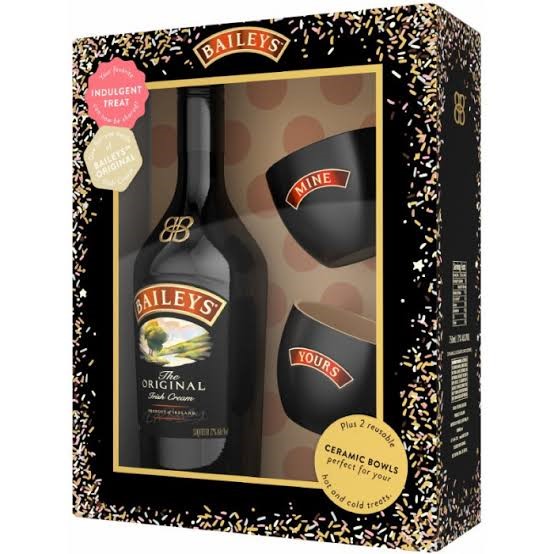 1. It increases value.
Using promotional alcohol gift packs will increase the value of your offer and make it irresistible. Of course, you trust that customers won't pass up a good offer. Therefore, If they feel they are getting real value for their money, they will be encouraged to make more purchases. And we all know the importance of word-of-mouth in marketing.
2. It increases brand visibility.
More sales equate to more visibility for the brand. This is because satisfied customers are usually the first to tell someone about the product. So, ensure the main product is closely related to the on-pack gifts.
3. It acts as inducements.
Branded promotional alcohol gift packs essentially induce customers to purchase the product "while stocks last." Rewarding your customers with gift packs will only encourage them to anticipate your next advertisements.
4. It passes a message of gratitude.
Customers need to be appreciated because there is no business without them. The perfect way to show gratitude to them is branded gift packs. These packages pass a timely message of appreciation, one that requires no further explanation. Consequently, your brand benefits positively.
5. It's cost-effective
Some campaigns can be an easy put-off due to how expensive they are to carry out. The alcohol gift pack readily solves that problem as it can be a more affordable alternative.
The cost-effectiveness of this creative strategy is dependent on one thing – the use of social media. Happy customers these days share their experiences of a brand on social media in pictures and words. This type of publicity is most efficacious.
How Can UCT Asia Help?
Do you want to create marketing strategies to make your brand stand out from your competitors? Or do you want to establish a strong connection when your customers with valued promotional products?
Explore no more because, with several years of experience in the Spirit and Beverage sector, UCT(Asia)is familiar with the various techniques and skills required to manufacture promotional items that give your brand the marketing boost it needs at an effective cost.
Contact us to create your customized campaign today!