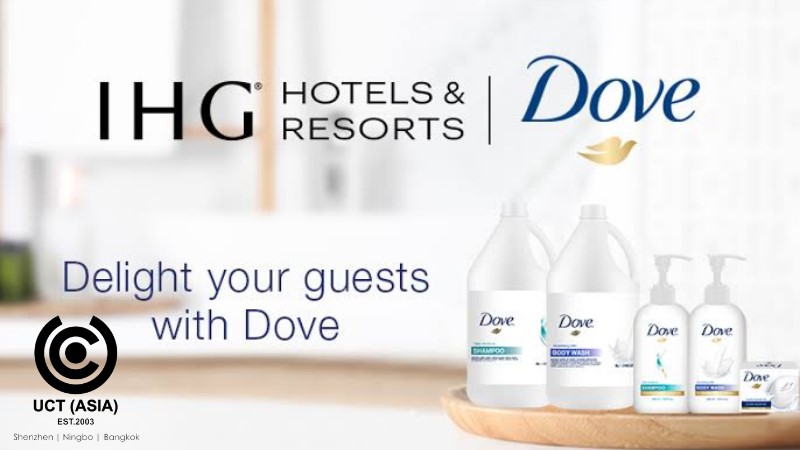 IHG Hotels and Resorts recently confirmed a multinational partnership with Unilever, a renowned organization based on consumer products. This partnership is to help change small-scale bathroom items to larger sizes in more than 4,000 hotels.
To fulfill its promise of eradicating the use of small-sized bathroom items before the end of 2030, IHG Hotels and Resorts 2019 became the first multinational hotel organization committed to replacing small-sized bathroom items with larger sizes.
Dove, Unilever's biggest brand, will ensure the supply of large-sized hand and body wash, hair conditioner, shampoo, and body cream to the collection of IHG Hotels & Resorts all over the world.
The launch of the large-size Unilever amenities across established IHG brands commemorates the new launch of the larger-sized bathroom items. The change to the large size model is predicted to help save no less than 850 tonnes of plastic yearly.
Having studied this campaign, UCT(Asia) decided to weigh in on the benefits of this campaign, lessons to be learned, and how it influences marketing.
How Does Unilever's Campaign Influence Marketing?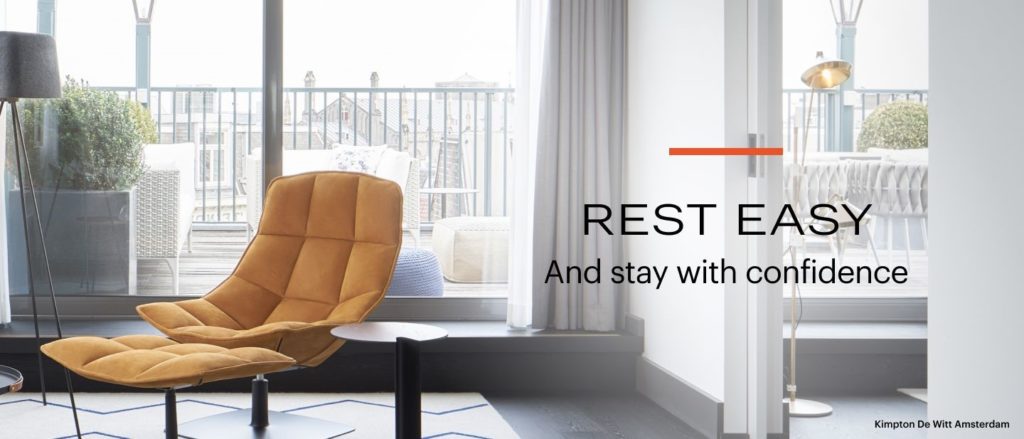 The tourism sector all over the world is gaining more ground, with brands battling for tourists. To establish a link between your brand and your customers, the perfect marketing strategy is needed.
One way to create this connection with your customer is to link up with complementary companies. Linking with other brands is an excellent strategy to get new clients and expand your services.
4 Reasons This Campaign Model Works Magic in Influencing Marketing.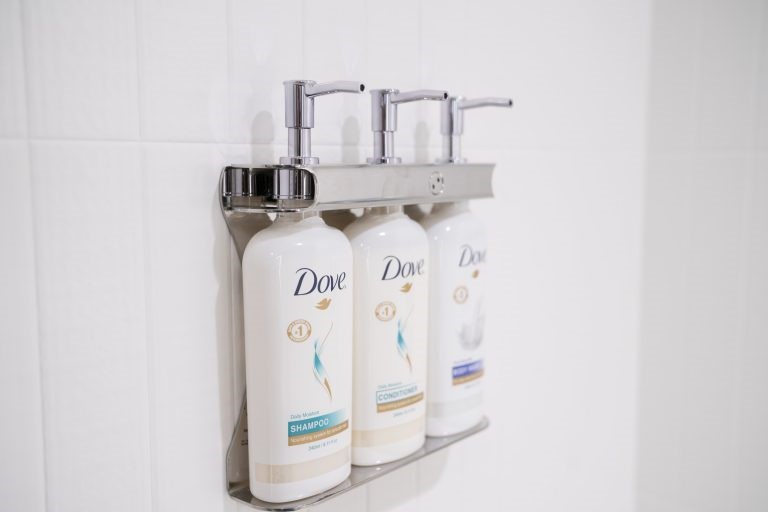 1. Expansion Of Reach
Partnering with new companies will broaden your brand's reach, bringing in new clients. Linking strategically with global companies will help expand your brand's reach to a wider audience, and ensure your brand enjoys the influence it needs to flourish.
Furthermore, more people will be easily convinced to give their loyalty to your brand if your choice of partner is one they previously trust.
2. Bolsters Brand Image
Partnering with a global business like IHG Hotels & Resorts will bolster your brand's reputation and fetch you much-needed attention. Your partners, with their global acclaim, can help expand your brand awareness as well.
3. Ensures Mutual Benefits
Another advantage of modelling Unilever's collaboration with IHG Hotels & Resorts is that it ensures the promotion of both brands' social media content. This allows both the involved brands to gain mutual exposure and benefits.
4. Reduces Cost Of Marketing
The cost of marketing sometimes can go overboard with no real influence. Many brands do not have the financial power to organize such campaigns, hence the need for partnership marketing which helps you share target customers at a low cost.
Instead of organizing different campaigns, brands can save costs by teaming up to build a campaign that benefits both. By doing so, nobody loses.
How Can UCT Asia Help?
Do you want to replicate Unilever's partnership with IHG Hotels and Resorts and don't know the way forward?
Contact us today to help you create effective marketing campaigns for your brands.
With several years of experience in the FMCG industry, UCT(Asia)is familiar with the various techniques and skills required to manufacture promotional items that give your brand the marketing boost it needs at an effective cost.
We work with the best product designers and merchandise manufacturers in the industry.