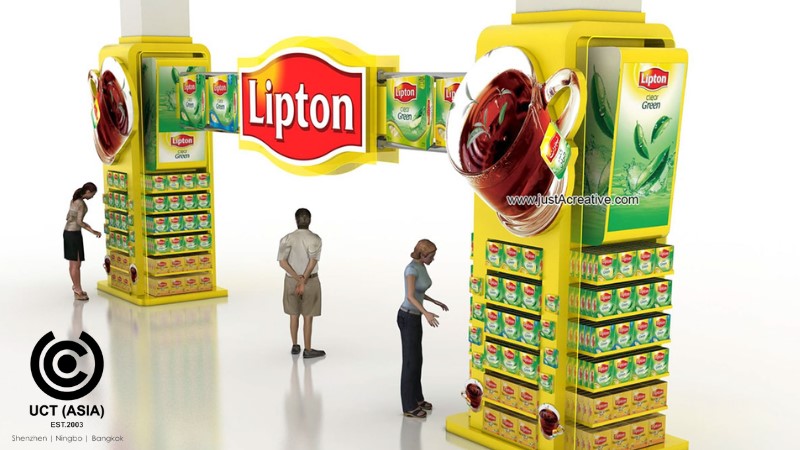 Lipton, a Yellow Label Tea and a British tea brand founded by Sir Thomas Lipton, is known for its rigorous and strategic marketing campaigns, which are accountable for its exponential growth in the beverage market today.
Lipton's POS has a high chance of converting a visitor to a long-term customer and can spur existing customers to buy more, especially when the branding is visually appealing.
As we all know, Point of Sale (POS) is an effective marketing strategy that entails an in-store promotional marketing campaign to increase sales and brand awareness. It has been proven over time that more than 74.5% of purchase decisions are made with the application of POS displays.
Lipton is famous for its attractive packaging. Research shows that first-time buyers are more likely to buy the product they find attractive. Lipton benefited from this because their package evoked a positive impression and emotions in their customers.
The campaign maximizes the awareness of the tremendous tea brand. An enticing cup can spur an impulse purchase.
What Are The Amazing Benefits Of A Branded POS For Your Business?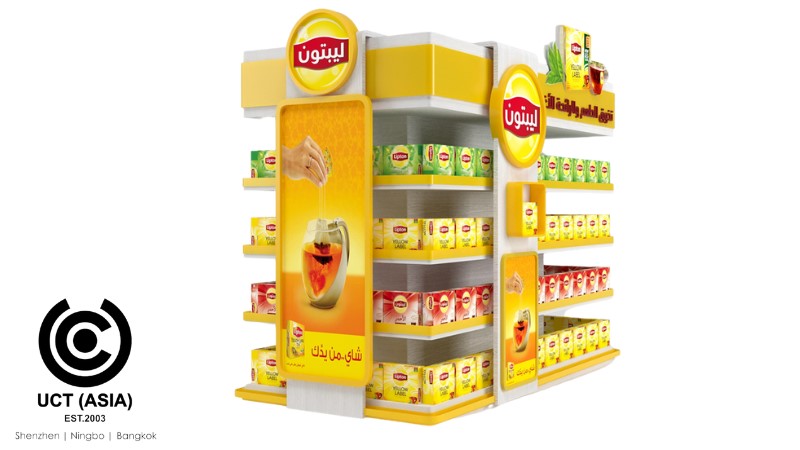 ● The Practicality of the Gift
A branded cup is both a thoughtful and practical gift for tea lovers. It allows tea lovers to enjoy their tea with a special grace and a touch of simplicity, which makes them stand out from the crowd.
● It boosts the brand awareness
Brand awareness measures how familiar a brand is to the audience. People have become familiar with the yellow label brand thanks to the visually appealing design. They unconsciously associate the color yellow with tea.
● Increase In The Brand's Perceived Value
Consumers often compare the values of products before they make a purchase. Gifts with purchases convince them that they are better than others. This increases the sales volume while improving and drawing people's attention to Lipton.
● Customer Retention and Lead Generation
The more consumers use their cups. The more people become familiar with the brand, the higher the chance of converting those people into customers. A Lipton branded cup like the one above is a sure way to retain customers, ensure future patronage, and win new ones.
● Expands Liptons' Visibility
With Lipton's branded cup, the brand's visibility extends beyond the shelves and stands of the stores. It creates visual and non-verbal recommendations or publicity for the product by the existing customers to their friends, family, and co-workers for each use of the branded cup.
How can we help?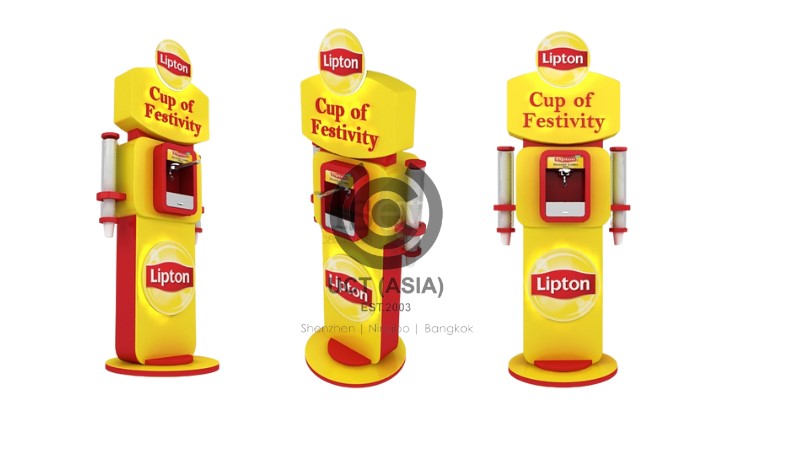 Are you stuck on which promotional item is suitable for your business? Or you don't know which marketing idea is ideal for your business? Worry no more.
With many years of experience in the Spirit and Beverage sector, we at UCT(Asia) are conversant with various techniques and expertise required to create the perfect promotional materials that give your business the needed boost at a cost-effective price.
Our team comprises the best in-house product designers and manufacturers in the field. Contact us today to create your ideal promotional campaign.