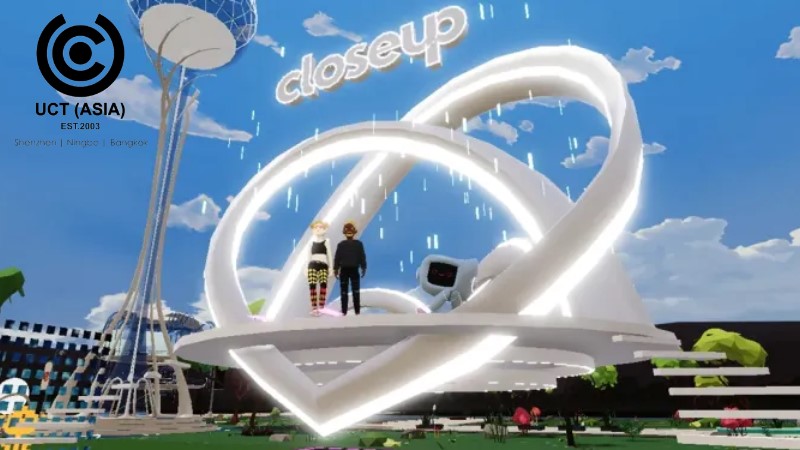 Have you ever heard of the word " NFT marriage certificate"?
As usual, Unilever's Close Up has brought up its marketing game with a mind-blowing campaign that has come to amaze its customers.
Unilever, a world-class company that has won its top position by drafting unique ideas and campaigns that startle customers every time, has partnered with MullenLowe Singapore to create an exceptional metaverse virtual world titled "Close Up City Hall Of Love."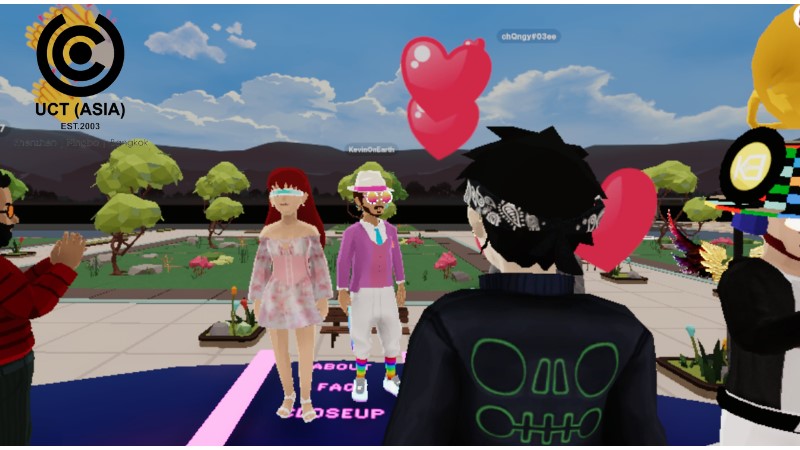 This City Hall of Love is a 3D immersive world explicitly designed for lovers, a virtual world created to give freedom to lovers who are bounded by race, religion, faith, or even sex. Here, couples can freely mint their virtual marriage certificate online and get to be together without disrupting force!
The global vice president of Close Up, Gaurav Datta, highlighted in a press that the brand is famously known for the freshness it gives consumers to help boost their confidence and promote closeness.
He also explained that the virtual metaverse hall was created to provide a medium for people to be once again confident of getting close without any form of self-doubt or judgment, a platform that ensures equality and inspires consumers to act on their mutual attraction without any restrictions.
How Does It Work?
Register and Log into your Decentraland with MetaMask wallet.
Proceed with your partner into the "City Hall Of Love" with Cyber Cupid.
Input your names and propose!
Each partner gives their consent before starting the minting process.
After the minting process, the new marriage certificate appears at the top of City Hall Of Love.
It'll also reflect in each partner's wallet.
What Makes "City Hall Of Love" a Unique Marketing Idea?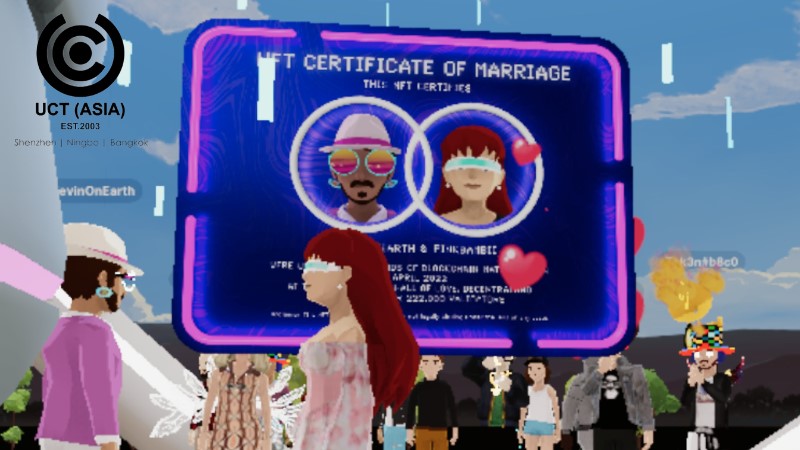 Exciting & Unique Idea – Customers love to feel the chills of excitement that run down their spine when hearing a campaign announcement for the first time. This metaverse virtual reality marriage is a first of its kind. It is a terrific topic that would draw a lot of attraction from different ranges of customers, specifically in terms of age, sex and race.
Modern & Sophisticated – Cryptocurrency is a new trend amongst consumers, whether adults, teenagers, or even middle-aged men. Tapping into this new tendon sector is a phenomenal means of getting colossal attention worldwide. Instead of choosing the conventional methods of gaining more visibility online and promoting one's brand, this new blockchain technology is another faster route to achieving one's goals.
Solves a widespread problem – Accept it or not, there are a lot of relationships that have been thrown in the trash bin all because of one restriction or the other. It could be the contrasting race, tribe, religion, or even blood groups. Providing a brilliant means for people to solve these tender challenges is a spectacular marketing strategy that works!
Tremendous Brand Visibility – A unique virtual reality experience like the "Hall of Love" is a bold one that would drive a lot of new interest and stir further discussions amongst all classes of people. It is not unusual for exceptional events to gain extensive interest from people; this one will not be an exception.
Finally,
The world is changing, and so is marketing. Cryptocurrency and blockchain are new developments in our lives that have come to stay. The earlier you tap into this new development, the better for your business growth!
UCT(Asia) is well updated with the latest development both in the technology and marketing sector. With several years of experience providing long-term sustaining marketing solutions and merchandise for world-class companies, we're sure to provide you with the best marketing solution for your company.
So, contact us today to start your new marketing revolution!