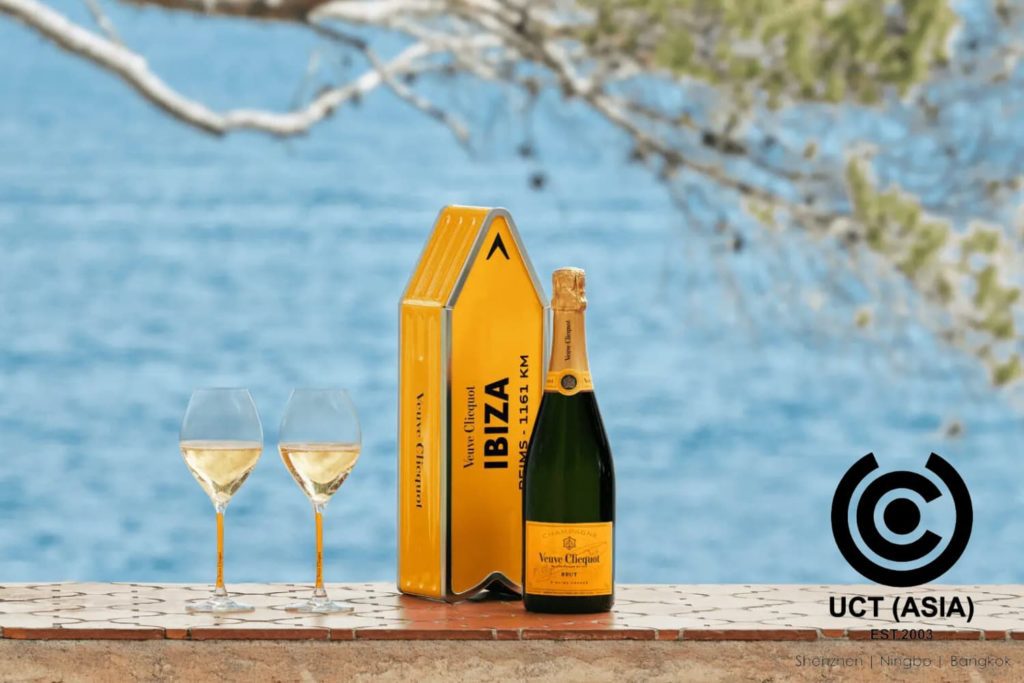 The main reason for packaging liquor was originally to keep the product safe inside. However, things have evolved over the years and drink brands now use packaging not just to offer protection, but also as a creative marketing tool.
Other modern uses of packaging include attracting customers' attention and standing out in the market. These have made it important for brands to consider if their liquor packaging appeals to their customer and shoppers in general.
Veuve Clicquot, in Dubai, just added a luxury promotional champagne suit bag to their collection of promotional merchandise. Veuve Clicquot is a France-based liquor brand that makes one of the most esteemed champagnes in the world.
Benefits Of Replicating This Liquor Packaging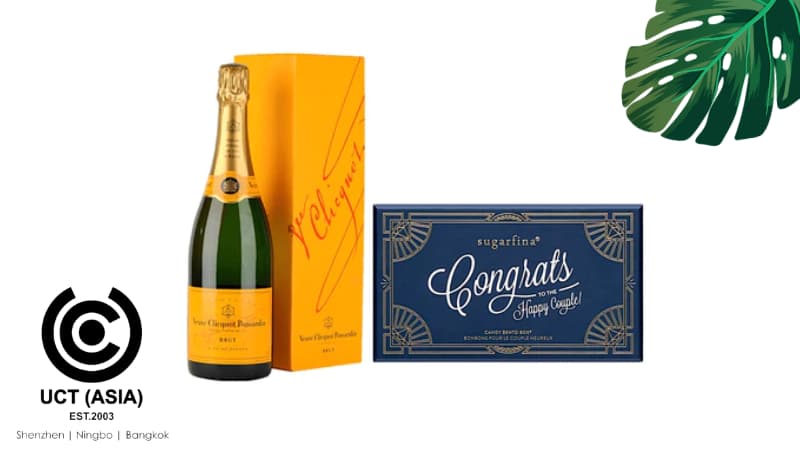 In this segment, we'll bring you 4 benefits of replicating this luxury liquor suit bag. So without further ado, let's get started.
1. Multi-Purpose packaging
Due to environmental health, brands have now quickly evolved from using products that aren't reusable. This helps brands to drastically reduce the amount of daily-produced waste, thereby contributing to the fight against environmental damage.
Veuve Clicquot's promotional suit bag is a great example of reusable packaging. The champagne packaging can be used in different ways. Instead of throwing it away after drinking the champagne, customers can use it to package another drink as a present to a loved one.
2. Conveys a Message of Luxury
It is common for shoppers to select their champagne and wine based on the quality of the packaging. So, if you're looking to position your brand as a luxurious one, then you should consider using high-quality merchandise such as this amazing one featured by Veuve Clicquot.
This will, no doubt, increase the worth of your drinks in the eyes of your customers and give you an edge over your competitors.
3. Creative Design
Coming up with innovative designs is a surefire way to stand out with your product. Designed with an umbrella handle, this promotional drink suit enables shoppers to easily move the bottles around. This will earn your brand some exclusivity.
4. Increase in Revenue
True, customers' decision to make a purchase is often determined by the quality of your product packaging. It is their money, so they'll always go for products that they feel are worth their money.
Therefore, using premium packaging made from superior material ensures customers perceive your brand as high-quality.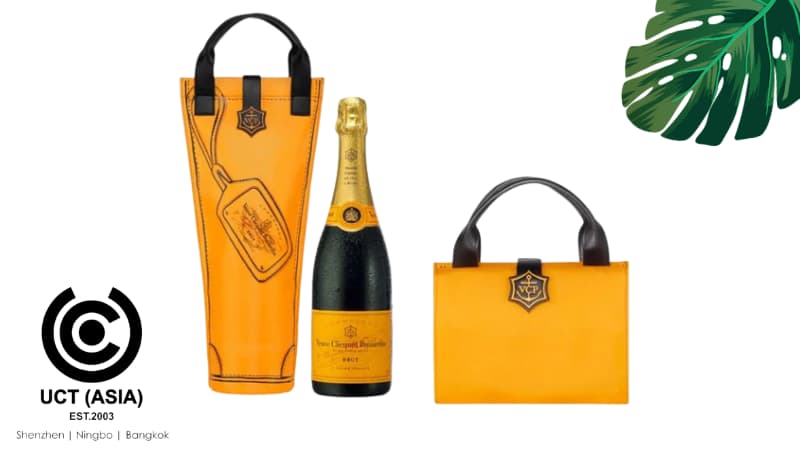 Finally,
In marketing, you have to be creative and bold. The more creative and attractive your packaging is, the likelier it will stick in people's minds. Unique packaging is a sure way to stand out from the rest.
How Can UCT (Asia) Help?
Do you want to replicate this product packaging by Veuve Clicquot's? Well, UCT (Asia) can help with that.
We specialize in the customisation of high-quality packaging and with our creative designing team, we can help you brainstorm which campaign is the best for your brand. We offer cost-effective design services tailored just for you.
Contact us today to get started!