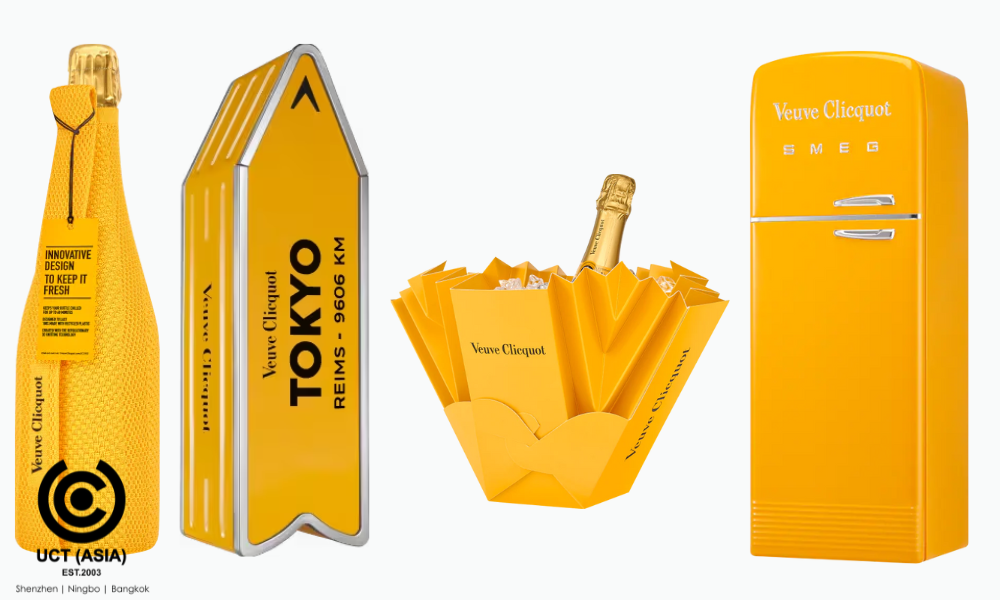 Imagine a world where all packaging is the same: identical boxes with nothing to differentiate one from the other. Imagine a world where packages arrive in bland boxes, and nobody shares photos of them on social media. In this world, packaging only serves the purpose of protection and transportation. But in the real world, packaging is a powerful tool for increasing brand awareness and driving sales.
Veuve Clicquot's iconic gift box collection, "The Icons," is a perfect example of how custom packaging can make a product more memorable and desirable. In this article, we'll explore this elegant gift box collection and why it will skyrocket your brand awareness.
Key Factors Why This Iconic Giftbox Can Skyrocket Your Brand Awareness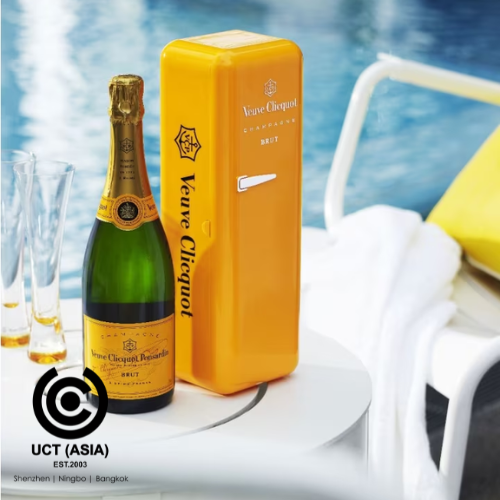 Veuve Clicquot's luxury gift box collection has the potential to significantly elevate brand awareness due to these key factors:
1. Sustainability
Veuve Clicquot's gift box is made with sustainable materials, reflecting the brand's commitment to environmental responsibility. This is important to today's consumers, who are increasingly mindful of their purchases' social and environmental impact.
The gift boxes are made with recycled materials such as cardboard and paper. They are also free of plastic, which is a major pollutant. Additionally, the gift boxes are designed to be reusable and recyclable so that consumers can enjoy them for years.
Using sustainable materials in your packaging sends a clear message to consumers of your brand's commitment to environmental responsibility. This can lead to increased brand awareness, sales, and customer loyalty.
2. Social Media Amplification
In an age dominated by social media, sharing experiences is an inherent part of our lives. So when someone receives the beautifully crafted Veuve Clicquot champagne gift box, they will likely want to share their experience with others. They may post photos or videos of the gift box on social media or tell family and friends about it. This sharing helps to spread the word about the brand and its products.
By ensuring that your packaging is highly shareable because of its aesthetics, you can get people to give positive testimonies to your brand, encouraging others to consider purchasing, too.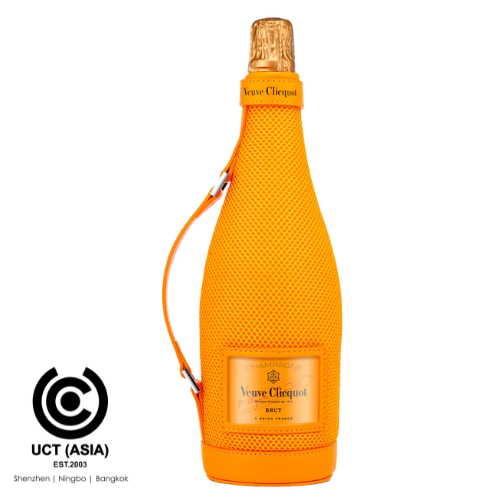 3. Luxury and Sophistication
If you want to grow your brand awareness, it's important to associate your brand with luxury and sophistication. This is because consumers are drawn to brands associated with high quality, exclusivity, and style.
Veuve Clicquot is renowned for its association with luxury and sophistication. The brand reaffirms and amplifies this image by presenting its champagne in exquisite gift boxes, increasing brand exposure.
4. Exclusive Limited-Time Offering
By making the iconic gift box collection a limited-time offering, Veuve Clicquot creates a sense of exclusivity and urgency. Consumers are more likely to engage and spread the word about a unique opportunity available for a restricted period.
A time-sensitive offering creates a sense of FOMO (Fear of Missing Out), a powerful motivator. People start talking about your product, encouraging others to act swiftly to seize the rare chance.
Finally,
This campaign is a reminder that packaging is a powerful tool that brands can use to reach new customers and boost brand awareness. If you want to elevate brand awareness for your brand, consider replicating this product packaging.
And, yes, you don't need to stress yourself about it. Just pitch the idea to our team of expert designers at UCT (ASIA) and watch us deliver magic to you! We specialize in customizing high-quality packaging and promotional products, organizing outstanding marketing campaigns, and elevating brands to greater heights.
Contact us today to get started!