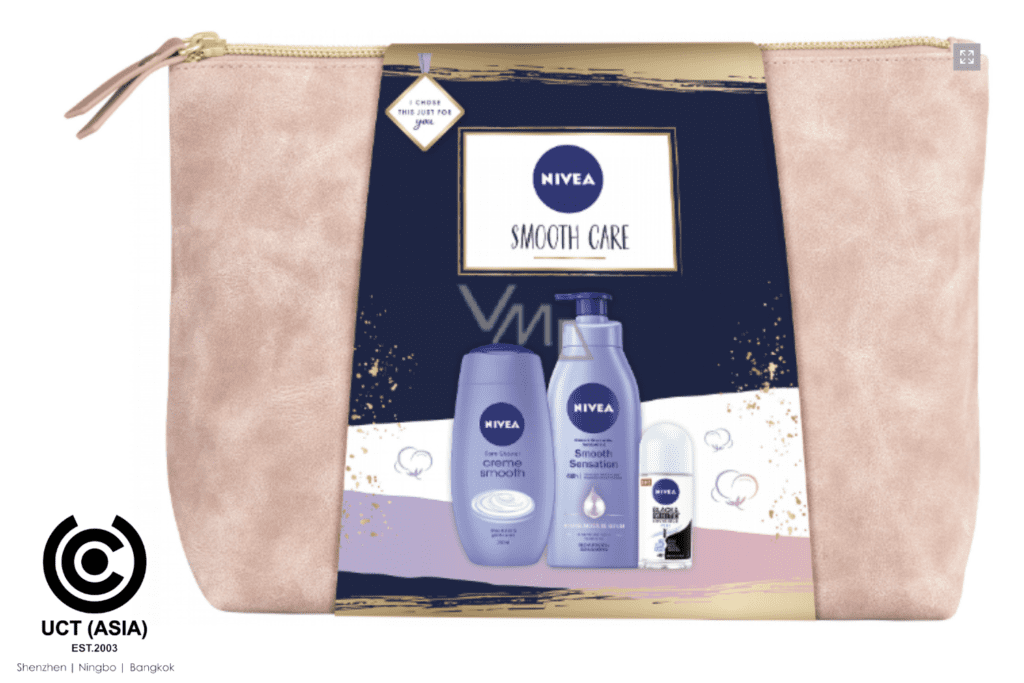 The rise in the number of cosmetic brands in the market shows how important beauty essentials are to many people. Due to this rise, the cosmetic industry has now become fiercely competitive which means that cosmetic brands cannot afford to be complacent with their marketing strategy.
Succeeding as a brand in this competitive industry requires breaking through the crowd and grabbing the attention of your ideal customers most uniquely.
And how exactly do you achieve that? Branding.
Nivea, a personal care brand, shows us how to do it. In its recent promotion in Serbia, Nivea is offering customers free branded cosmetic bags with the purchase of its beauty gift set.
What Makes Cosmetic Bags Ideal For Marketing?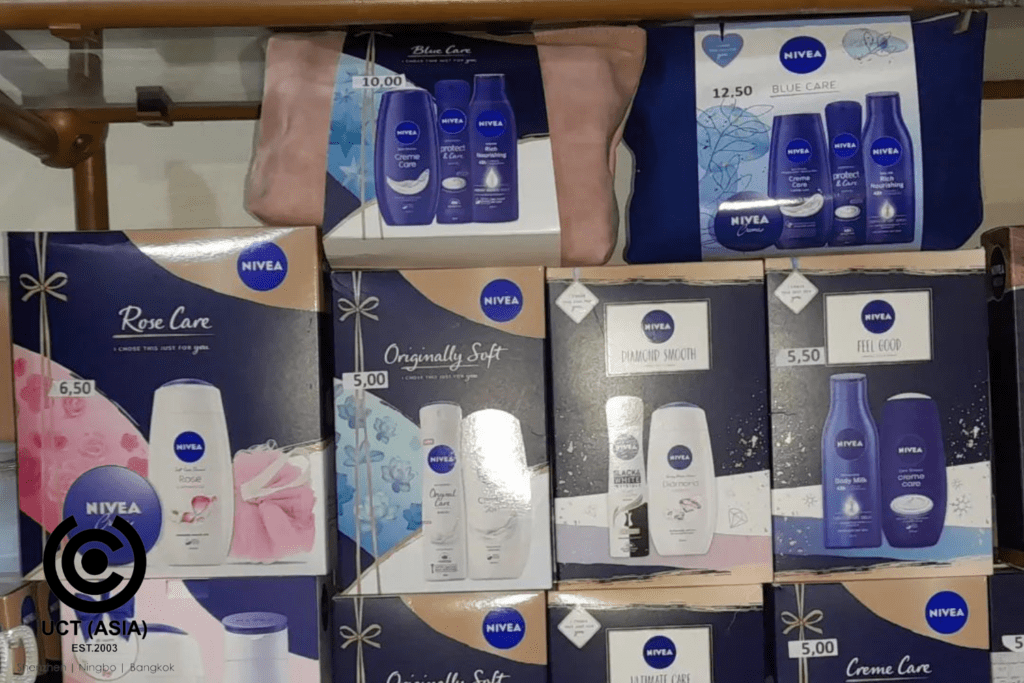 There are several good reasons why cosmetic bags are ideal for your brand's marketing. In this section, we bring you 4 reasons why they're smart promotional materials for your cosmetic brand.
1. They Are Practical and Versatile
How frequently customers use your promotional item goes a long way to promote the visibility and awareness of your brand. Hence, you should be looking to give them something that has high practicality on a day-to-day basis.
Not only are they long-term practical items, but cosmetic bags are also versatile. They can be used in storing perfumes, toiletries, and other skincare essentials.
2. Boost Sales
Everyone loves an additional item to their main purchase. With the addition of these branded bags to your beauty gift set, every shopper would want to get the double promotion.
Using the gift-with-purchase strategy entices shoppers to take a look at your product. This GWP promotion leaves potential customers with the feeling that they're getting more value for their money. Also, offering it as a discount purchase makes it more enticing.
3. Stylish Yet Functional
Ideally, GWP items should be complementary to the featured product. In this case, Nivea's choice of cosmetic bags for its beauty products is commendable. The idea is that their customers make use of several cosmetic and beauty products, hence a nice place to put them.
Not only are the bags functional, but they're also stylish. With a structure that has sufficient space for bathroom essentials and allows it to fit inside another bag, these cosmetic bags have just enough to command attention.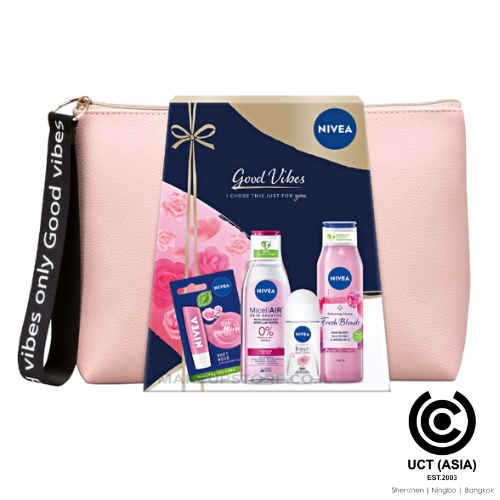 4. Targets Wider Audience
Brands in the beauty industry usually aim their marketing toward women. However, Nivea took their marketing game a step further by extending it to men. They designed three pouch-styled cosmetic bags for women and two bags for men that can be used as toiletries or barbering tools. The thoughtful idea means more potential customers.
To Conclude,
Nivea's branded cosmetic bag is a noteworthy GWP promotion. It's stylish, functional, and compliments the products.
Are you in the beauty industry? Would you love to use cosmetic bags to take your brand to the next level? If so, UCT (Asia) can help you produce a suitable custom bag for you.
We can help you with creative FMCG product design and packaging. We work with the best team of product designers in the whole of Asia. We're also well-equipped to create amazing POS display units and GWP merchandise that will elevate your brand.
If you need our services in any of these areas, hurry and get in touch with us today! We'd be glad to help.