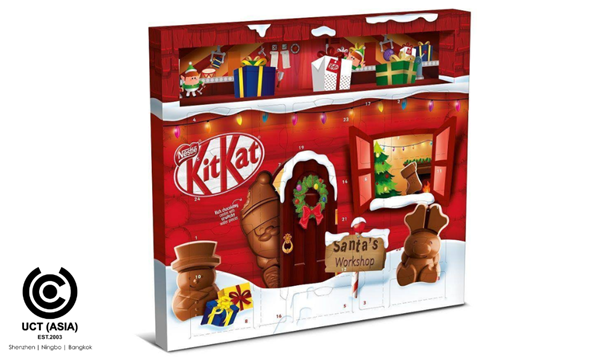 Just like every other festive period, the Christmas period is always significant for businesses as it is a time that's heavy with a lot of sales and promotions.
For this reason, bespoke packaging always has a key role to play in this festive period. Indeed, packaging can be the deciding factor between an outstanding brand and others.
KitKat And Cadbury Packaging
An advent calendar is a unique calendar that helps count down the days until Christmas. It usually comes with a small item that is revealed daily. First introduced in the 1800s, these calendars have since become a popular holiday tradition.
Today, they can also be used for packaging, and offer a world of benefits to businesses and brands during the festive season.
Sighted in a Singaporean supermarket, these custom advent calendar packaging by KitKat Diary and Cadbury Milk got our attention!
Why We Love These Advent Calendar Packaging By These Brands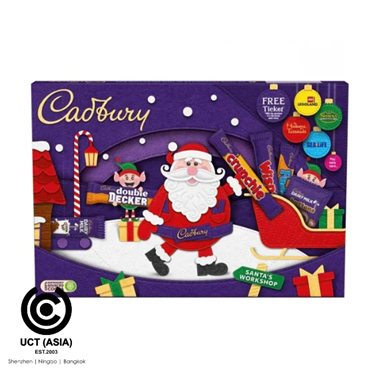 1. Boosts Brand Awareness
Your packaging is the first thing your customers will see which is why it is very important. Therefore, it has to have all the right elements such as a unique brand colour.
We love how the brands used their signature colour on the packaging. Cadbury's use of its deep purple colour and KitKat's signature red colour helps the brands to stand out and be recognized by customers.
Furthermore, the advent calendar used for the daily countdown means customers will be looking at the packaging each time they use it, thereby, increasing brand awareness and recall.
2. Carefully Designed Packaging
Asides colour, another key element in packaging is the design. Being a festive promotion, it's a clever move by the brands to customise the chocolate product with festive elements. This will surely call attention to the products.
3. Increase In Sales
This unique packaging approach by the brands by using an advent calendar is an excellent way of improving customers' experience when eating the chocolate product. And with customers not knowing what is behind each window, a sense of variety and suspense is added. This encourages impulse buying and ultimately increases sales.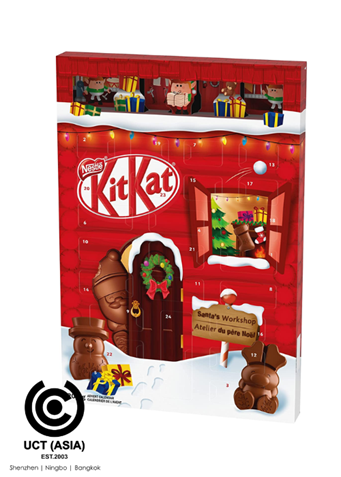 4. Quality Products
Quality is important; it has a way of creating brand loyalty and persuading customers to come back for more.
KitKat and Cadbury have a wide range of high-quality, exciting products hidden behind each window of the advent calendar to be revealed every day by the customers. This keeps them engaged and excited about the next day and sustains their interest.
5. Chance To Promote New Products
Advent calendars are a great way to allow customers to sample several new products without having to invest in the cost of another promotion.
And if you're a brand that offers a specific range of products, this unique packaging allows you to entice your longtime customers to diversify and try new products.
In The End,
Are you looking to create your advent calendar packaging? Are you unsure of where and how to start? Then, let UCT (ASIA) help you!
With many years of experience introducing promotional products, we're your go-to brand for all your marketing needs, including retail displays, promotional items, packaging design, and so much more.
Don't miss out! Contact us today to get started!