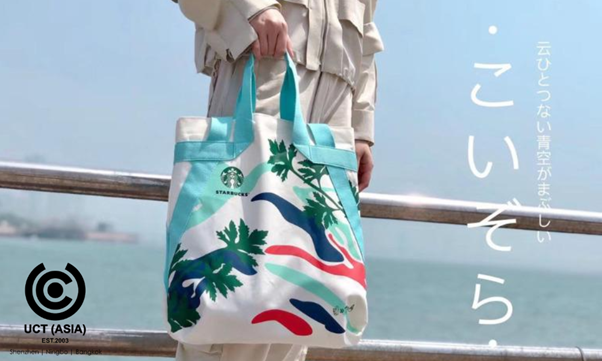 As regards basic economics, it is common knowledge that scarcity can lead to a greater sense of value and an increase in demand for a commodity.
This is basically where the idea of limited edition products stems from — branded products that are made and sold for a particular period. These limited-edition products exist in every industry, from spirit and beverage to technology to cosmetics.
Starbucks Limited Edition Promo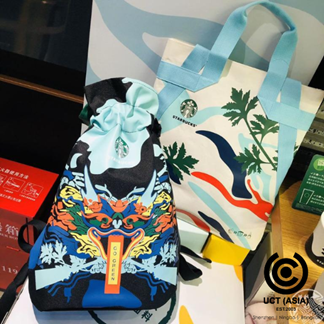 We recently came across these limited edition products in different Starbucks coffeehouses in Zhuhai. The famous coffee brand is no newbie to a limited edition promotion.
The limited edition promotion was launched just in time for the Dragon Boat Festival. Also known as Duanwu Festival, the Chinese holiday is also observed in Hong Kong, Taiwan, and Macau.
Starbucks knows its target audience, matching its promotional product to the occasion. This is a good reason for their loyal customer base.
5 Marketing Hacks To Learn From This Promo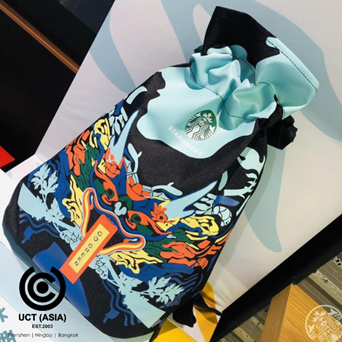 We've put together 5 ultimate marketing hacks to learn from this Limited Edition product promo, here:
1. Take Advantage Of The Festive Period
Besides being a busy time, the festive period can help boost your sales for these reasons:
It is time limited and;
It leaves the customers with a sense of rarity and necessity.
It's not coincidental, therefore, that Starbucks chose this period to promote their dumplings as part of a GWP promotion.
2. Include A Free Item
It's often wrongly believed that an impressive limited-edition offer must entail a huge discount. But that's not often necessary.
Away from discounts, you can add a free item to your limited-edition offer. In fact, many customers are more inclined to make the purchase if your offer contains a valuable gift item. This also goes a long way to strengthen customer loyalty.
In this promotion, Starbucks is offering customers a drawstring bag designed in commemoration of the Dragon Boat Festival for every purchase of 10 dumplings.
3. Promote Your Limited-Edition Sales
Whether the offer lasts for a single day, or till the weekend, a a well-planned display can advertise your limited-edition offer to shoppers.
In a time-based campaign, every time a shopper visits your display site is an important opportunity. That's why your display should be be catchy and the benefits concisely stated.
4. Corresponding Design
The packaging or design of your limited-edition products should be in correspondence with the specific holidays and events to further boost the campaign.
In Starbucks' case, customers will get a unique promotional drawstring bag designed with dragon artwork to reflect Dragon Boat Festival.
5. Build Emotional Connection With Customers
Finally, the relationship built between you and your customers is what helps strengthen customer loyalty. If customers enjoy a remarkable experience with your brand, they'll definitely come back for more.
How Can UCT (ASIA) Help?
Here at UCT (ASIA), we're significantly experienced in product sourcing, production, and design. We can also help you with incredible POS displays that will take your brand to the next level.
Talk to us today to learn more!