What are Hangsell Displays and why are they so effective?
Hangsell displays are creative ways to boost sales and move merchandise quickly. By featuring items that are likely to be impulse buys, stores can increase the chances that shoppers will make a purchase.
Hangsell displays are effective at driving impulse buys because they are an eye-catching way to promote products. They are usually placed at the checkout or near the entrance of a store, so shoppers can't help but see them. The products featured on a hangsell display are often those that the store wants to sell quickly, so it's a great way to get customers to buy items they may not have planned to purchase.
What are some examples?
Some of the most popular items to feature on a hangsell display are food items, such as candy or snacks. This is because people are more likely to impulse buy these items when they are right in front of them. Other popular items to feature on hangsell displays include sunglasses, batteries, and phone chargers. These are all items that people may need but don't usually think to purchase until they see them.
Hangsell Display Shelves
Coca Cola is one of the most popular brands in the world, and it's no surprise that they use hangsell displays to sell their products. Another reason that Coca Cola is so successful with hangsell displays is because they always feature new products. This keeps customers interested in what's being offered and encourages them to buy products they may not have considered before. With the combination of bright colors and eye-catching graphics, it draws attention to their displays. This helps to ensure that shoppers will see them and be more likely to purchase something.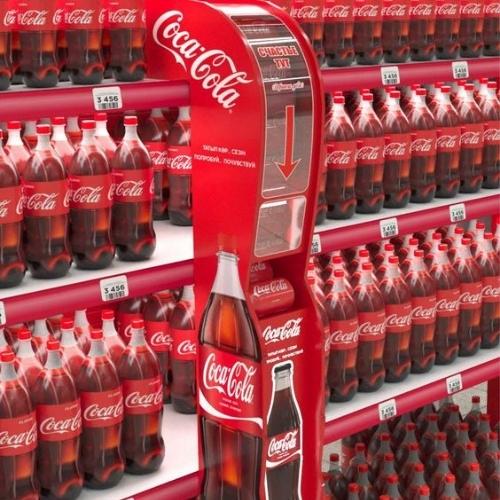 Check out this blog for more information on how Coca Cola creates its innovative displays.
Hangsell Display Product Holders
Nescafe is a well-known coffee brand that uses a hangsell display to advertise their product. This features images of different coffee drinks, as well as descriptions of the flavors. The type of display Nescafe uses is effective at grabbing consumers' attention and enticing them to make an impulse buy.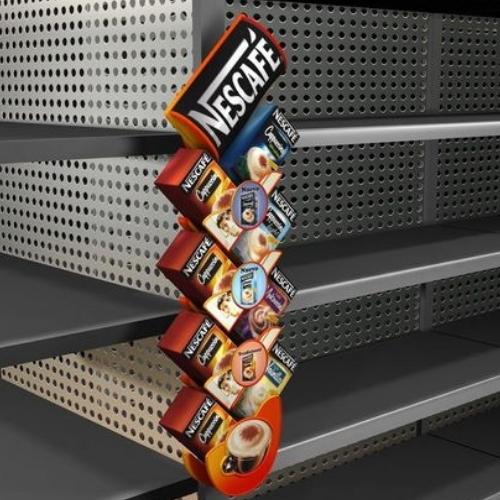 Another example is Red Bull. They are known for their high-energy drinks, which can be attributed to the company's successful hangsell display product holders. The displays are placed at the point-of-sale, where they can be seen and easily accessed by customers. Red Bull has used different types of hangsell holders over the years, but all have been effective in driving impulse buys.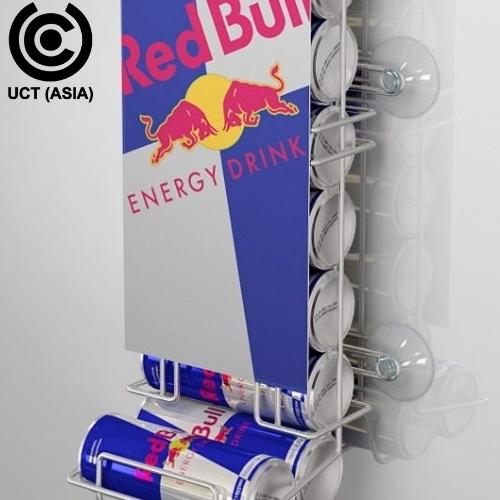 Some of the most popular hangsell holders used by Red Bull include:
The countertop stand: This stand is a simple yet effective way to showcase red bull products. It can be placed on any countertop or surface and is easy to assemble.
The carousel: The carousel is a popular choice for Red Bull hangsell displays. It can hold up to 24 cans of red bull and rotates for easy browsing.
Custom displays: Red Bull also offers custom displays that can be tailored to fit any specific need or event.
Customize your own
There are many ways to use custom hangsell displays to drive impulse buys. Here are seven examples:
1. Use eye-catching colors and graphics to draw attention to your products.
2. Make sure your hangsells are prominently placed near the checkout counter or other high-traffic areas.
3. Use special promotions or discounts to entice customers into making an impulse purchase.
4. Choose products that are visual and/or tactile appealing to help create an impulse buy.
5. Create themed hangsell displays around major holidays or special events.
6. Feature new or seasonal products in your hangsells to create a sense of urgency and scarcity.
7. Take advantage of current trends and hot items to generate impulse buys.
What can UCT(Asia) offer?
With several years of experience in the Beverage and Spirit sector, UCT(Asia) has gained expertise in the creation and design of marketing products that range between on-pack promotions, POS Displays, Corporate gifts, retail items, and point of sales Merchandise, all at an affordable cost.
So, are you finally ready to stand out from your competitors? Or do you want to create an emotional connection with your customers with our durable promotional products?
Contact us today to create your very own Hangsell display or more.