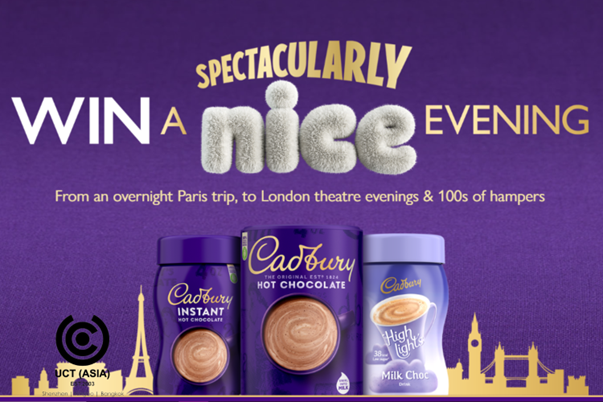 Why won't you love chocolate? This cocoa bean confectionery is all creamy and delectable to taste! The taste is as yummy as the name! The pleasure and satisfaction that comes with a taste of chocolate would surely leave you with butterflies in your belly. Almost everyone wants a bite of it. No wonder Cadbury is forever revered anywhere in the world!
Cadbury, this British multinational company remains one of the best chocolate companies In the world. This name is a famous mantra for both the young and old as everyone relishes the taste of it. However, in the quest of helping brands all over the world to grow, our team visited one of the biggest supermarkets in the UK. On arrival, we were held spellbound as we spotted the quintessential promotional strategy used by Cadbury!
What Does The Promotional Campaign Entail?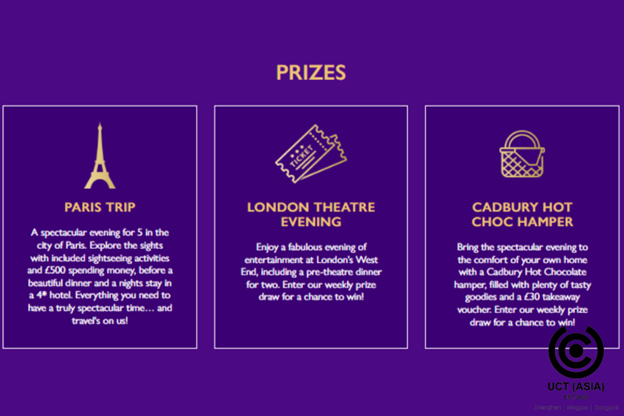 This promotional strategy was born from the pure love of Cadbury for its customers. Guess what? Cadbury is holding a lucky draw contest with spectacularly nice and impressive prizes that range from a trip to Paris for 5 amazing evenings with dinners, spending money and spectacular accommodations, a ticket for 2 in London's hottest theatre with dinner to 100 Cadbury hot choc hampers.
How can a person join the promo? Cadbury made it easy for customers such that by buying a participating product, you are automatically free to scan the QR code on the product, thereby entering the barcode and the batch code with your contact details while you wait for an email address if selected.
Lessons To Learn From Cadbury's Spectacularly Nice Chocolate Campaign?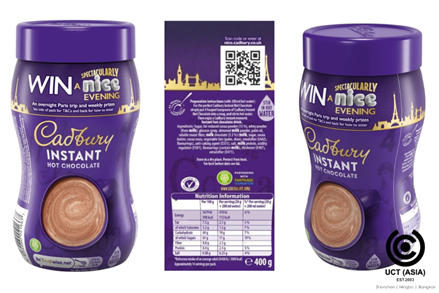 This promotional model made shoppers gush over Cadbury and learning from it is learning from the best! Check below for these hints;
1. Mutual Relationship
The aura that comes with reciprocated love is nothing to none. A strong relationship is reciprocal to a robust brand! Customers want to see their most patronized brands show appreciation to them. These little shows of appreciation are as mind-blowing as giving everything you have to them. Promos strengthen the customer-brand relationship.
As for Cadbury, their sensational prizes are great promotional strategies to pledge their solidarity and love for their customers. Customers in return pledge their support by being loyal to the brand.
2. Unique Customization And Branding
Making your customers attuned to your brand and products via customization can help floor the unseen forces of competitors in the market. Branding makes your brand stand out among battalions!
Consistency and uniqueness in branding assist even prospective buyers in differentiating your brand from the plenitude of products and brands in the market.
3. QR Code Marketing
The world has become a global village whereby communication gadgets as well as the internet is accessible to most. With the world going into a cashless policy and phones ubiquitous, using QR codes as a marketing strategy makes information and promotion easily accessible.
4. Priceless Prizes
The prizes offered for promotion by Cadbury were a hit with customers. These prizes are not the regular prizes offered by other promotional campaigns; rather, they are immensely painstaking!
These mouthwatering prizes made customers go gaga. The prizes not only boosted the brand's fame but also generated lots of revenue for Cadbury. This is because lots of customers were hellbent on patronizing Cadbury to get the chance of becoming the lucky winner.
Finally,
Trusting yourself to become a CEO of a renowned brand? Then try out a promotional strategy. Marketing campaigns are hashtags that differentiate your brand from the crowd.
Cadbury despite their fame and place of revere in the confectioner's industry, still rock the market with its spectacular promos.
How Can We Be Of Help?
At UCT (Asia), be sure to write your brand on a new page of hope, prosperity and fame. We are a unique team unanimously working to help brands grow and stay above the curve.
We specialize in different marketing campaigns and provide promotional advice and promotional products. Our products include but are not limited to custom gifts, POS displays, shelf wobblers, and glassware.
Contact Us Today At UCT (ASIA)!