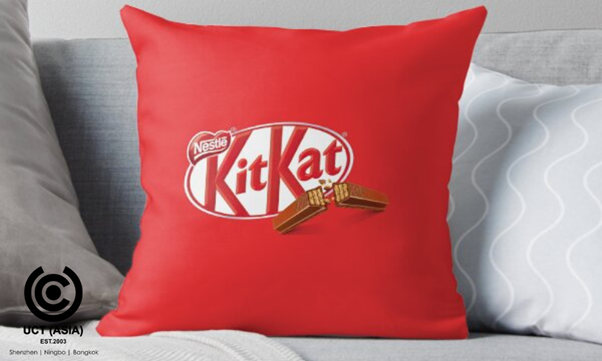 Is it important to boost your organic reach as a brand? Yes! Is it an easy task? Definitely not! But is it an achievable one? Surely, yes!
How?
Well, one surefire way to achieve increased organic reach is by being creative with your advertising spend. And while this works, it doesn't necessarily require tossing lots of money at the problem.
So what exactly do you do to create impressions and convert said impressions to boosted brand awareness? Simple, use promotional products!
Let's take KitKat's standout promotional products for instance.
With the brand's introduction of new chocolate flavours such as the Dark, Almond, and Cheesecake chocolates, these incredible promo products and attention-grabbing POS display provide the perfect vehicle to boost sales. These brilliant promo gifts include branded pillows, customised notebooks, and exciting chocolate hampers.
How Can This Marketing Solution Help My Brand?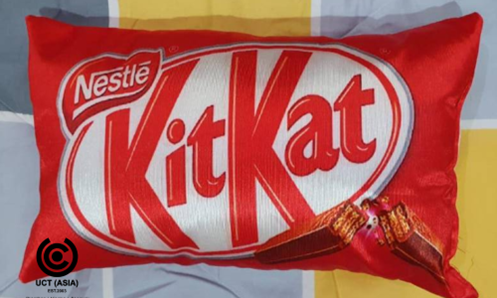 Promotional products are an important part of marketing campaigns. They offer so many benefits to brands that use them excellently. And in this feature, Kitkat showed they know just how to utilise them. Here, we bring you 3 proven ways this strategy can benefit your brand.
1. Serves To Boost Brand Awareness
Your brand awareness is the extent to which potential buyers recognize your brand. And one of the best ways to boost your brand awareness is by creating value beyond your products. This is where promotional products come in.
Promo products are great tools if you're looking to create more awareness for your brand, but they're also a means of building a healthy relationship with your customers. Customised notebooks and branded pillows as chosen by KitKat in this campaign are smart choices. They're mobile, and regularly used items that will benefit the recipient and also your brand.
2. Skyrockets Your Sales
Incentives usually have a spellbinding effect on potential customers. It's like a child who is promised chocolates in return for completing a house chore. They end up completing the task just so they can get the chocolate. That's how it is with purchasing incentives.
This KitKat campaign offers customers a branded pillow as an incentive only when they complete a purchase worth 88 RMB. This is an incredible advantage to promotional items and can be an effective tool for stimulating sales.
3. Strengthens Your Brand Reputation
You already know that having a strong brand is key to creating a successful business. So the crucial question is how do you achieve this? Branded promotional products or corporate gifts are a trusted way to not only showcase your brand but also to give back to your customers.
And when your promo products are of high quality, it goes a long way to create a classy reputation for your brand.
Conclusively,
Making more additions to your product offering is an extraordinary way of entering new markets and maintaining relevance. Continuous expansion is vital and this is a perfect strategy for achieving it.
Let UCT (ASIA) Help You
Indeed, it can prove one hell of a task evaluating what the most productive promotional merchandise for your brand will be. This is where we come in at UCT (ASIA)! We have an abundant list of effective promotional products and gift ideas for any business in any sector.
We're also specialists when it comes to services such as creating eye-grabbing POS displays, on-pack promotions, gift-with-purchase promotions, and lots more.
Contact us now to know more!