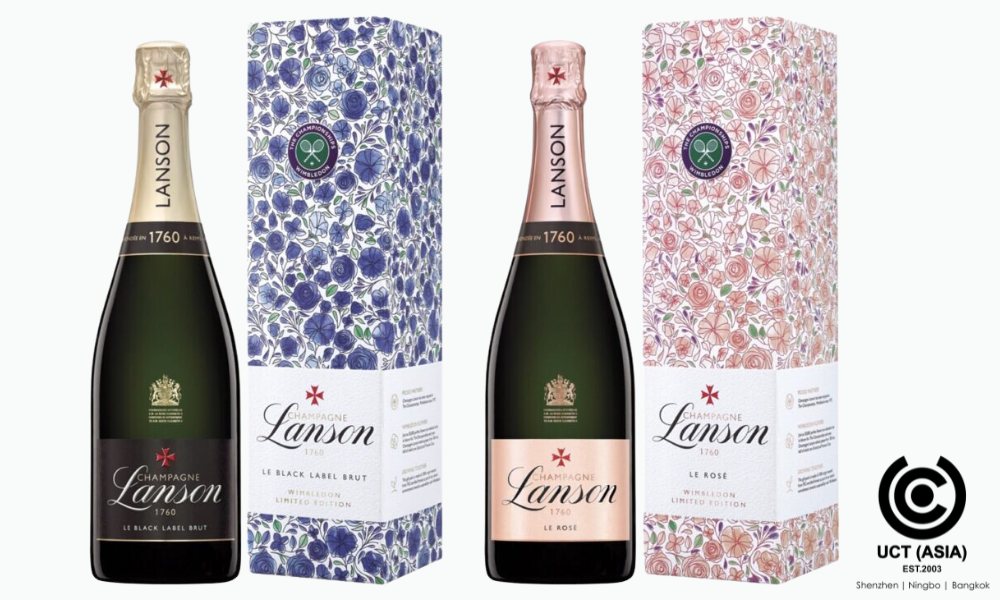 Imagine you're travelling through an airport and seeing an eye-catching display of promotional gift boxes. You're immediately drawn to the display because the boxes are beautifully designed and aesthetically pleasing. You'd want to look closer and learn more about the gift boxes, right?
Now, what if you take a closer look and see that the boxes contain a variety of high-quality bottles of champagne and other luxury drink items? You'd be impressed and would want to purchase one for yourself or a friend, wouldn't you?
This description perfectly fits Champagne Lanson's promotional gift boxes. And just like almost everyone who saw it, our team was also impressed by it on one of their recent visits to the London City Airport.
In today's article, we'll take a closer look into the brilliance of Champagne Lanson's promotional gift boxes and why they're an effective way to command shoppers' engagement.
More on Champagne Lanson's Gift Boxes?
Champagne Lanson celebrated its long-lasting partnership with the Wimbledon tennis tournament by launching the 46th annual limited edition gift box for its Le Black Label Brut and Le Rose cuvees.
The design of the boxes is inspired by the beautiful flowers seen throughout the grounds of The All England Club every year. The recyclable Wimbledon-themed bottles and gift boxes are excellent for tennis lovers and fantastic gifting options.
4 Reasons Why This is a Grand Way to Command Shopper Engagement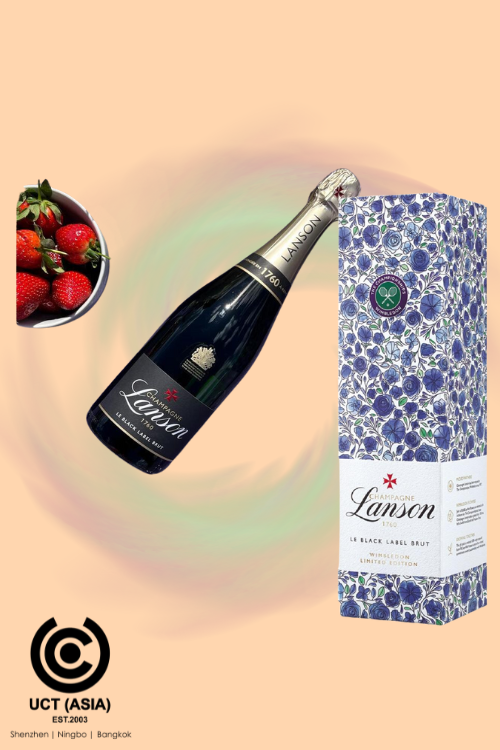 Now, let's talk about the reasons why these promotional gift boxes are so effective in commanding shoppers' engagement:
1. They're Aesthetically Irresistible
Gift boxes are typically designed to be attractive and eye-catching. There are several reasons for this, but two stand out. Firstly, making them visually appealing is the only way to get the attention of shoppers in the ever-busy airport duty-free shops in the first place. Secondly, gift boxes are meant to be gifts, and people want to give gifts that look good, don't they?
Champagne Lanson gift boxes are no different. They're beautifully designed to stand out from other products on display, making them more likely to attract shoppers.
2. Exclusive and Alluring Offers
Beautifully designed promotional gift boxes are a great way to attract shoppers. However, you must make exclusive and alluring offers to command their patronage and engagement. The enticing offers make them want to treat themselves or a loved one, and it's a win-win for everyone involved.
For instance, in this promotion, Champagne Lanson's consumers get a great deal on high-quality products, such as a bottle of champagne, flutes, and other accessories, and the brand increases its sales and brand awareness.
3. They're Social Media Worthy
Gift boxes can be used to generate social media buzz. People love to share their luxury purchases on social media, and gift boxes are perfect for this.
When shoppers purchase a Champagne Lanson gift box, they're more likely to post about it on social media, which helps to generate brand awareness and elevate customer engagement.
4. Convenience and Accessibility
Placing these gift boxes strategically within the airport ensures maximum accessibility for travellers. This means that travellers can easily find and purchase the gift box without going out of their way. The convenience of picking up the packaged gift without deviating from your travel plans is a significant factor in commanding their engagement.
Also, gift boxes are convenient for shoppers. They makeit easy to purchase a gift for a friend without worrying about wrapping it themselves.
In Conclusion,
Champagne Lanson's promotional gift boxes embody a comprehensive strategy that combines aesthetic appeal, convenience, and exclusivity. It's not just about selling; it's about creating an experience to engage and delight shoppers.
Work With UCT (ASIA)!
If you're looking for a creative team to bring your marketing dreams to reality, UCT (ASIA) is here to help!
We're a promotional product manufacturing company with years of experience in the industry. Our services include designing POS displays and custom merchandise.
Contact us today, and let's help you create that dream product and display!