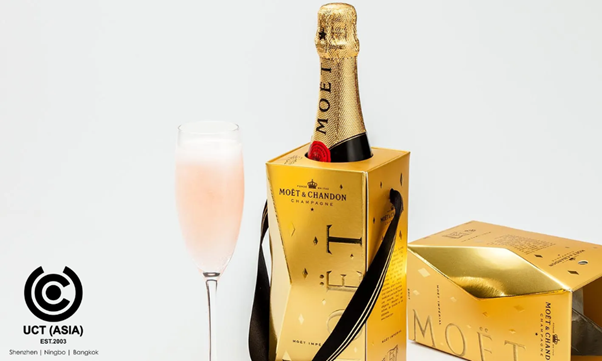 In today's very competitive market, how do you set your brand apart? How can you stand out from the massive competition and retain your loyal customers?
Well, there's no doubt that there are several strategies that can help, but one very powerful one is your packaging. A very popular saying goes thus: you're addressed the way you dress. And this perfectly explains the importance of packaging in marketing.
But how? Come with me, let me show you.
The packaging of your product is like a dress. If the dress is shabby and uninspiring, be sure that no one will look your way. But with an attractive, never-been-seen-before outfit, you're sure to attract attention.
This was exactly the case when we sighted this amazing twinkle box champagne packaging by Moet & Chandon. It was attraction at first sight! Let me tell you more about it.
Champagne "Twinkle Box'' Packaging: 4 Reasons This Will Impress Customers?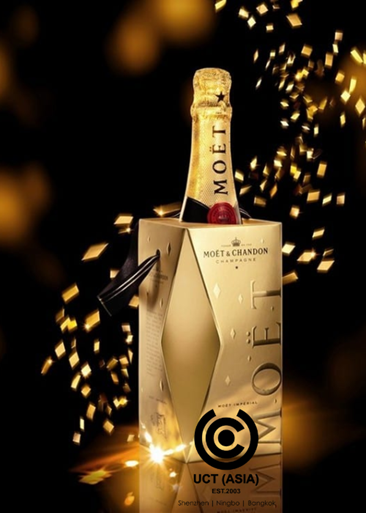 What is there not to love about this amazing isothermal packaging for the Diamond Collection of Moet & Chandon champagne? Designed to keep the drink chilled for up to 120 minutes, this packaging is surely one that appeals to many.
Here are 4 reasons why this is an authoritative way to impress customers.
1. Captivating
You have only a matter of a few seconds to impress customers before they move to other similar products on the shelf. This is why you need a creative and innovative packaging design to make your products more prominent and appealing.
With the combination of its colour, shape, and functionality, this unique packaging possesses the needed requirements to help you retain customers' attention longer.
2. Functional
This innovative packaging breaks the conventional mould as it is smaller than most champagne packaging and displays the bottleneck to reveal the brand name.
Additionally, the twinkle box can be refrigerated and can keep the drink chilled for two hours once it is taken out. These qualities ultimately make the brand and product hugely attractive to prospective customers.
3. Fitting Colour
Colour can serve as a pointer to which audience the product is targeted at. For example, bright colours and lively designs are used for products made for children.
In addition, colours are often seen as a sign of something. For example, gold and silver colours are seen as a sign of luxury. In this instance, the bold usage of the gold colour promotes a perception of quality and luxury.
4. Practicality
Your brand benefits from practical product packaging. Hence, your packaging should offer two major functions, which include:
Protection: The basic function of your packaging should be the protection of the product inside. Protection from damage or waste.
Transportation: Good packaging ensures ease in the transportation process. We love the outstanding ribbon for carrying on the packaging of this champagne.
Conclusively,
Liquor packaging is primarily designed to draw the attention of prospective customers. But what could be better than one that serves as a decorative gift wrap and a stylish cooler?
Let UCT (ASIA) Help!
You're at risk of being left behind if you don't take the necessary measures to remain strong in the marketing game. Let us help you!
At UCT (ASIA), we're well-equipped to help create the best packaging for you. We're the best when it comes to producing jaw-dropping packaging designs for brands in different industries.
Contact us today for excellence!