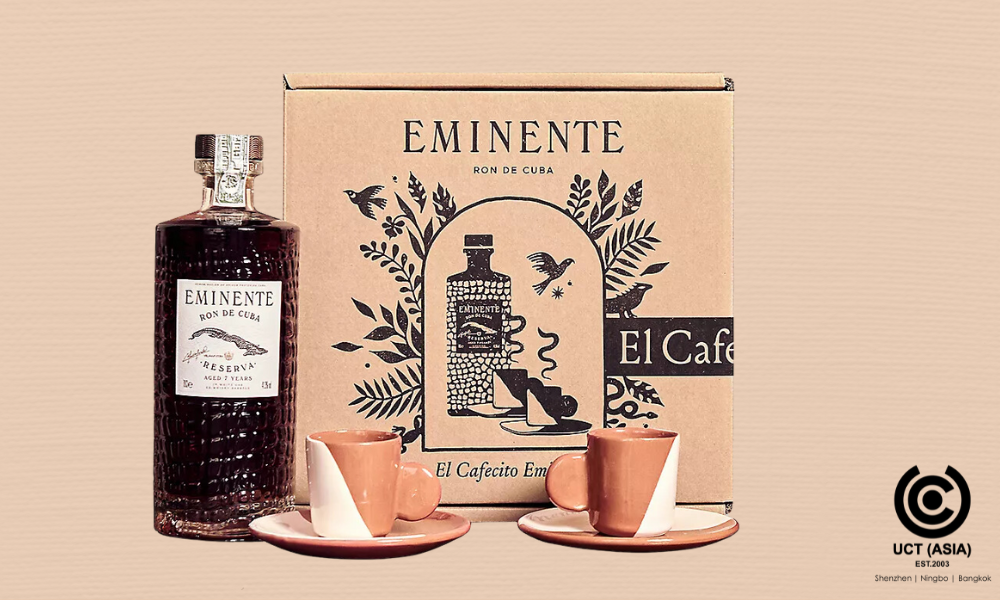 Have you ever received a gift after making a purchase? Do you still remember how it felt to get the gift along with the item you purchased? How did it make you feel? Happy? Rewarded? Of course, yes! The same goes for Cuban rum customers who received its customized gift set idea.
In this article, let's discuss this limited-edition gift set and how it elevates sales. So, let's begin!
Cuban Rum Eminente Luxurious Gift Set: What's in the box?
Eminente, a premium Cuban rum brand, has recently launched a limited edition gift set that includes a bottle of rum and two handmade cups and saucers. This gift set is a great way for Eminente to show their appreciation to their loyal customers and to attract new customers.
How Does This Elevate Sales?
1. Increases Brand Awareness
The Cuban Rum Eminente Luxurious Limited Edition Gift Set is a great way to increase brand awareness. When customers receive this gift set, they are more likely to remember the Eminente brand and recommend it to their friends and family.
This is because the gift set is unique and eye-catching. Also, the packaging is luxurious and elegant, and the handmade cups and saucers are a beautiful addition. The gift set is also sure to be a conversation starter, which will help to spread the word about the Eminente brand.
2. Create a Sense of Exclusivity
The limited edition gift set creates a sense of exclusivity among customers. Customers feel special when they know that they are receiving a gift that is not available to everyone. This can lead to increased customer loyalty and sales.
Eminente has only produced a limited number of gift sets, so customers know that they are getting something truly special. The gift set is also only available for a limited time, which creates a sense of urgency and encourages customers to purchase the gift set before it is too late.
3. Encourages Repeat Purchases
The Cuban Rum Eminente Luxurious Limited Edition Gift Set is a great way to encourage repeat purchases. Customers who enjoy the rum and the cups and saucers are more likely to purchase Eminente rum again in the future.
The rum in the gift set is a premium quality rum that is sure to please even the most discerning palate. The handmade cups and saucers are also high-quality products that customers will cherish for years to come.
4. Generate Positive Word-of-Mouth
When customers receive the Cuban Rum Eminente Luxurious Limited Edition Gift Set, they are more likely to share positive word-of-mouth about the brand. This can lead to new customers and increased sales.
Customers are likely to share their positive experiences with their friends and family, either in person or on social media. This positive word-of-mouth can help to attract new customers to the Eminente brand.
In Conclusion
Gifts are a way to show you care, especially in a world where most interactions are now digital. This luxurious limited edition gift set is more than just a gift – it's a gesture of love and thoughtfulness.
Do you also want to leverage the power of gift sets like Cuban Rum Eminente? Are you looking for a company to manufacture your gift ideas and packaging? Feel free to contact us at UCT (Asia)!
We specialize in creating promotional products, gift sets, and packaging that resonate with your audience. Contact us today to take your brand's image to the next level and witness your sales soar.