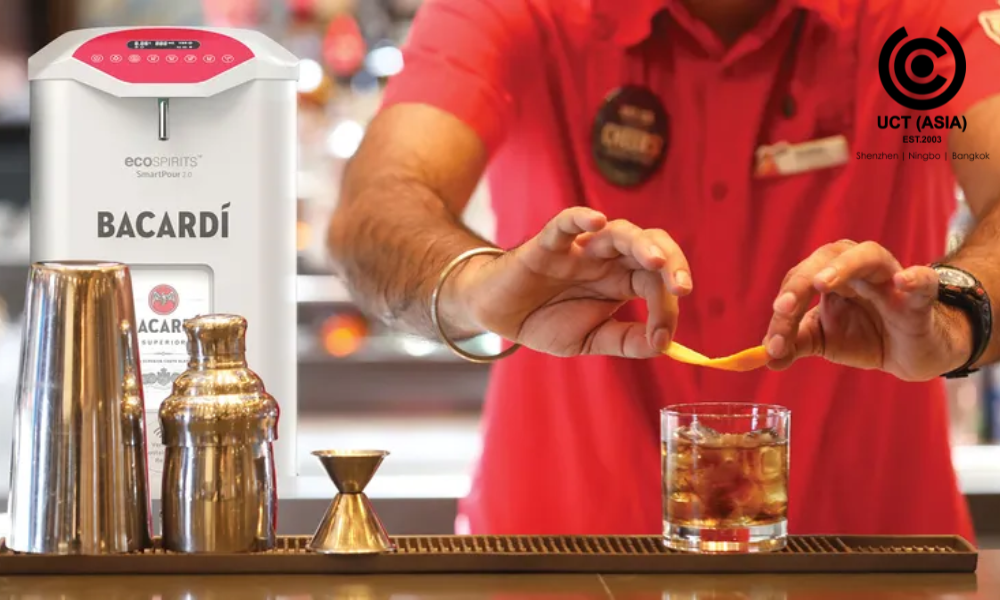 The liquor industry remains one of the highest producers of waste in the world. The world produces around 40 billion glass spirit bottles annually, generating 22 million tons of carbon emissions. This number proves to be such an alarming one. Imagine producing about this number of waste in 5 years without remission. What would be the fate of the world by then?
However, there is a new buzz in the industry as Bacardi Rum partners with one of the world's innovative circular economy technology companies, EcoSpirits.
Wonderful Features of This Marketing Campaign!
This campaign features a 3- month pilot study to ascertain if the EcoTote 3.0SC Cruise Edition built by EcoSpirits for the maritime surroundings can be used to serve Bacardi Rum at the Carnival Cruise line ships so as to incorporate recycling and re-usability by reducing single-use up to 95%.
How Does This Promotional Strategy Increase Profit?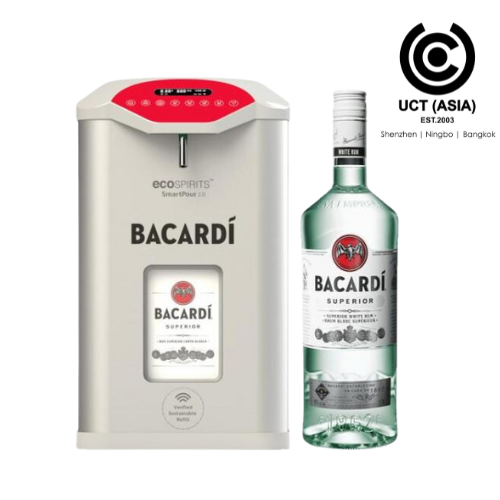 1. Cost Effectiveness
Every brand proprietor wants to hit the jackpot by making profits that skyrocket their brands to the cliff. The cost of making new materials exceeds the cost of recycling.
However, let's look at it from this angle: the Ecotote 3.0SC Cruise Edition built by EcoSpirit provides a great avenue for reusability since each EcoTote substitutes approximately four bottles of Bacardi Superior Rum, and each one of them can be scoured, refilled and restocked roughly about 100 times, it then means that not so much money would be needed in the manufacturing process and this would ultimately lead to the conservation of resources and the indirect increase in profit.
2. Sustainability
Clients would not want to invest their money in things that harm and threaten their health in the long run. A good number of clients are die-hard fans of eco-friendly products. Sustainability attracts new customers, especially if you market it as a selling point for your customers. By letting them know the efforts you put into your brand via various contents and scopes, it is sure that your customers would appreciate your uniqueness and special treats.
One of the most crucial things to put as a priority while trying to identify the best promotional strategy for your brand is sustainability. Sustainability puts a smile on your face, customers, and the world.
3. Improved Reputation and Value
Customers would love a repeat purchase if your product gives them the maximum comfort and satisfaction they envisage. Recyclable bottle packaging does a lot of things to your brand. For example, they are not only compact and petite, they are also sustainable for use, knowing fully well that the bottles can be recycled and, if possible, be used at home for aesthetics.
Final Note,
We found out that the liquor industry and breweries contribute to the bulk of waste produced on the streets all over the world, and this, inversely, is a menace to society as it poses a threat to the health and social well-being of the environment.
In your next promotional strategy, one true question you should ask yourself before starting is, "Is this sustainable?".
Let's Help You At UCT(Asia),
In our organization, you dream, and we create. Thinking of the best way to go all green, perhaps reciprocate the beautiful collaboration of Bacardi Rum and EcoSpirits? Here we are to brighten your mood with our authentic innovations.
From Recycling bottle packaging, Bottle glorifiers, and Promotional gifts, you can never get enough of us.
Contact us today at UCT (ASIA)!