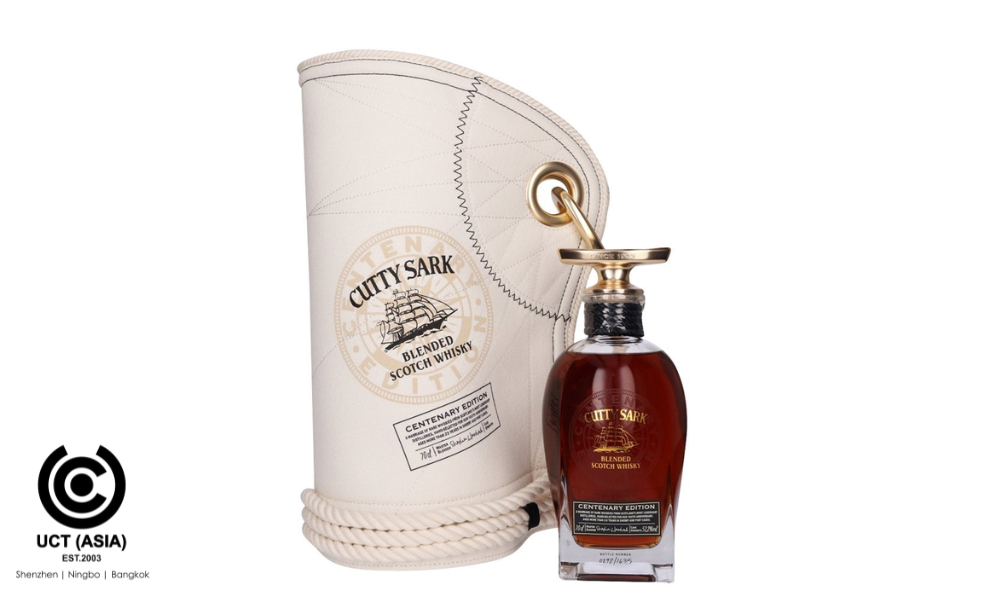 Hey there! If you're on the quest for innovative marketing success, come aboard as we sail through the captivating world of Cutty Sark whisky's maritime-themed gift box.
You see, in the world of marketing, it's all about making waves and leaving a lasting mark. And Cutty Sark has mastered this art with a limited-edition creation that has customers in London and beyond admirably raising their glasses.
More On Cutty Sark's Promotional Gift Box
Cutty Sark is a brand that understands the importance of promotional products. To celebrate its centenary, Cutty Sark launched a limited-edition Cutty Sark Centenary Edition blended whisky in a maritime-themed gift box.
The gift box is designed to look like a mainsail, with white rope and golden eyelets. The bottle itself is topped by a golden stopper in the shape of a ship's cleat.
The Cutty Sark Centenary Edition gift box is a beautiful and unique promotional product that is sure to be appreciated by Cutty Sark customers. It is a high-quality item that reflects well on the brand and its values.
3 Ways Cutty Sark Gains Customer Admiration with This Gift Box
1. Captivating Storytelling
The maritime-themed gift box for Cutty Sark whisky is more than just a package. It is a captivating story in itself, transporting customers to the age of legendary tea clippers and high-sea adventures. It takes customers back in time to the age of sailing ships and high-sea adventures. This creates a special feeling between the customer and the brand.
When customers open the gift box, they can imagine themselves sailing the high seas and exploring new lands. This emotional connection makes the whisky more than just a drink.
2. Engaging Collectability
Collectible items are more than just items; they are cherished memories. Cutty Sark has turned its gift box into a collector's dream. It's not just about whisky; it's about owning a piece of maritime history.
The gift box is beautifully designed and features a variety of maritime elements, such as a compass, a ship's wheel, and a rope border. It also includes a bottle of Cutty Sark whisky, making it the perfect gift for any whisky lover.
3. Exclusivity and Limited Supply
Scarcity doesn't just attract new customers; it's a powerful tool for retaining existing ones. Customers love the allure of exclusivity. With only 1,435 numbered bottles available, Cutty Sark has tapped into the scarcity principle. It creates a sense of privilege for those who acquire it.
In Conclusion
Cutty Sark has created a promotional gift box that is both beautiful and effective. It captures the essence of the brand and the heart of its customers. It is setting a new standard for promotional products; a reminder that every detail matters in the world of marketing.
So, as you explore the world of luxury branding and promotional products, take a cue from Cutty Sark's success and create your own winning strategy.
Need Help With Creating Your Own Strategy? Let UCT (Asia) Help you!
At UCT (Asia) we understand that every brand is unique. That's why we offer a wide range of custom promotional products to help you stand out from the competition and create a lasting impression on your customers.
Our team of experts can help you design and produce promotional products that are tailored to your specific needs and budget. We offer a wide range of materials and finishes to choose from, so you can create products that perfectly reflect your brand's image.
Come, let us help you elevate your brand. Contact us today!