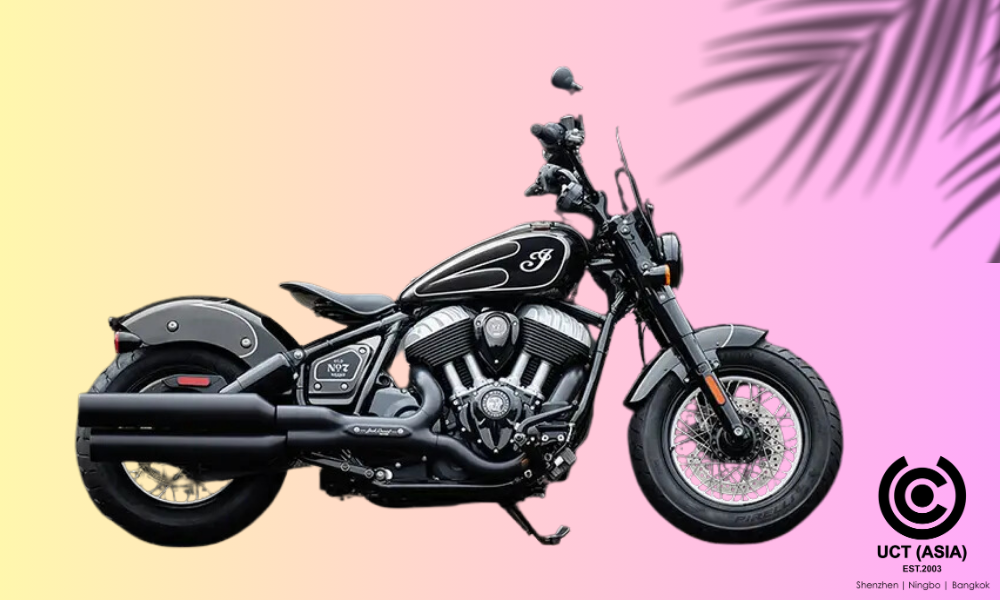 Did you know?
UCT (ASIA) is always on the lookout for captivating, innovative, and effective promotional concepts that can help brands connect with their target audiences.
One such concept that recently caught our eye is the Limited Edition Indian Chief Bobber Dark Horse motorcycle by Jack Daniel's. This Limited-edition bike is a collaboration between Jack Daniel's and Indian Motorcycle, and it's sure to turn heads wherever it goes.
Want to know more about the promotional motorcycle and how it commands massive attention? Come with me!
In an extraordinary collaboration between Indian Motorcycle and Jack Daniel's, The limited-edition Indian Chief Bobber Dark Horse was unveiled during Bike Week.
This exclusive bike, with only 177 units available globally, is a homage to Jack Daniel's legendary Old No. 7 Tennesse Whisky. Real Jack Daniel's whisky was mixed into the bike's paint for the first time, making it an iconic representation of American heritage and craftsmanship.
The motorcycle features Jack Daniel's branding and signature on the front and rear fenders and solo seat for ultimate exclusivity. It's truly an exceptional marketing concept!
Ways This Promotional Concept Compel Customers' Attention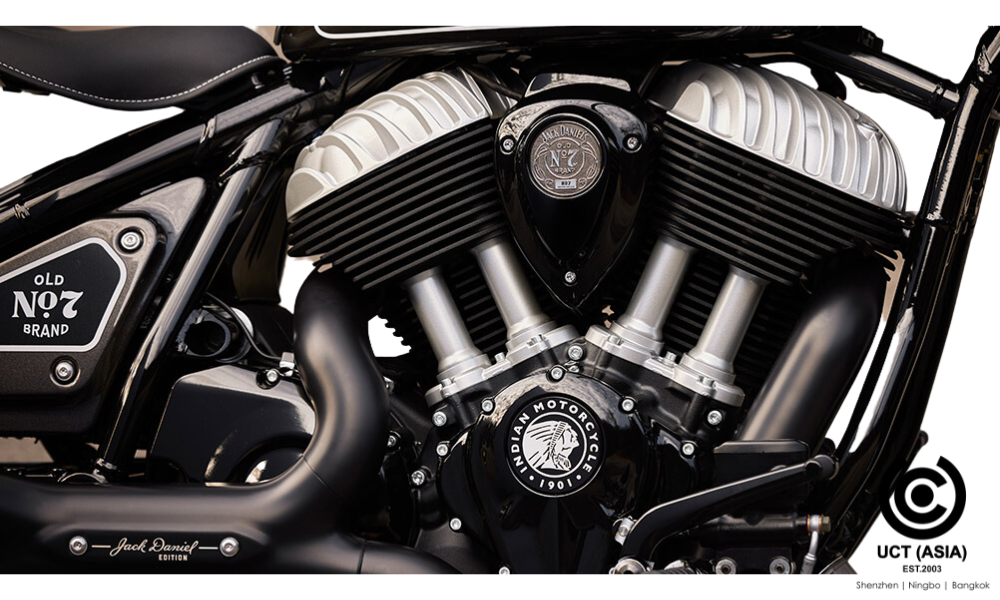 1. Limited Units for Exclusivity
A limited-edition strategy is a great way to attract customers, especially when the product is high-quality. They create a sense of exclusivity and scarcity, which can drive demand and increase sales.
By limiting the production to only 177 units globally, Jack Daniel's and Indian Motorcycle created a sense of exclusivity and scarcity. This scarcity sparks curiosity and urgency among enthusiasts, compelling them to take action before missing out on this special product.
2. Cutting-Edge Features
Jack Daniel's Indian Chief Bobber Dark Horse seamlessly blends the rich heritage of Jack Daniel's with the latest in motorcycle technology. The bike, powered by a Thunderstroke 166 engine, features cutting-edge technology like adaptive LED headlights, three ride modes, and a touchscreen with Bluetooth connectivity.
It also has white center rims, a solo-saddle seat, and a tinted Klock Werks flared detector, amongst other high-performance features. These features make this bike irresistible to riders who are lovers of classic aesthetics and modern technology.
3. Iconic Brand Partnership
Iconic brand partnerships appeal to customers because it's a combination of two powerful entities, creating a unique and compelling offer. It's a union of reputation that strengthens each brand's influence, credibility, and customer base.
The Jack Daniel's and Indian Motorcycle partnership was successful because it was unique and unexpected. It's a collaboration that generated a lot of attention from fans of both brands.
Conclusion
Jack Daniel's Limited Edition Indian Chief Bobber Dark Horse isn't just a motorcycle; it's a captivating blend of craftsmanship and rich heritage. With paint made with real Jack Daniel's whisky and exclusive design elements, it stands out as a symbol of authenticity.
Contact UCT (ASIA)
UCT (ASIA) is committed to sourcing different effective promotional products. We also help manufacture custom packaging and high-quality point-of-sales displays.
Our team of expert product designers will ensure that your expectations are expertly met. We give nothing but the best!
Contact us immediately to get started!