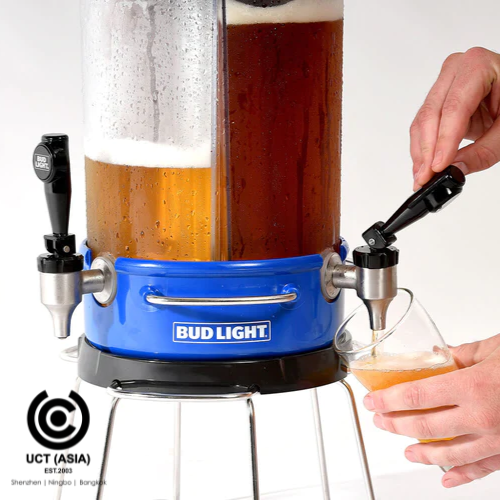 As of 2017, there were already over 19000 breweries in the world. That's a staggering stat! You can only imagine how many more have been added to that list since then. This simply shows how scaringly fierce the competition is, and it doesn't look to be dwindling soon.

So it's important for you as a beer brand to find new and creative ways to stand out from the competition because frankly, that's the only way to stand out and of course, take your sales to greater heights.

So what steps should I take, you ask? Well, you have to start investing more in your marketing tools just like Bud Light. In this post, we'll look at Bud Light's newest product innovation — the Team Keg.
What Do We Love About This Product?
We recently saw this innovative product designed by Bud Light and we instantly loved what we saw. The special keg is designed with 3 chambers that allow you to try different beers or mix them with ciders. And with the beer taps, you can effortlessly pour your drinks.

That's not all: it is customised to keep your beer cold with a special ice core and helps cut down on the wait time at the bar. To cap it off, we gathered several positive comments on how this special Team Keg makes it more exciting and engaging.
Ways You Can Unleash Your Sales With This Custom-Made Team Keg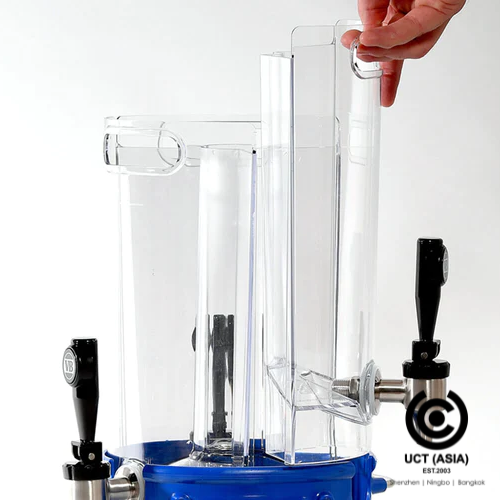 Are you ready to unleash your sales? Here are 3 powerful ways this custom-made Team Keg can help you:
1. Dare To Stand Out!
The sky is indeed big enough for every bird to fly, however, some birds fly way higher than others. Don't you want to be such a bird? With the custom-made team keg, you can gain a competitive edge. The keg with all its features and designs catches attention easily, add that to your brand's logo or brand message customised on it and you get staring eyes and piqued curiosity. Want to ignite a conversation and spark interest in your brand, then this team keg is your go-to tool!
2. Offer Unforgettable Experiences
When people gather to drink, they're hopeful of having an fantastic time which will grow to become sweet memories they'd not want to forget in a hurry. As a brand, have you ever thought of tapping into this opportunity and giving consumers a memorable experience with this custom-made team keg? You can hold events where this unique beer keg becomes the main attraction. This will mean great sales and also more exposure for your brand as more people will leave with an excellent image of your brand in their minds.
3. Leverage The Gift-With-Purchase Strategy
One of the most beneficial marketing strategies you can leverage to unleash your sales is by offering consumers this custom-made team keg as a Gift with Purchase. Like every quality GWP product, customers will be compelled to purchase your product just to get their hands on the remarkable team keg. This way, the customer leaves happy and you go home happy, too.
In the end
Creativity and uniqueness are crucial if you want to drive your sales up, and this custom team keg is the perfect tool to help you!

Are you ready to take your business to the next level of success? Then, let us at UCT (ASIA) help you! Let us help you manufacture, design, customise, and promote your products through our expert hands and brilliant minds!

Talk to us now to get started!