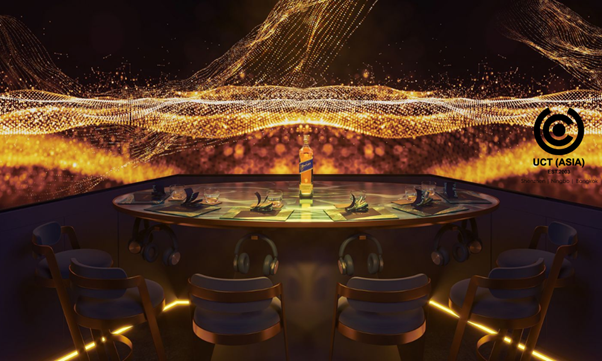 A popular saying goes this way, "people will forget what you said or did, but they'll never forget how you made them feel."
This is quite interesting because it holds a simple, yet important lesson for us. Applying it to marketing, you can deduce that it goes against simply telling people why you think your product is better than others.
Yes, it's easy to tell people about all the nice qualities and benefits of your product; however, when compared to making them experience it themselves, it's not very effective.
So what do you do? Simple, use experiential marketing. By creating a fun event or experience for customers to take part in, you can leave them with a feeling they'd hold on to for a long time.
Johnnie Walker appears to have adopted this unique marketing strategy with their recent multi-sensory event.
Let's find out more, shall we?
Johnnie Walker Blue Label Multi-Sensory Experience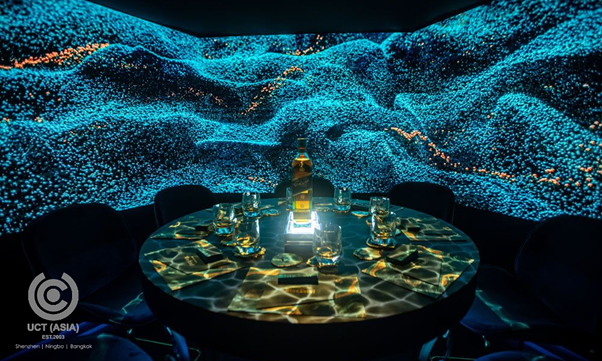 To promote its limited-edition Johnnie Walker Blue Label, the world's leading Scotch Whisky brand hosted an experiential pop-up at the Mandala Club in Singapore.
With a $50 limited ticket, customers can gain access to the event where they also get two drams of Johnnie Walker Blue Label whisky and some Johnnie Walker Blue Label-inspired snacks.
As we see it, this experiential event was a success for two main reasons. First, it perfectly showcased Johnnie Walker products, and even more importantly, it left everyone who participated with a memorable experience.
It was fun listening to mesmerising sounds, and exploring the extraordinary layers of flavour in Johnnie Walker Blue Label, all before even having a taste of the whiskey.
Johnnie Walker seems to have made it a tradition to create incredible experiences around their products with this Game Of Thrones Themed display also in Singapore a great example.
3 Keys To A Memorable Experiential Marketing Experience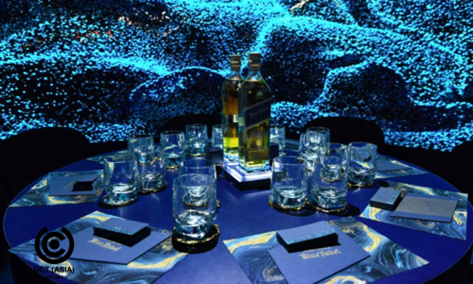 Without a doubt, organising this event cost Johnnie Walker an arm and a leg. However, you don't need a huge budget to implement this strategy. Therefore, here are 3 key lessons you should consider if you want to develop your own event.
Be Creative
In the absence of a huge budget, your main focus should be on being creative.
If you want to create a special experiential marketing experience, you need to bring your A-game and make it an incredible and interesting event. Mind you, the more creative you are, the lesser impact your lack of budget will have on it.
Don't Tell, Engage Them
Remember, people don't forget how you make them feel. So, ensure your event is engaging, filled with activities that participants can join in. This allows them to experience the brand.
For this event, Johnnie Walker engaged attendees with an engraving service booth where customers can engrave their choice of characters on the bottle of whisky they bought.
Relevant
Finally, ensure that your experience is relevant to your product and brand. And also desirable to your customers.
The activities you use must be something that points back to the brand and makes the experience memorable.
How Can UCT (ASIA) Help?
However you decide to organise your experiential marketing strategy, you'll need a partner to help you create an outstanding experience. Make your work easier by partnering with us at UCT (ASIA).
We're well-versed in the current trends in the event industry and offer creative and exciting ideas. And guess what? It's budget-friendly.
To know more about how we can help you impress your customers for your next event, Contact us.