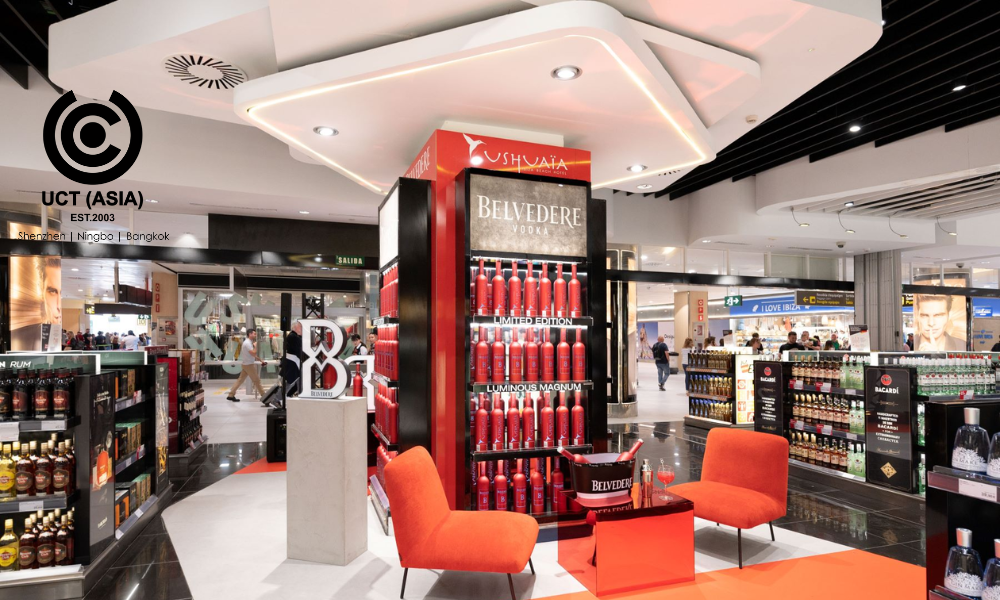 Travelling via air comes with so much rouse and excitement. The comfort, dignity, space, safety and everything in between gives air transport prestige over other transportation routes.

Industries, especially liquor brands, are major contributors to this refined life. Belvedere's exclusive collaboration with Ushuaïa's, a renowned Ibiza's top-on-the-list outdoor club and also the most popular and outstanding stage on the legendary Spanish party island, has ascertained this fact.

This limited edition brought to us by Belvedere Ushuaïa collaboration is one with unlimited and endless surprises – a DJ set spot for a resounding gyration and Instagrammable Red Color Bloc – all Dufry activations. Aside from these, a QR code also allows for an after-party fun fare while travellers are on air or even at their destinations.
How Belvedere Ushuaïa Limited Edition Bottle Threw the Market in Ecstasy!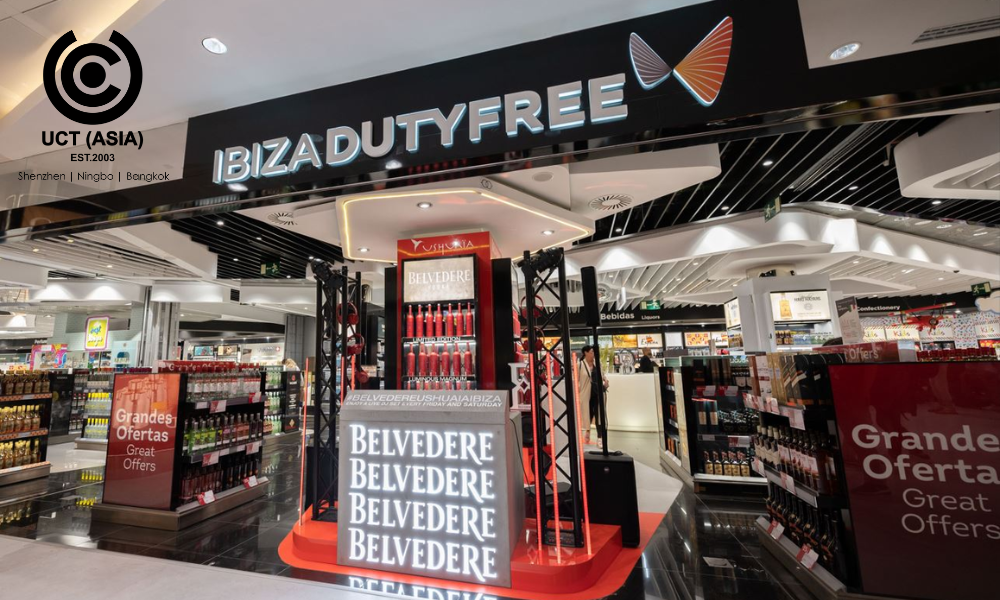 1. Brand Promotion
What more is as beautiful, spectacular and alluring as creating a fun fare environment that your customers can pride on? Promoting one's brand in the best way possible can attract and give you the buzz you need. The craftsmanship adopted in producing the Belvedere Ushuaïa bottle is such that the experience can not be gotten anywhere else.
The red cocktail bottle spices up every travelling moment. It gives customers an unforgettable feeling and experience and makes every bit of their adventure memorable.
2. A Luxurious Experience
"We are pleased to partner with the Moët Hennessy Travel Retail team to bring the Ushuaïa Limited Edition bottle and its supporting activation to our duty-free store in Ibiza Airport. This unique and exclusive bottle is a testament to our commitment to offering our customers an exceptional shopping experience with premium products that capture the essence of the destination…" This was a comment from David de Miguel, Global Liquor Category Management Head at Dufry.
This comment shows the sacrifices that have been made to make this limited edition and proof of the reap that comes from the sow.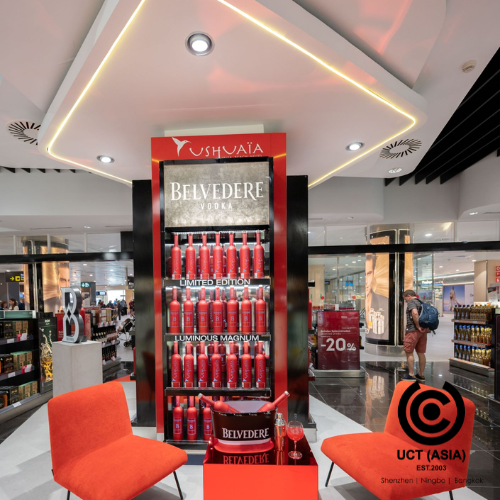 3. An Edge Above Competitors
In all the nooks and crannies of the liquor industry exist unbending competitors who strive beyond all odds to be known. The competing force is so high that it can push any brand that doesn't know its onions off balance. As for Belvedere Ushuaïa, they have hitched their customers with the best strategy such that the competing forces of the market cannot undermine their success.
4. Retained Customers
Waiting at the airport terminal can sometimes be boring. Taking some treats at the airport can be the only remedy for boredom. If a party is tasted once, there are high chances that it would want to be repeated, and for this duo collaboration at Ibiza, customers would more likely purchase Belvedere products the next time they are at the airport.

Remember the taste before service? Yes, sipping this luxury drink while on the verge of purchase can improve customers' purchasing decisions. Sure, with a taste, you would remember to also buy a reservation at home even after purchasing that for your journey!
In Summary
There are about 1001 ways to promote and skyrocket your brand. Take a deep breath out of your regular marketing campaign, exhale, and inhale a fresh breath of transformational marketing ideas in your business!
How Can We Help You?
A titan of the liquor industry and everything in between! Passionate in heart, artistic in nature! We are UCT (ASIA)! The surest plug for all your business headaches. Let's make your business goals a reality today as we unanimously work down the marketing pathway together.

Our aim includes building a 21st-century brand that is deserving and worth modelling for others to follow. Our services include marketing campaigns, advertisements, designing, advising, and mentoring.

Contact us today to get started!