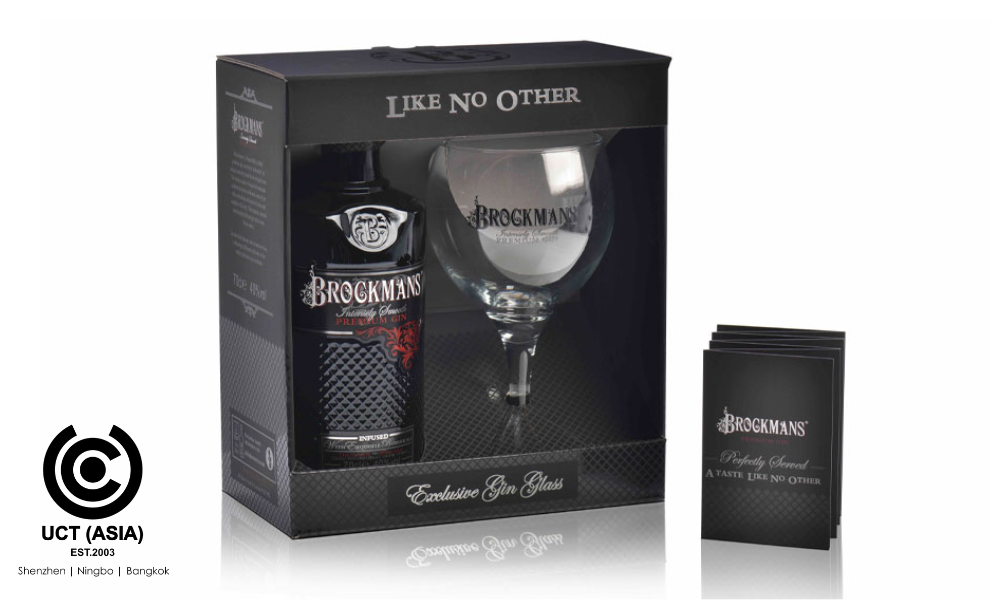 What an intelligent and beautiful idea to celebrate your customers in their very special moments! Of course, the result leads to a drastic improvement in branding. Most brands are mainly winter driven, that is, most brands promote their products during the conventional yuletide periods of Christmas and New Year. So what happens to the vernal spring, summer or perhaps autumn season?

Sure you can tell why we keep rooting for Brockman anywhere, anytime! Brockman Gin has chosen not to dance to the tune of the general forces of the market but to dance to a perfectly unique tune that is solitary, albeit, impressive.
What's Inside This Gift Pack?
Brockman Gin releases a luxurious spring gift pack which is a perfect present for gin enthusiasts. The gift pack consists of a 750ml of Brockmans Gin, a Brockman's cocktail recipe booklet and a striking Spanish-style Copa Glass, definitely, an excellent goblet to relish delicious Brockmans Gin cocktails.
Lessons to Learn from Brockman Gin Excellent Campaign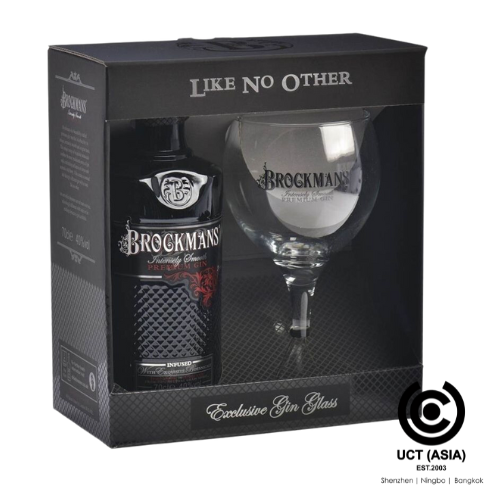 1. Practicality
Using products like glass cups, tumblers or any cup material as part of a promotional gift for the liquor industry may be the best option for promoting your brand. It conveys the information instantly- customers relish their drink with ease. Are you trying to give your customers a promotional item? Then, ensure you add at least a cup to it.

Although other things may be found in the gift pack, a cup is an indispensable value in a gift pack precisely for any liquor brand.
2. Brand Awareness and Recall
A sip of Brockmans Gin in this Spanish-style Copa glass is inevitably an amazing experience for anyone. When customers drink from a branded gift cup from their brand, it tastes so different and unapologetically delectable, consequently, this can aid brand awareness and recall. Visuals play a major role in recalling events and things. Since glass cups are common household materials used and seen almost every day, we posit that this would promote brand awareness and even more a return purchase.
3. Brand Promotion
Having to celebrate Father's and Mother's Day most spectacularly can be all memorable. Imagine your customers getting to know that the promo gift pack given to them is to commemorate the day!

Brand promotion majorly comes from customer satisfaction with one's services.

If customers assume that they enjoy your services, there is a high tendency that they would paint your brand well in public and as you know, new customers are most times gotten based on referrals- having customers taste your services and brand qualities, they would preach to prospective buyers to patronize your brand.
In Conclusion
There are so many brands out there that offer similar services as yours but be sure that the only thing that makes more sense to clients is, a brand that can make a difference, that can attune their heart.
How Can We Help You?
We know you want to be that brand that makes a difference, that sets the pace for others to follow, that blockbuster, that trailblazer! However, you might be wondering how to ace this! Relax and watch UCT (ASIA) actualize your dreams.

Our services are top-notch and sure to pique your interest. We can help you boost the confidence you need to stand up high amidst your counterparts. Our services include custom branding, packaging, designing, marketing ideas, in-store gifts with purchase and more.

Contact us today to get started!