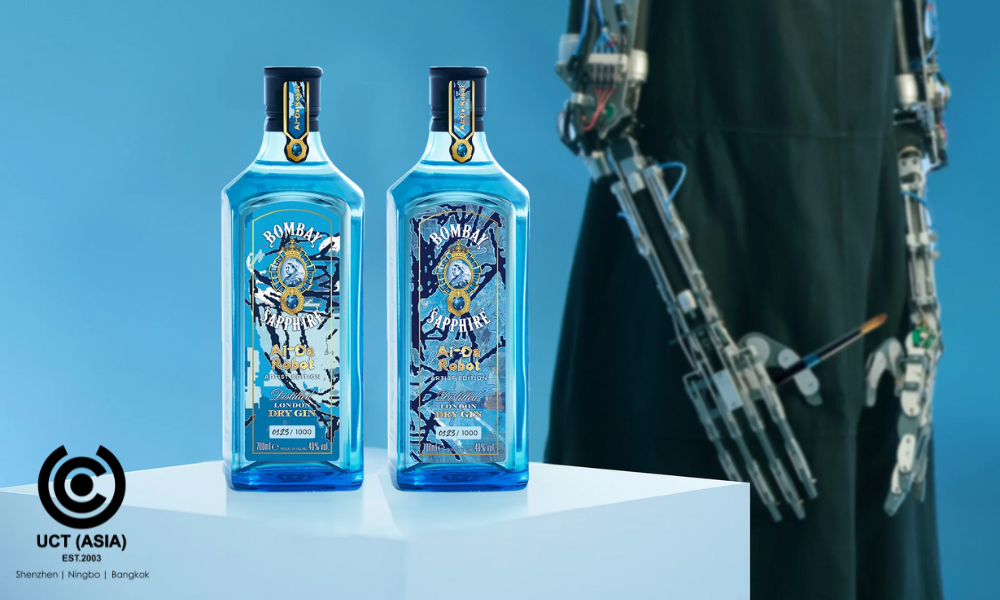 Are you looking for the perfect strategy to get massive marketing results and take your brand to a higher level? Then, Bombay Sapphire's AI art extravaganza is the perfect blueprint! The gin brand's "Saw This Made This" campaign is a brilliant fusion of creativity and artificial intelligence. Want to know more about it? Let's go!
In collaboration with Australian creative visionary Baz Luhrmann, Bombay Sapphire organized this extraordinary artistic installation experience, encouraging consumers to discover the creative inspiration around them.
The process will see hundreds of submissions featuring before-and-after "Saw This, Made This" pictures and videos shared via social media, which will then be translated into art, and the culmination will be celebrated in a growing online gallery as well as London's prestigious Design Museum.
There's no doubt this is an extraordinary innovation. But how does it really help Bombay Sapphire achieve massive marketing results? Let's find out.
4 Reasons Why This AI Art Installation Experience Achieves Massive Marketing Results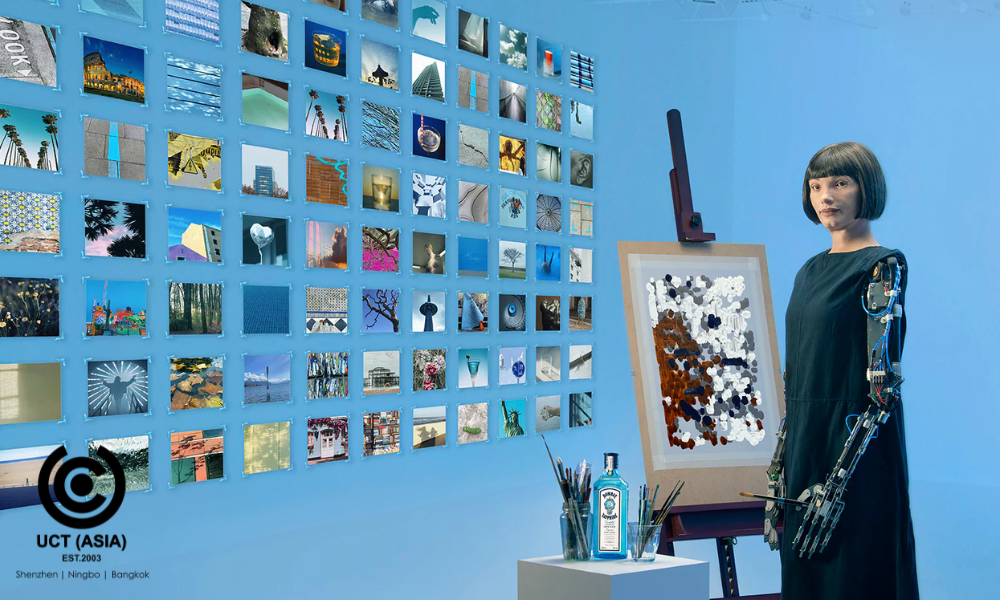 1. Engagement and Participation
Bombay Sapphire's AI art experiential marketing is a powerful and effective strategy to capture the attention of your target audience. Unlike traditional marketing, this method primarily involves active engagement and participation from the consumers. This heightened engagement allows consumers to experience the brand for themselves, establishing a real connection and leading to consumer loyalty.
Also, since people are more likely to remember and share their positive experiences, this strategy will lead to increased brand recognition and positive word-of-mouth recommendations.
2. Cutting-Edge Innovation
The Bombay Sapphire AI art extravaganza is a bold leap into the future of marketing, showcasing the brand's commitment to staying at the forefront of technological advancements. Bombay Sapphire asserts itself as an industry leader by integrating AI-powered robotic artistry into its campaign, setting new standards for creative marketing strategies.
Furthermore, tech enthusiasts are a significant target audience in an era where technology plays an ever-expanding role in our lives. By embracing AI in its marketing strategy, the gin brand appeals directly to this audience, creating a fan base that resonates with its vision and innovation.
3. Inclusivity
One of the most profound aspects of the Bombay Sapphire AI art experience is its commitment to making art accessible to a broader audience by offering AI-generated artwork as a free, limited-edition digital download.
4. Amplified Social Media Presence
Initiating a campaign with a unique hashtag (#SawThisMadeThis) plays a pivotal role in expanding Bombay Sapphire's social media presence. This campaign not only engages existing customers but also draws in new ones who are intrigued by the concept.
Also, the hashtag can serve as a measurable metric for tracking the campaign's success.
In Summary,
Bombay Sapphire's AI art extravaganza is a profound marketing strategy because it encourages active engagement and inclusivity, leverages innovation, and expands the brand's digital footprint–all contributing to achieving massive marketing results.
How Can We Help You?
At UCT (ASIA), our mission is to transform your imagination into reality. Just like Bombay Sapphire, we're dedicated to creativity and growth.
We specialize in creative product manufacture, innovative designs, and cutting-edge promotional strategies.
Connect with us today to get started!