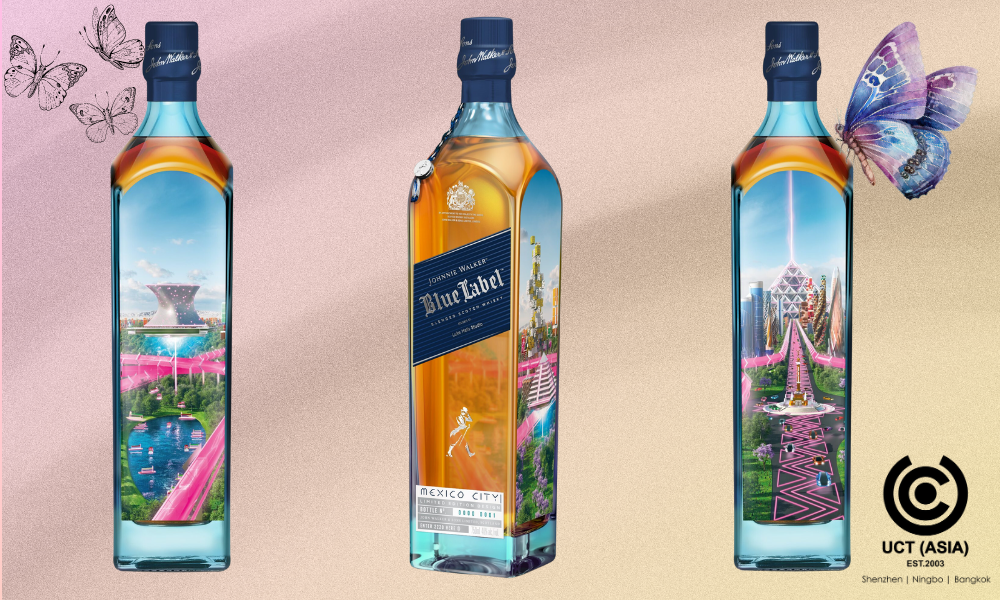 If you love whiskey and are crazy about art, then stick around because we're about to journey into the creative world of Johnnie Walker, where art is fused perfectly with whiskey.
Truly, Johnnie Walker has unrivaled its captivating bottle designs and concepts. This time, the renowned whiskey brand came up with limited edition bottle designs that not only tell a story but also captivate the eyes and the taste buds of consumers lucky to get their hands on one.
You might wonder why these Johnnie Walker designs hold such a special place with us. Well, it's all about the unprecedented concept of combining brilliant art with the excellence of the iconic whiskey. With the skill that digital artist Luke Halls expertly did, the whiskey brand takes you on a journey imagining what some of the world's iconic cities will look like in 200 years.
So, when you hold a bottle of Johnnie Walker, it's not just whiskey but also an excellent piece of art and excellence.
Why Do We Love This Johnnie Walker's Whiskey Bottle Design?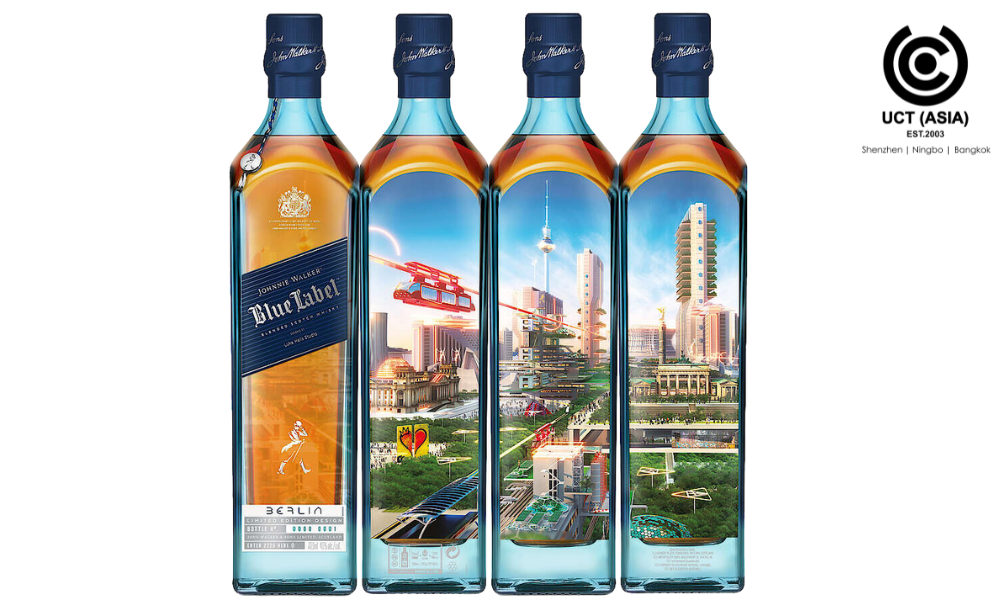 We can not overemphasize the captivating features of this bottle design; however, below are four reasons why we love this robust bottle design.
1. Sales and More Sales
Picture this scenario: a customer walks into the supermarket to buy a bottle of whiskey. But as he will soon find out, there are so many whiskey options on the shelf. Add that to the fact that he doesn't have any particular whiskey in mind and has to get just one.
Now, which is the most likely to go for?
It will be the one with the most eye-catching packaging or design. Don't you think so, too?
Well, this plays out almost every day in supermarkets worldwide. To win customers, catch attention with just a glance, and boost your sales, you must take your bottle designs seriously.
2. Aesthetic Design
The exterior look of your product and packaging serves as the initial point of contact with potential customers. It creates the first impression, impacting the customer's perception of your product.
By integrating the powerful elements of aesthetic art in their designs, Johnnie Walker's limited edition bottles embrace the importance of powerful artistry to intrigue and engage customers.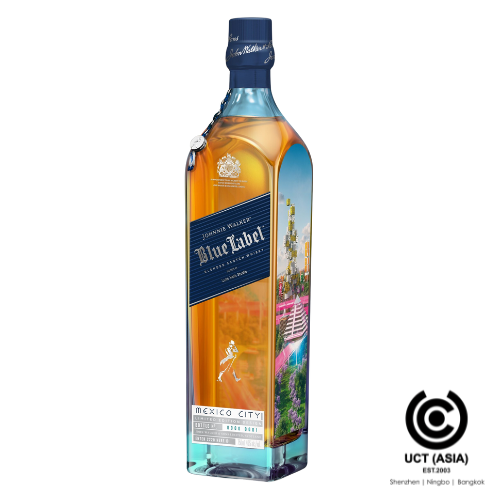 3. Enhances Customer Connection
When art is infused into your design as beautifully as this, your product easily resonates with the customers and makes them feel a special connection with the brand. And when this connection is established, they're more likely to patronize your brand repeatedly.
4. Drives Collectibility
Imagine a super toy that everyone wants because it's special and unique. Johnnie Walker's bottle design is like that toy. It's so amazing that whiskey lovers would like to collect it like a treasure, keep it, and even show it off.
So when your product designs are eye-catching like this, it leads to increased demand and a sense of exclusivity and entices customers to purchase the product.
To Wrap Up,
Do you want to create a design that would grab attention instantly? Then, this design is the perfect blueprint.
How Can We Help You?
Your job is to imagine; ours is to bring your imagination to life. At UCT (ASIA), all we care about is how to help you grow your brand.
We are experts in product creation, design, and promotional strategies and concepts.
Contact us today to get started!