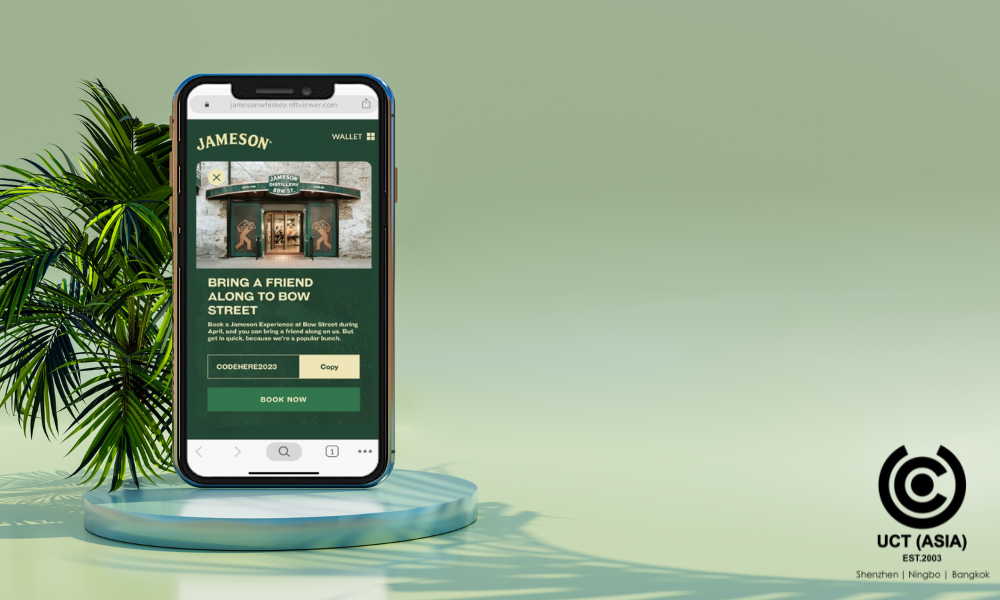 When embarking on a new project, it's important to consider the potential risks involved. Conducting a pilot study is a crucial step in this process, as it allows you to test the feasibility of your idea and make informed decisions about whether to proceed or not. By providing valuable insights into the viability of your plan, a pilot study can serve as a valuable tool for any business.
If you're unsure about conducting a pilot study or integrating new technology into your business, don't worry – we have a solution for you!
Jameson's Blockchain Technology Integrated Travel Wallet in Dublin is an innovative and effective strategy that can help take your marketing campaign to the next level. With its user-friendly interface and cutting-edge features, this tool will impress you and your customers.
Unique Features of This Promotional Strategy!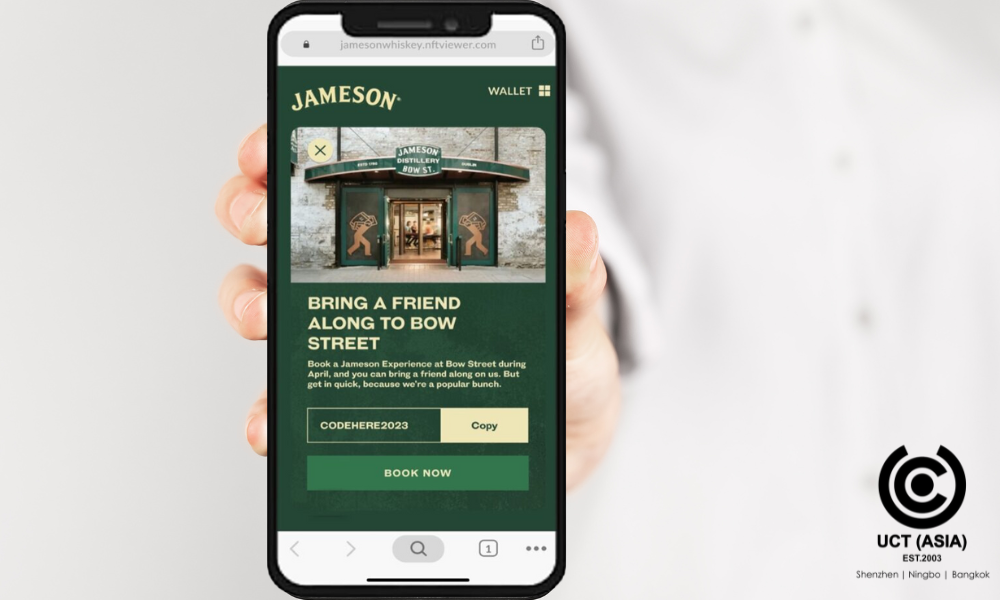 Some words are specially reserved for some things, which is the place of uniqueness for Jamesons'. Jameson has ridiculed the challenges of the perfectly competitive market with its outstanding marketing campaign.
Jameson's Irish Whiskey has danced to a different tune of music with its integrated travel wallet and blockchain technology- an outstanding and astonishing campaign.
The wallet includes;
-A collectible virtual token for shopping in the Jameson Tastehouse boutique
-Jameson Bow St Distillery Offer to hang out with a friend
– Click and Collect the offer to surf the duty-free website for a bottle at the airport
– A Free Tastings to earn you many gulps of your best whiskey match via a quiz
See the 3 Ultimate Secrets to Unravel from This Promotional Strategy!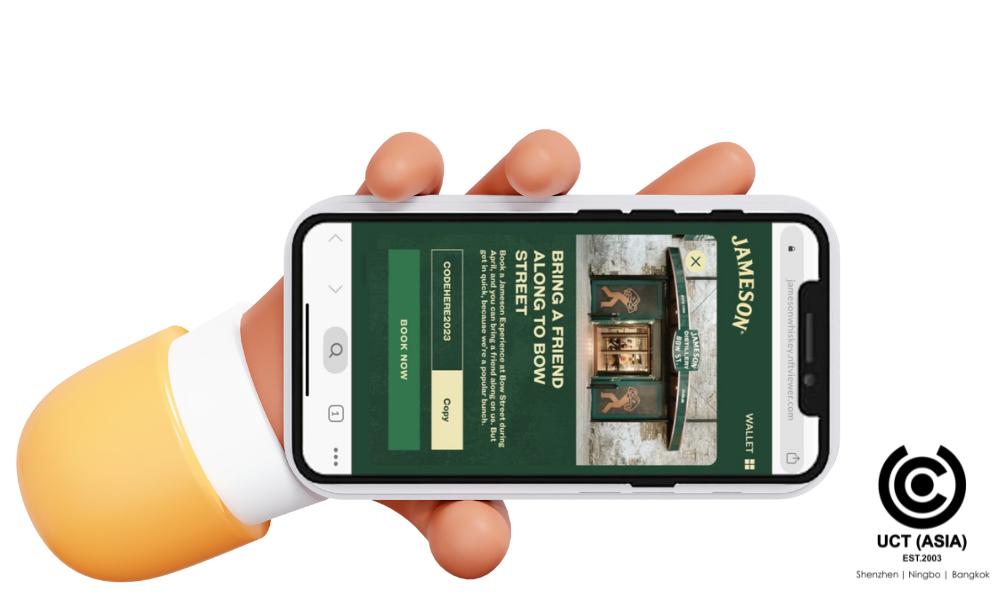 We discovered numerous valuable lessons from this campaign. Allow us to share three that stood out to us as particularly beneficial.
1. Feasibility Study
It is easy to map out a plan or think of a marketing campaign, but it's not so easy to know the aftermath of our plans, even though we envisage the best to come out of our plans. However, the major question is, what if you invest a lot in a business that does not come out as planned? Here is why a pilot study is so necessary in any business plan.
A pilot study helps conserve resources so you do not have to invest in a loss. A pilot study allows brand owners to understand the needs and wants of customers and prospects. As for Jameson Whisky, it allowed them to delve into the unpredictable world of travelers.
2. Cost Effective
Nothing piques customers' interest like a promotional strategy with lots of benefits. Jameson's has virtually made their marketing campaign a charm of attraction. Practically, no one comes across this campaign without being mesmerized.
From leveraging ingenious NFT technology and digital blockchains to convert online to offline transactions, free tastings, collectible virtual tokens, Click and Collect, and many more benefits, Jameson can never go unnoticed amidst the crowd!
3. Fabulous Collaboration
Do you think Jameson was able to achieve so much independently? No, it was a joint effort, a squad with unlimited anchorage. Jameson Irish Whiskey collaborated with the ever-dynamic traveling retail- Pernod Ricard Global Travel Retail, where it underwent a 3-month exclusive pilot campaign for Jameson. Pernod Ricard GTR is the major brainchild behind Jameson's spotlight.
Finally,
A lot can be learned from this promotional strategy, but one major one is the act of thinking outside the box. The bigger you think, the richer you become!
How Can We Help You?
Our team of passionate business experts is committed to helping both new and established brands achieve growth. With our exceptional services in advertising, entertainment, gift packages, and customization, you can be confident in your choice. Get in touch with us at UCT (ASIA) and discover how we can help you succeed.
Connect with us today!