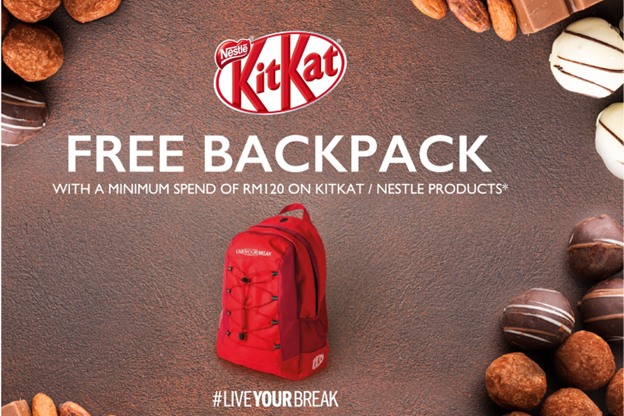 Creamy and delicious are nothing compared to the delectable taste of KitKat's chocolates! From the cocoa beans to the flavour and packaging, the market can't stop drooling over KitKat.
KitKat, a famed chocolate wafer bar from Nestle is stealing the show in the confectionery industry in Dubai with its striking marketing campaigns and strategies. The brand has employed various marketing strategies to captivate and retain customers.
KitKat promotes its brand, not as a main food for survival but as a snack alternative to enjoy during breaks and fun times. This is obvious in their catchword " Have a break, have a KitKat" slogan. This encourages customers to have a treat and vacation from their daily stressful lives as they savour the delicious recipes of KitKat's sumptuous chocolates.
There are so many marketing strategies you can fiddle with for your next marketing campaign. However, not all are suitable for your brand! In this marketing campaign, KitKat is giving out practical promotional backpacks as promotional freebies. Check out how this promotional strategy can boost your brand.
How Does this Phenomenal Edition Backpack Giveaway Work for KitKat?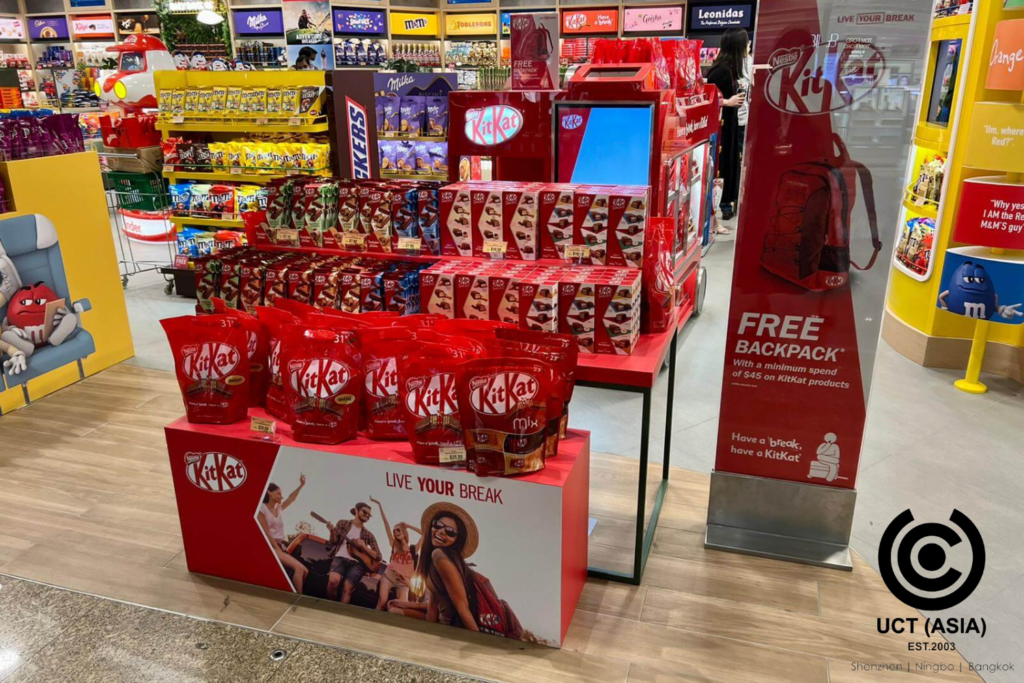 We never give up on our customers as we keep on visiting different groceries and supermarkets for sensational promos used by different brands all over the world. To this effect, our team visited one of the biggest supermarkets in Dubai and our attention was drawn to this phenomenal display of KitKat's backpack sitting right at the most captivating corner of the supermarket.
What's so special about this promotional strategy?
1. Increased Brand Visibility And Awareness
Given the legible prints and the brand's logo sitting right on the backpacks, awareness and brand recall is inevitable whenever products are in use.
Promotional giveaways without customization are like giving out any random product to customers. The brand recall is minimal compared to branded products. KitKat made a wise choice by branding its promotional products for effective recall and visibility of the product.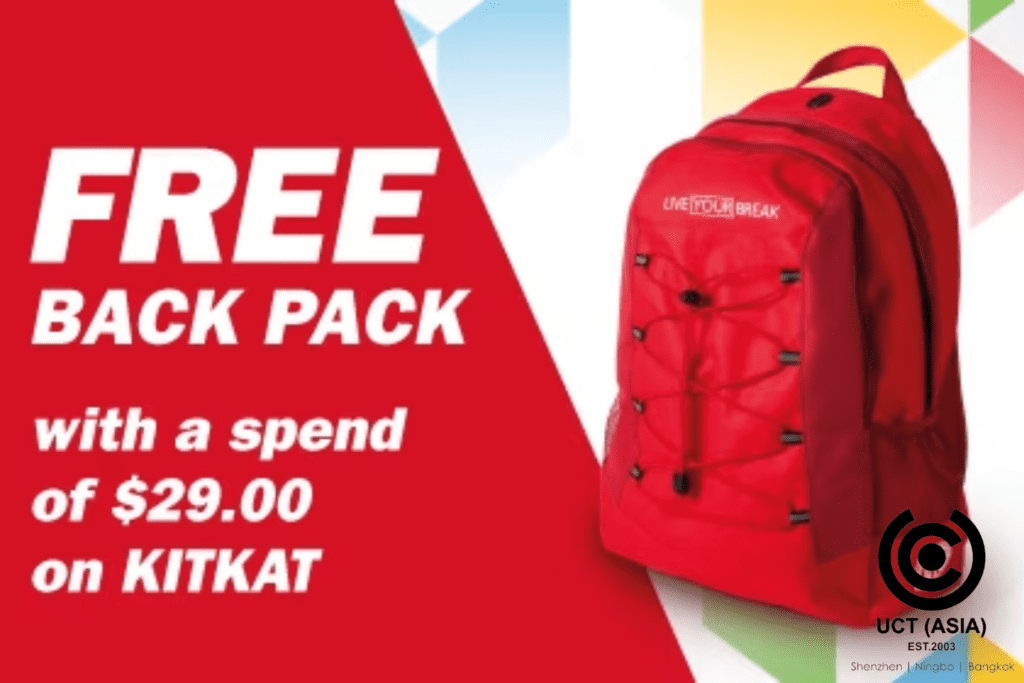 2. Practicality And Usability
Backpacks are practical and valuable items that people use day-to-day, whether it's for the academy, work, or recreation activities. Backpacks are important for protecting our valuables and for easy transit from one place to another.
KitKat played their cards well with this phenomenal edition of backpacks. The backpacks have compartments for keeping special items and of course chocolates are sure to be included, this then means that customers are safe to buy their favourite KitKat chocolates to be relished at break time.
3. Competitive Advantage
Customers are excited whenever a product is purchased with an added freebie. Freebies increase purchasing decisions of customers because shoppers are easily attracted to buying products that would give them an added advantage over others.
As for KitKat, customers would go to any length to rightfully make this sensational backpack theirs.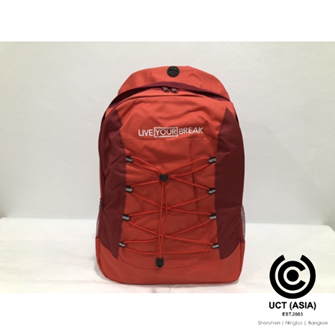 4. Boost Sales
With the rate of inflation in the global economy, good backpacks may be exorbitant to purchase by some customers. As a result, customers resort to buying products whose freebies are complementary to their wants or demands.
KitKats backpacks are not just phenomenal but are durable. The higher the value of a freebie, the greater the influx of patronage. This invariably skyrockets sales for KitKat as so many purchases are made daily.
To Sum It Up,
Everything from your product to freebies should reflect your brand's core values. Freebies should be given from brands' magnanimous hearts and not just from the mere pity of giving. KitKat is truly a superstar in the confectionery industry and its place of reverence is home to nobility. Learn from KitKat's phenomenal promotional strategy and revamp the entire face of your brand.
Let's Help You At UCT (Asia)!
Our core function is to place your brand on the pedestal path of great brands. Given our years of dedication to professionalism, we promise a thorough revamp of your brand with our amiable services like fostering a successful marketing campaign, provision of promotional products like promotional backpacks, cooler jackets, POS FSDU displays, customization of products and many more.
Contact Us Today At UCT (ASIA)!