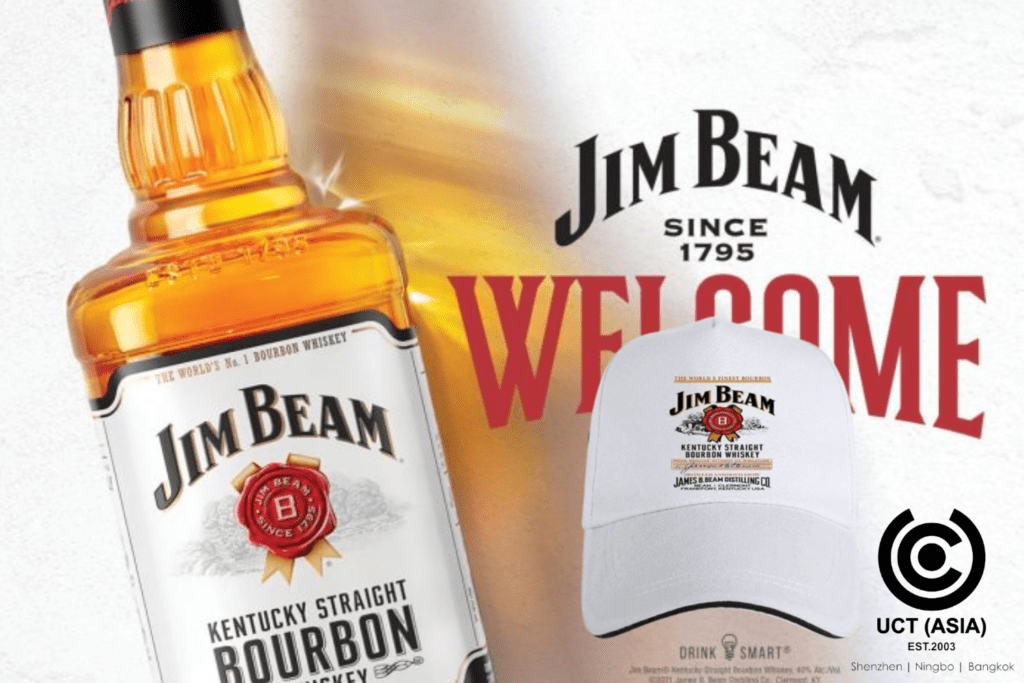 Uniqueness and style are the mantras of every brand that wishes to leverage competitors. The liquor industry remains one of the most prolific and exciting brands to invest in. But the stronghold of competition knocks some newbies out of the way thereby placing them in a state of obscurity and low esteem.
However, Jim Beam is not undermined by the strength of competitors as they smartly ridiculed the forces of competition with their ravishing promotional baseball cap in Brazil! This exclusive custom logo baseball cap is certain to captivate everyone who comes in contact with it, even the competitors.
Here Are The Top 4 Ways Why Jim Beam Remains A World Leading Whisky!1.   The Quintessential And Unique Gift Idea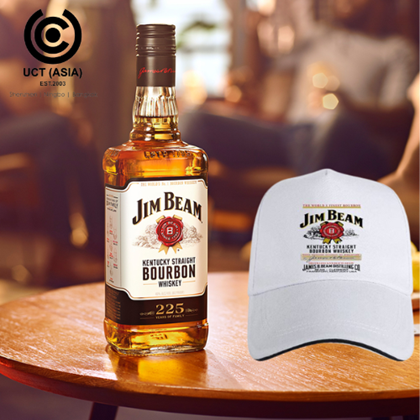 This promotional gift idea is not the regular gifts that come with liquor brands. A custom logo baseball cap is just one of its kind in the liquor industry. Most liquor brands are used to sharing pens, books and other miscellaneous items as promotional products. However, for Jim Beam, it is a different ball game entirely as they refused to dance to the tune of competitors.
Who knows if this unique gift idea from Jim Beam is one of the top secrets to its highly revered fame and prestige? By providing customers with a remarkable and generous gift, Jim Beam is ensuring that its products stand out from its competitors.
2. Cost-Effective Marketing Campaigns
Aside from the uniqueness and aptness of this promotional product, the cost of producing it comes with a huge surprise for our team. As compared to traditional methods, the expenditure that comes with manufacturing and distributing the cap is relatively low thereby giving Jim Beam a cost-effective advantage to promote its products and services.
As a newbie trying to expand your business, be sure to choose promotional items that are unique, exclusive and cost-effective, as this would help you cut costs in all ramifications by helping you save your money for other spheres of your business.
3. Remarkable Customer Experience
The initial customer encounter with your brand determines to a great length how rosy the journey would be. The first impression matters a lot in any transaction or business. It determines if there will be a return purchase next time or not.
Thankfully, Jim Beam etched a lasting imprint on the minds of their customers with the explicit craftsmanship of this special apparel item. It then means that customers can now take home a definite reminder of their time enjoying Jim Beam's premium whiskeys and the hat which features a striking design gives a remarkable impression when worn.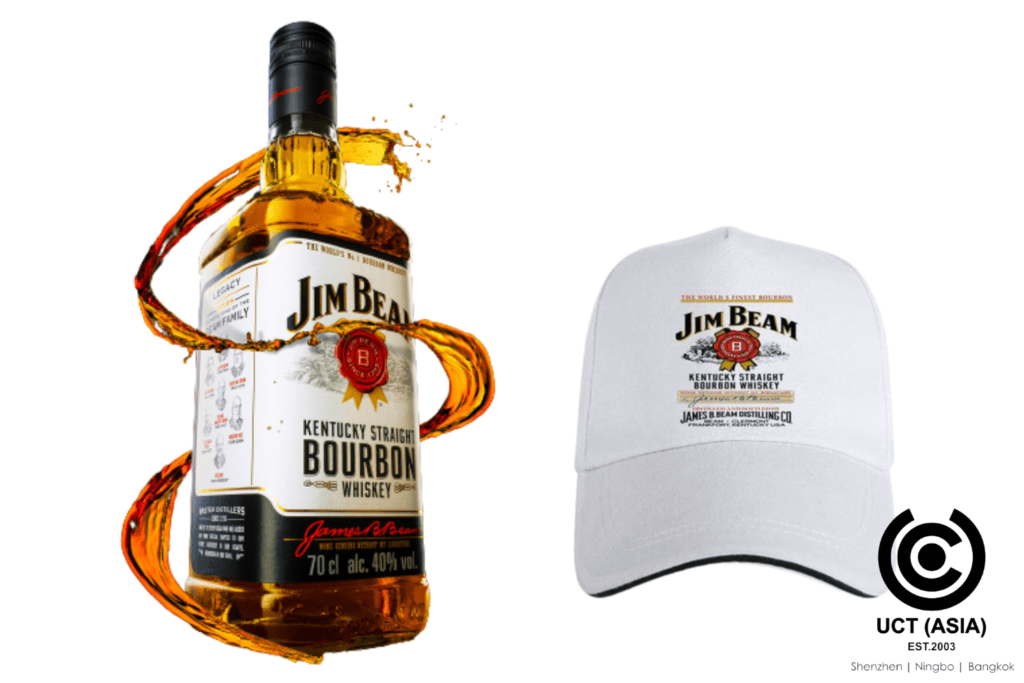 4. Strong Brand Identity
A brand identity encompasses everything that promotes a brand from a strong relationship to brand awareness. By unfailingly providing high-quality products and exceptional customer service, Jim Beam ensures that its brand remains at the forefront of the industry and its customers as a priority.
Unlike other promo items that cannot be worn, the wearing of Jim Beam's cap by its customers allows customers to show their love and loyalty to the brand and also help publicize the brand thereby creating brand awareness.
To Sum It Up,
Jim Beam's custom logo baseball cap has proven to be a great marketing tool used by Jim's to ramp up its sales. This strategy was a permanent game-changing opportunity for Jim Beam in the bourbon industry.
When next you purchase a bottle of Jim Beam's, jump to your opportunity as you grab your custom logo baseball cap!
How Can We Help You?
We are a body of professionals that help brands worldwide build their dream brands. When it comes to marketing and promotions, we are top tiers in this as we give you the helping hand you need to fire up your sales. Create a memorable experience with your customers by hopping on this opportunity.
Our activities are innumerable but are inclusive of producing promotional products like the custom logo baseball cap, eco-friendly merchandise, in-store gifts with purchase etc
Contact us today at UCT (ASIA)!