No business grows in isolation just like no one grows in solitude. Collaboration is a perfect way to unlearn, learn and relearn ways to foster one's business. It brings a plethora of opportunities that are not limited to growth and development. It widens your brand's horizon and exposes your business to different calibers of people.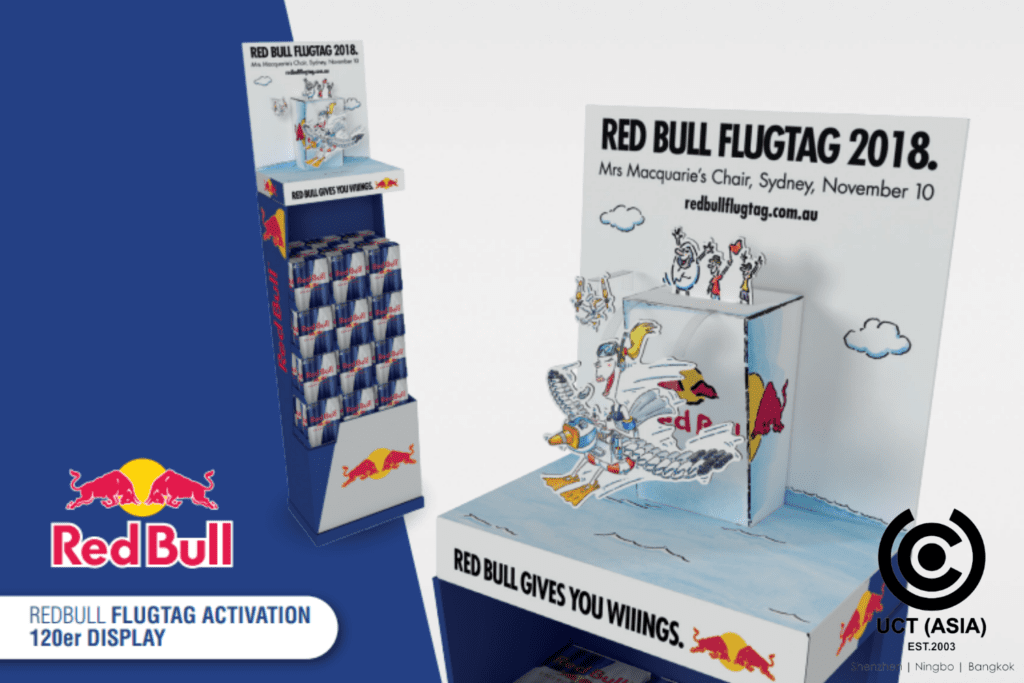 Take a bold step today to learn ways to promote your brand as we bring to you one of the most outstanding collaborations in the liquor industry. Red Bull and Countdown NZ have proven to customers that two heads are better than one. The duo unanimously entered a partnership to foster their relationship and boost revenue.
Countdown NZ, a notable supermarket in New Zealand, is the leading supermarket brand in Australia. As one of its gratitude to its customers, Countdown has been offering OneCard, a loyalty program that gives beneficiaries the privilege of enjoying various rewards, exclusive club prices, fuel discounts, and even the grace to enter a OneCard competition with others. This time the OneCard competition is not just about Countdown alone but has been extended to include Red Bull.
Red Bull, a prolific and distinguished energy drink brand, partnered with Countdown NZ in a OneCard exclusive competition for Flugtag. Wondering what Flugtag entails? Flugtag, the German name for "flying day" is a competition organized by Red Bull. The competition compels participants to build, design and fly homemade flying machines. The contest involves thousands of spectators from all over the world. It is a fun inciting program to be.
How Does The Red Bull World-Class Competition Stimulate Shoppers?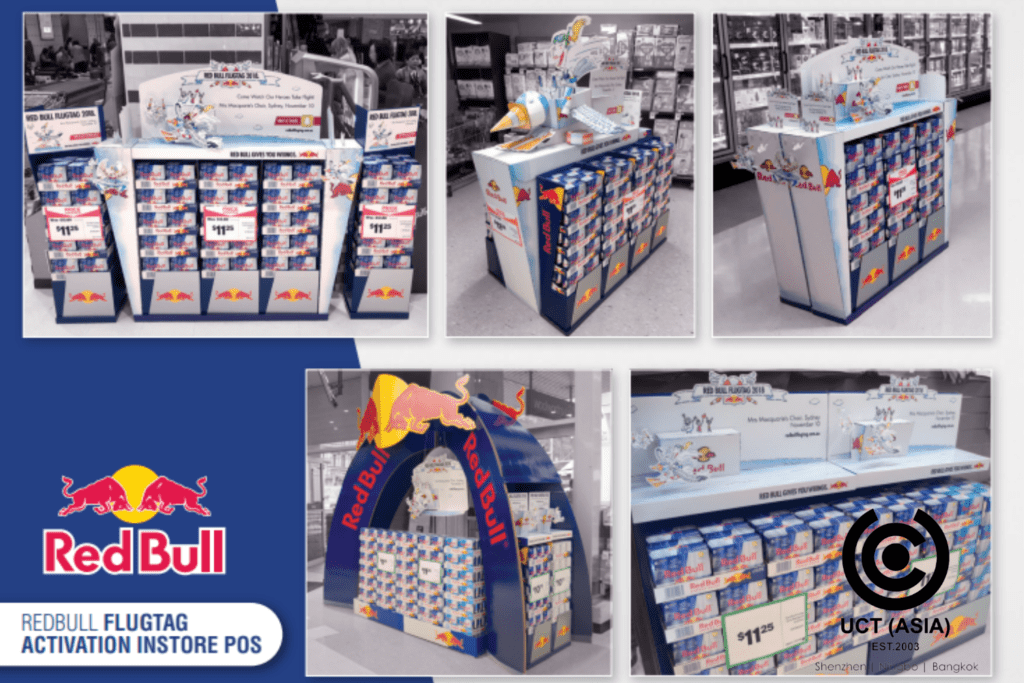 1. Increase Sales And Revenue
What more is to a business than making sales and generating more revenues? Red Bull's partnership with Countdown is a great motivation for customers. The promotional strategy adopted by the duo is mutually beneficial to both.
With the OneCard membership, repeat purchases are assured even after the promotional campaign might have ended. On the premises of the in-store promotion, for every 2 participating products bought, the duo is sure to boost their revenue as more shoppers buy to have more advantage for the prize draw.
2. A Lifetime Collaboration
The collaboration does not only positively affect Countdown NZ but also customers as well. The OneCard membership marketing allows customers to make multiple transactions on different occasions thereby fostering long-lasting relationships and commitment to the brands.
This shows the value, love, and gratitude they have for their customers. With a one-time experience of the Flugtag competition, customers surely can't wait for the very next one.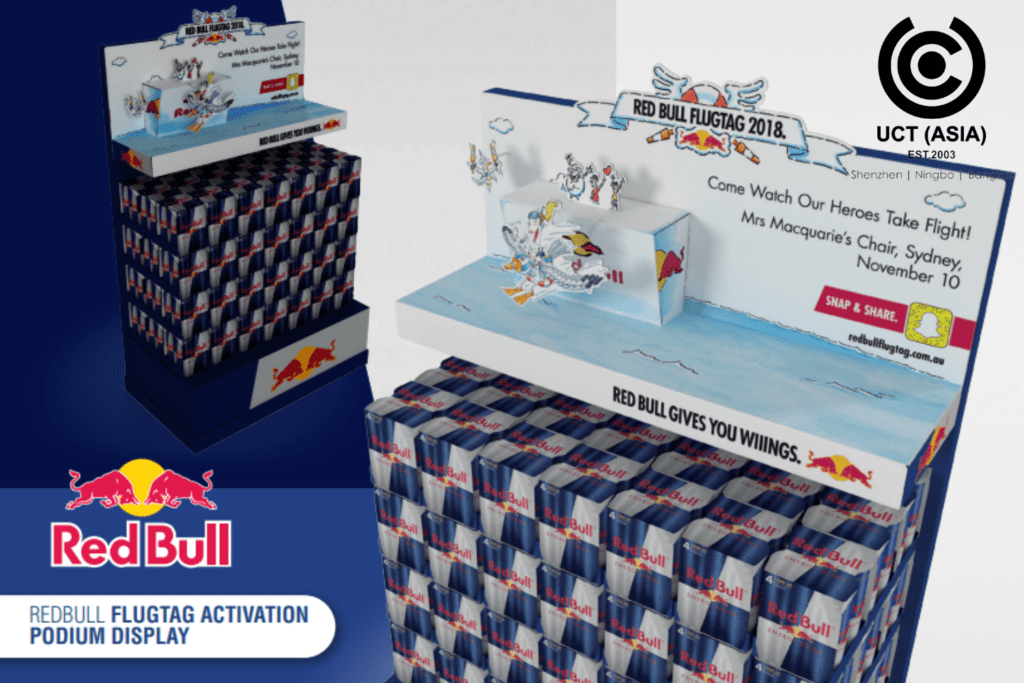 3. Brand And Event Awareness
With the eye-catching POS floor display right at the supermarket, customers are dignified and blessed with an aura of satisfaction and appreciation. The display contains concise detail about the theme of the event and customers are always triggered to take a closer look at it.
In terms of publicity and awareness, Red Bull made it easy for shoppers to view from an arm's length as the prints are in a somewhat bold form. The straightforward call to action of the display makes it even easier for customers to comprehend the information.
In Conclusion,
Business partnership fosters connection and ubiquity. It increases the reach of your product and brand invariably skyrocketing your sales. Membership marketing like that of Countdown NZ and Red Bull propagates the relationship between brands and customers. Next time you are up for promos, grab this strategy to fire up your sales.
Let's Help You At UCT (Asia),
Thinking of the best brand to collaborate with for your next promotional campaign? Then, send us a message at UCT (Asia). With our years of expertise, be certain to enjoy the best services and promotional ideas. We can help remodel your business and put it on the pedestrian path of great business.
Contact us today at UCT (ASIA) and let's get started!