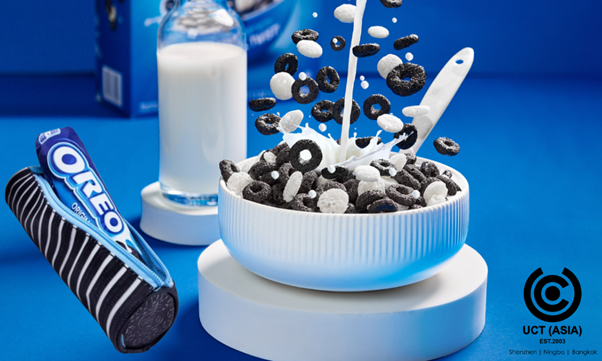 Are you looking to cut through the marketing noise and win people's attention with compelling designs and incredible displays of your promotional product? UCT (ASIA) has got you covered!
In today's post, we'll be taking a close look at the custom-branded pouch of one of the best in the game, Oreo, and how they made the best out of it.
Firstly, Oreo is a popular brand of sandwich cookies established in 1912. The brand isn't just popular because of its delicious cookie which is best enjoyed with a glass of milk, it's also well-known for its clever marketing strategies.
Trust us to bring you the very best marketing strategies that can genuinely help in growing your brand such as this custom-made branded pouch together with its promotional display.
Top 4 Hacks To Make The Best Out Of Your Campaigns – Like Oreo!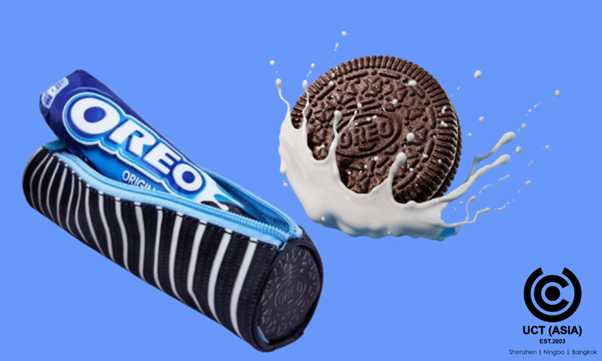 What are top brands like Oreo doing to make the best out of their campaigns? If this is the question you're asking, then you're at the right place to get answers. Here are 4 top hacks to help you make the most out of your campaigns:
● Use Point-of-sales Display
Promotional gifts, either as a free gift-with-purchase or an on-pack gift are already irresistible. We're all the same; we just can't resist a freebie. Whether you want to stand out in-store or at events, using promotional gifts is still a savvy marketing strategy.
But, employing a point-of-sales display makes your strategy even more effective and puts your brand a step ahead of your competitors. A well-planned POS display puts you in a favourable place with shoppers.
● Utilise Brand Colour
Colour increases brand recognition by a large margin and triggers certain emotions in people. This is why it's important to associate your brand with colours that trigger positive emotions when customers recall your brand.
In this promotion, Oreo used colours that are associated with them on the pouch and also the POS display. This makes it easy for people to remember the brand's products when they see them. Also, it raises the visual appearance of the product and display.
● Use Practical Gifts
Take for example this custom pouch used by Oreo. The pouch comes as a gift-with-purchase item that customers can use as a cosmetics, stationary, or toiletries bag.
In addition, the brand made it even more useful by using the pouch as the product packaging, thereby cutting costs on packaging production. It's a smart marketing strategy, profitable for both the recipients and the brand.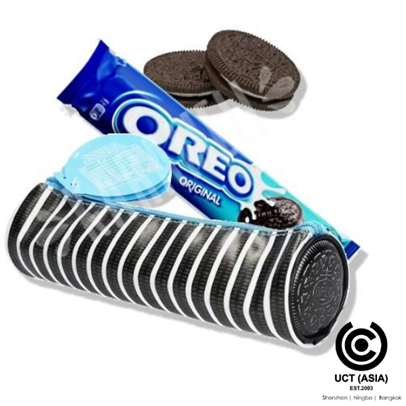 ● Stir Curiosity
In this promotion, we love how Oreo effectively used this strategy by pulling a creative spin on their pouch, successfully drawing massive attention.
The pouch is designed to look exactly like the brand's cookies, making it hard to ignore and even stirring the curiosity of shoppers, many of whom would want to check whether or not it's really the cookies or just a design.
In Conclusion
Oreo's promotion is a perfect example of how to make the best out of your campaign! The brand clearly knows how to plan a successful promotional campaign. Fortunately, UCT (ASIA) can help you plan yours, too!
We have the best creative designers who'll work closely with you to deliver excellent promotional products and displays suitable for your brand.
Harness our creativity! Contact us today!