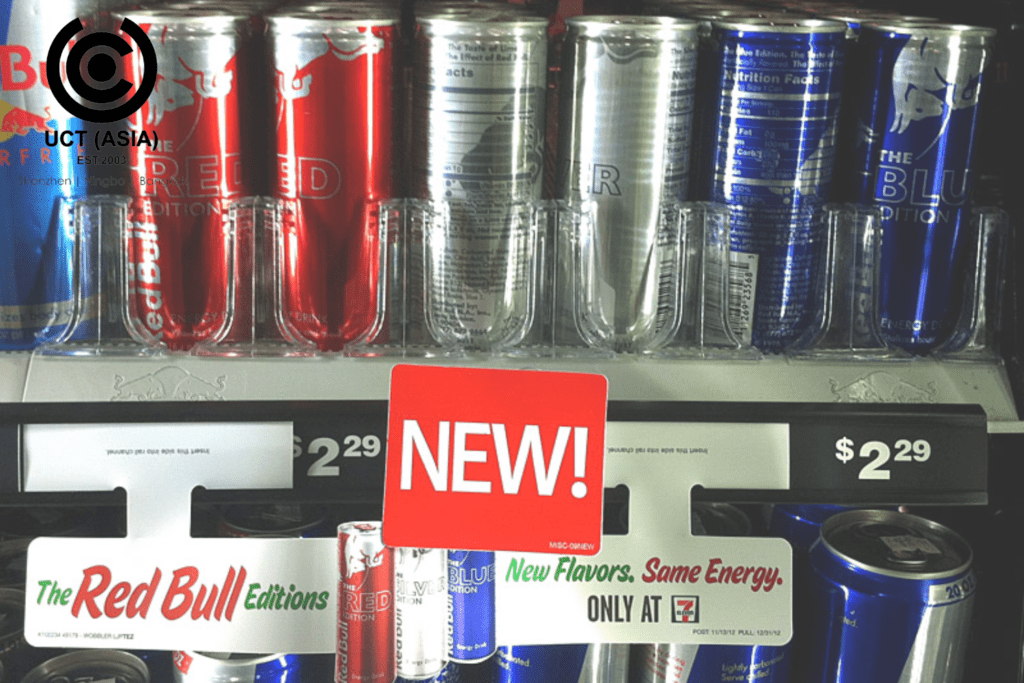 How would you feel when competitors and opponents come to you for advice in business? Would you like to earn such fame? Then get ready to skyrocket your sales this year as we reveal the secrets behind one of the trailblazers of the liquor industry-Red Bull!
Red Bull, a renowned energy drink brand is currently painting the liquor industry in Singapore red with its delectable in-store promotions. Guess what, the brand has strategically come up with lovely plans to boost its sales. What's so special about Red Bull's in-store promotion? Below are proven qualities of Red Bull's promotional strategy that got us all tripping off!
How Red Bull's Exciting In-store Promotion Has Created An Exhilarating Buzz In Singapore!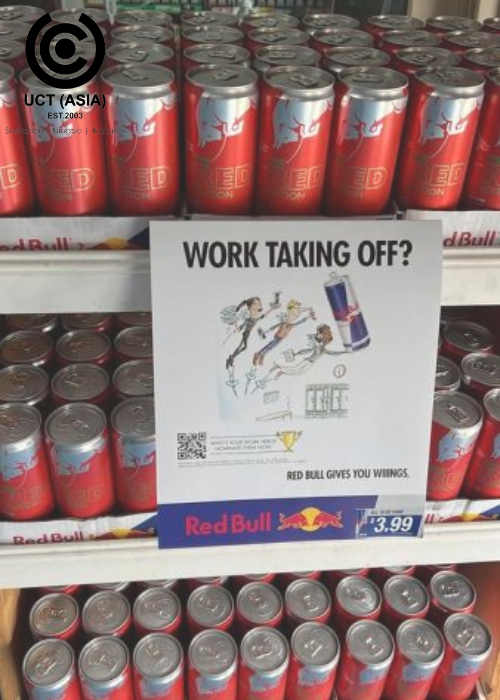 1. An Irresistible Offer
Red Bull has put the market in an uptight corner such that shoppers are hellbent on patronizing it. With their tantalizing pull tap-to-win promotion, customers have been availed the opportunity of winning a variety of exclusive prizes such as a cash prize of $88, Garmin watches, Red Bull x JBLwatcheskers, Red Bull $10 EZ link cards, Red Bull t-shirts, PS5 standard edition, 1 carton of Red Bull plus, and a $3 online discount code on Shopee by purchasing a Red Bull product offered for sale.
2. A Quintessential Shelf Dangler
With a captivating shelf dangler, customers need not worry about where to get information. The deep and strong red colour of the dangler can't be bypassed without a stop-by. The conspicuous red colour of the dangler is sure to pique the interest of everyone who crosses the dangler even at first glance.
One very captivating strategy used by Red Bull is the artistry that comes with the " pull Tap to Win" tag. This tag is crafted to wave at shoppers thereby enticing even a prospective buyer.
3. Easy Accessibility
No one wants to shop in an unfamiliar atmosphere. Making products and information easy and accessible to customers may be all you need to gain traffic to your buzz. Promotional campaigns should be all-encompassing for shoppers. It should include all the necessary information that can encourage the purchasing decisions of customers.
Red Bull has proved to be a blockbuster with its detailed yet succinct QR code. This code is an interactive advertising tool that proves to customers the integrity of its brand. Making it easier for shoppers to participate in the contest.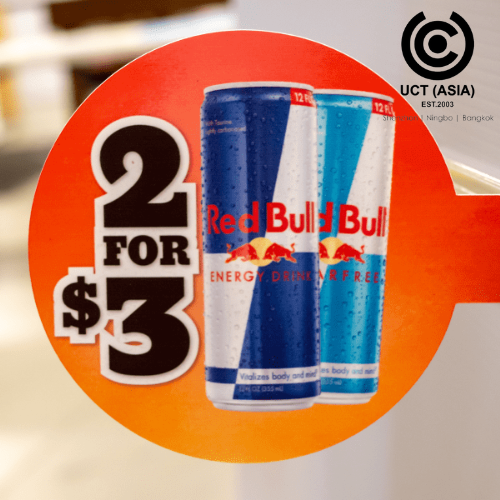 4. Boosts Sales
Sales are undoubtedly the aim of every business. Whether you preach value or purchase, all leads to sales. How do you fire up sales with so many competitors out there? This can only be achieved by an increase in publicity.
As for Red Bull who used a shelf wobble to advertise their products, the sales are usually instant. This is because interest is captivated by visibility and visibility is exhibited in the displays. So next time you want to boost your sales, try implementing visible campaigns.
Closing Remark,
Being smart and organized can earn you a feat beyond mere imagination. Put your fantasies and plans into action and watch your brand skyrocket in the market. Promotional campaigns like the shelf danglers POS can earn you a slot on the distinguished podium of great brands.
Get In Touch With Us At UCT (Asia),
In search of help for your brand? Send us a message at UCT (Asia). We are dealers in all kinds of marketing campaign services and products.
We can also help you procreate an in-store or outdoor marketing gift like that of Red Bull.
Contact us today at UCT (ASIA)!