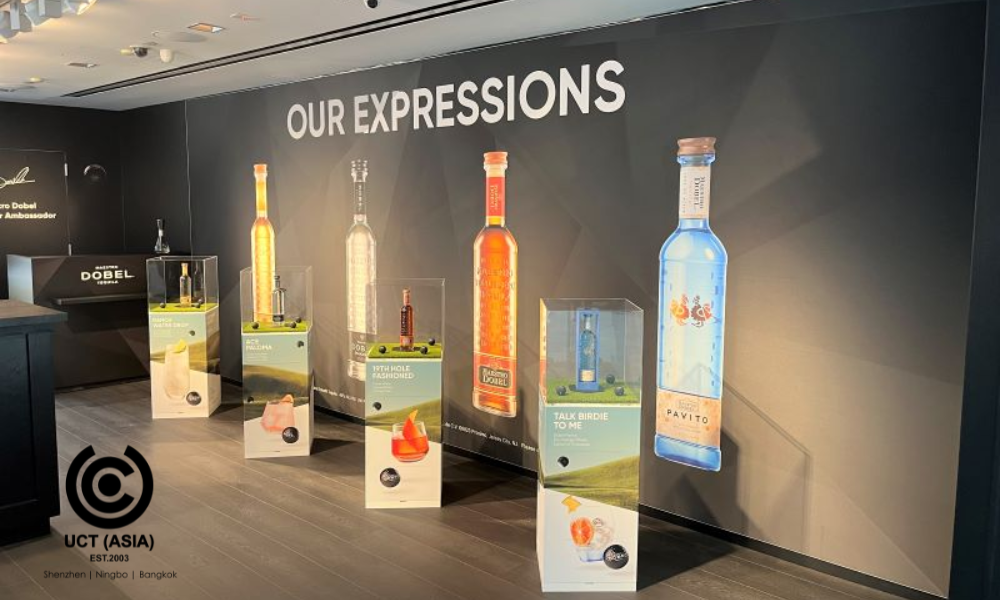 Travelers never forget to add shopping to their bucket list. Most of the time, many travelers shop for what attracts them the most on the shelves and not just what they have in mind to buy. Travelers are the most unpredictable shoppers as they can switch wants depending on what piques their interest the most in the grocery store.
Here comes the creativity of sellers and brands to ensure their promotional design. speak for them. Often than not, it is known that you won't be there to preach your product's value to buyers, which is an even greater reason to improve your aesthetics.
Thankfully, Maestro Dobel has affirmed this notion with its Tequila exclusive pop-up display coming in the exhibition via the Proximo Spirits and International Shoppes tequila showcase at the New York JFK airport T1.
Why This Promotion Matters So Much to Us!
From the collaboration with the golf superstar John Rahm, the exotic animation, colorful matured bottle designs, and the display price highlights, here is to more cheers to Maestro Dobel!
Varying questions might pop up in your mind, including why Maestro Dobel Tequilla still goes the extra mile despite their already-made fame- does it matter?
Check Out Reasons Why This Promotional Strategy Could Be Your Next!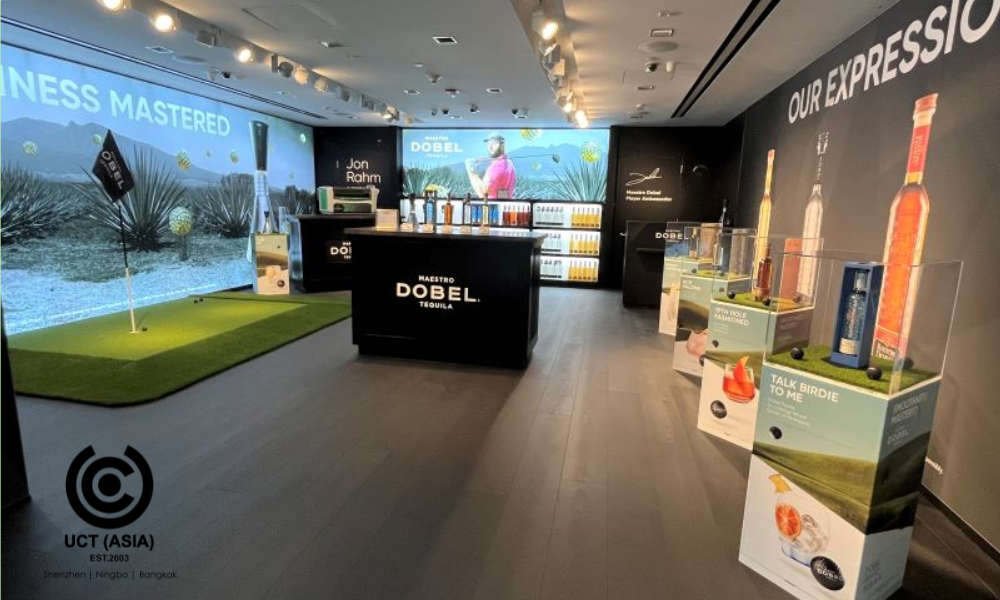 1. Exclusive Pop-up Display
Ever rushed into a supermarket to get one or two things for your journey the next day? What is the most likely thing you would purchase while in haste? 80% of the time, travelers would love to try out new products.
How come you ended up with a different product from what you intended to buy from home, having drafted a list from your domicile? Sure, you know you have been thrown off balance by the unseen forces of powerful promotional strategies – the pop-up display that caught your attention while you entered the supermarket!
Apart from the captivating sensorium it offers, the POS Display by Maestro Dobel makes shopping very easy as it comes with succinct details as to what it offers, making information quite accessible to buyers in the most spectacular way.
2. A Fantastic Collaboration
This partnership is coming at a time when the Americans anticipate PGA Tour Golf events happening soon in Atlanta, Chicago, and Memphis. With John Rahm appearing at the center of the display, golf lovers would surely have at least a bottle of Maestro Dobel Tequilla to themselves.
Also, Maestro's partnership with Proximo Spirits Global Travel Retail and John F. Kennedy International Airport proves Dobel's Tequilla's undying quest for satisfaction.
3. Personalization of Bottles
Personalization offers a sense of confidence and charisma. It connotes respect and uniqueness and preserves the dignity of the owner.
Maestro Dobel, aside from the animations and beautiful curation of its display, went further to impress its customers with an on-site engraving. This engraving happening at the pop-up display offers personalized bottles of the Tequilla for customers who wish to personify their bottles.
How Can UCT (ASIA) Help?
Looking for a touch of class for your brand? At UCT (ASIA), we've got you covered! From POS displays to on-site engraving, branding, packaging, and more, we're committed to providing you with top-notch services that will help your brand distinct. Don't hesitate to get in touch with us today to see how we can help elevate your brand to the next level!
Contact us today at UCT (ASIA)