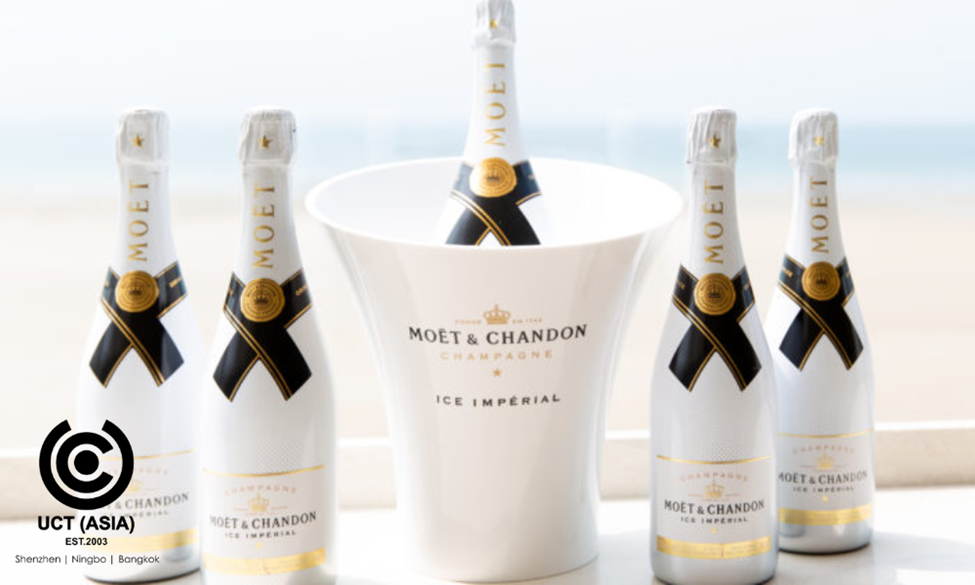 The drink industry is multifaceted with unlimited competitors. However, despite the numerous competitors out there, some drink industries still stand out and in fact, cannot be deterred by others.
Amongst the drink industry are the distinguished Moet & Chandon as well as Cloudy Bay. These duos are formidably incredible brands! Lately, our team came across this duo's point-of-sale materials displayed in one of the airports. We must say we were held spellbound by this awesome display!
Cloudy Bay is a New Zealand wine and part of the French-owned LMVH Group, which includes 22 wine and spirit companies, including Champagne producers Moët & Chandon and Veuve Clicquot. This exclusive wine has put New Zealander's wine on the map making New Zealand wines one of the most sought-after wines in the world.
4 Reasons These Custom POSM Displays Stand Out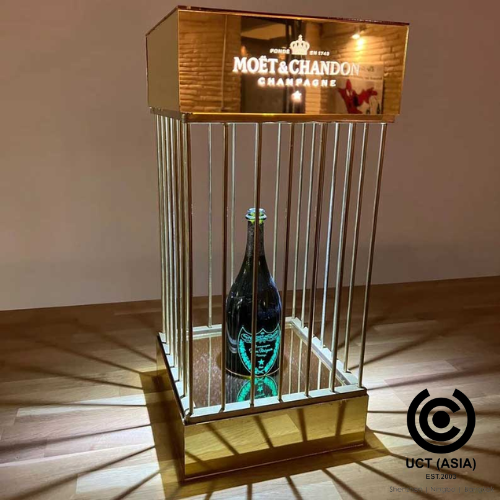 1. Customized designs
A look at these wines and you would behold the breathtaking experience that comes with them. Without opening the bottle for its contents, the creative and perfect exterior design of its packaging says it all.
What do we say about the minimalistic approach of Moët & Chandon's liquor bottle display? Imagine a design with a blend of simplicity and sophistication! It is outstanding, we must commend it.
And when it comes to unique custom display designs, these bespoke display stands are on the array of remarkable ideas that other drink brands can emulate as these two-product design displays portray a high level of creativity and innovation.
2. The Elegant Lighting
When it comes to displays, good lighting is arguably an indispensable feature. Good lighting makes displays more accentuated and warm thereby making it appealing to grab the attention of customers and even onlookers.
In addition to accentuating custom POSM displays, good lighting helps these duo brands underscore their products by giving them an aesthetic touch of quality.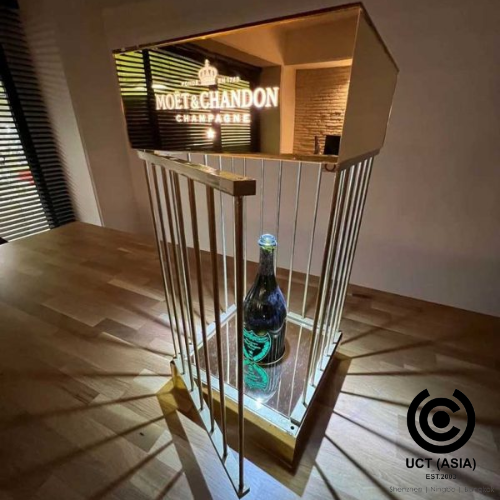 3. Irresistible Premium Materials
Materials used for packaging can mean a lot to the progress of your business. Exterior materials and designs can solidify patronage and this is why you must consider the material you would use for the display.
However, be sure your material suits the place you are going to install or set up your display. And for sure, Cloudy Bay and Moet do excellently when it comes to the best materials for displays.
For the lightning to the interior decor, it is glaring that these duo brands invest massively in their creative store displays and promotional campaigns.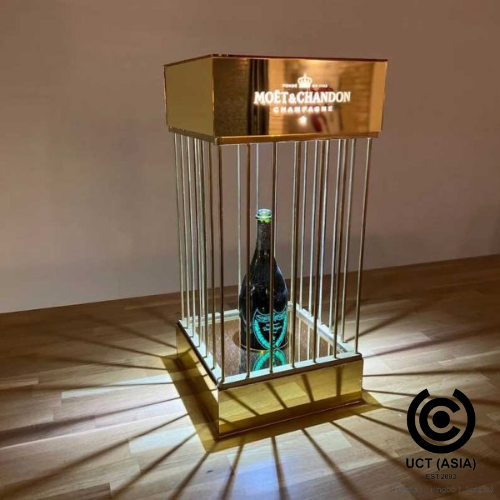 4. Eye-catching bottle glorifier display
Another unnegotiable and eye-catching promotional campaign for drink brands is the use of bottle glorifiers – A display that is designed to fit on a bottle, typically with a cut-out area to hold the bottle in position.
The use of bottle glorifiers is another way for liquor brands to make their product more striking in-store. This time, not just the bottle glorifier is being used for display but also, the use of bottle glorifier light can be seen in Cloudy Bays promotional display. This is exactly one reason why Cloudy Bay stands out from other competitors.
Our Closing Thoughts,
If you must leverage your competitors, then you must be ready to go the extra mile. Try out new and different promotional campaigns for your brand. It might be all your brand needs to pass the hurdle of competitors.
Let's Help You At UCT (ASIA)!
We are a renowned company that helps newbies and startup brands grow. We offer promotional campaign services, and ideas. We create varieties of displays, such as free-standing display units, holographic advertising displays, LED and video POS displays, and a lot more.
Contact us today at UCT (ASIA)!