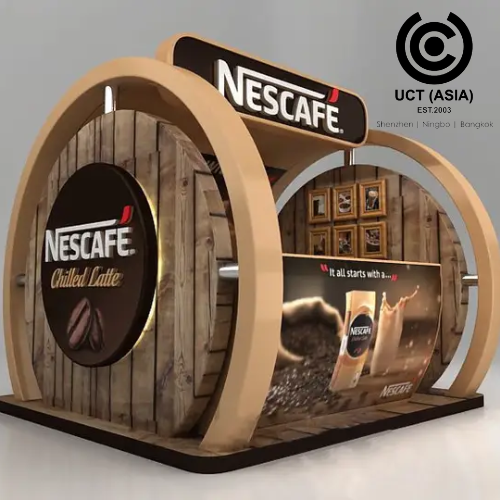 Have you ever imagined the best way to display your products so that they are eco-friendly, enchanting and propelling at the same time for customers? If this is you, then give a thumbs up to Nescafe!
Everyone wants a million-in-one strategy to boost their sales. Brand owners are often ecstatic, and fantasize about their prospective business but most are never willing to act promptly. Gone are the good times when we had limited brands of the same services and this is why you must be strategic in promoting your business.
Thankfully, we have brought one of Nescafe's top secrets to the limelight! Without further ado, let's get to it!
4 Ways This Custom Wooden FSDU Helps Nescafe Marketing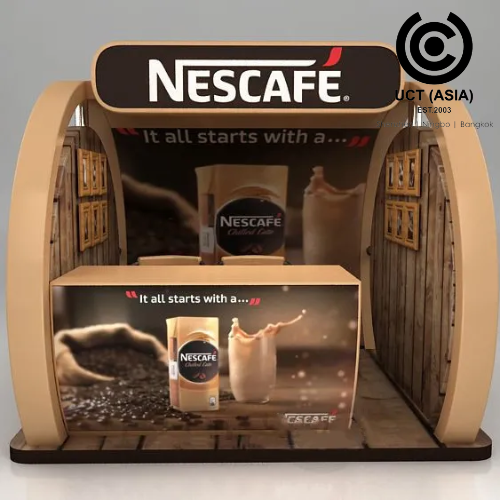 Ecological friendliness has been a primacy for merchandisers for the past years and this is why brand owners resort to using greener options regarding their products and displays. Consequently, Nescafe products are arguably one of the most awarded coffee brands in the world owing to their high sustainability products.
Taking a look at Nescafé's custom wooden FSDU display in Brazil, how does it make customers patronize Nescafé?
1. Warm And Welcoming
What else could be so fantastic and warming for a customer to be welcomed with a beautiful and captivating edifice of what they want to buy?
Coffee is indeed a nice way to provide warm and welcome guests, and Nescafe certainly encapsulates this in its creative store display. This fantastic, modern custom wooden display exudes warm and welcoming vibes to shoppers.
2. Eco-friendly And Naturally Beautiful
Woods are naturally beautiful and aesthetically attractive materials that are devoid of causing environmental hazards. They are natural, renewable, cheap and give a natural touch of splendour to your products.
Aesthetically alluring, you would agree with us that this wooden FSDU effectively charms Brazilian shoppers.
3. Bespoke Design
This customized wooden FSDU display allows multiple displays of products at a time which is sure to hook customers at a first glance.
Also, the combination of wood and metals, added with perfect colour matches and the dignified brand logo, makes this wooden display rack more captivating in-store.
Talking about the beehive design added to Nescafe's display, it is indeed a clever way to attract shoppers and gain recognition from customers and prospects.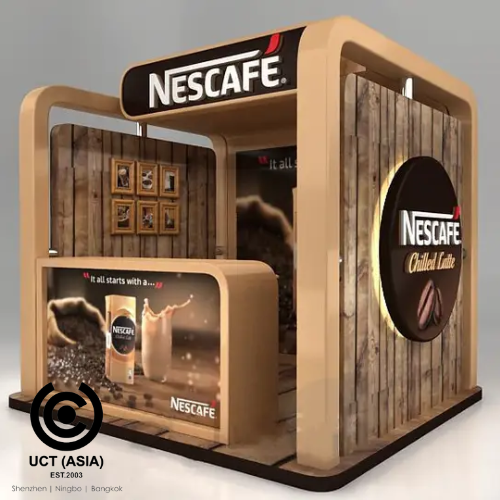 4. Informative and Engaging
The unique design of this custom wooden FSDU creates curiosity and inquisitiveness among shoppers. The blend of wood and beehive design explains the importance of bees in growing coffees and their positive environmental effects on man.
Closing Remark,
Displays are wonderful, unique and perfect ways to present your products. Considering the many options that come with choosing the best display for your product, ensure that the displays you opt for are practical, eco-friendly and unique. Using the custom wooden FSDU display by Nescafe as a template can be the surest way to reap for yourself benefits like Nescafe.
How Can We Help You?
Do you intend to replicate this beautiful secret of Nescafe in your business? Then, let's get you started at UCT (ASIA)!
With our years of experience, we help both local and international brands design and produce promotional displays. Aside from promotional displays, we also offer a wide range of services like branded corporate giveaways, sports marketing ideas, seasonal promotional merchandise and many more.
Contact us today at UCT (ASIA)