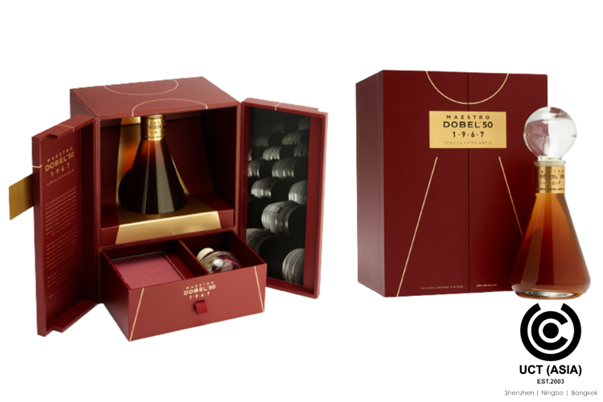 Are you considering starting up a business in the liquor industry but are scared of its highly competitive nature? Worry no more because it's time to take a deep breath from your hassles!
The liquor industry, of the many industries to delve into, remains one of the most controversial and highly competitive. Its competitive nature is such that both newbies and existing companies clamour to carve a niche in the market.
Luckily, our team came across this special brand, Maestro Dobel and a closer look at the brand threw us into an ecstasy far beyond our imagination!
From the premium packaging box to the striking decoration of the bottle, we couldn't help but share our amazing discoveries about this liquor brand with you and hopefully, these discoveries would be included in your successive promotional strategies!
Check out these excellent strategies and secrets behind Maestro Dobel's unique box packaging!
4 Amazing Secrets And Tips Learned From Maestro Dobel's Promotional Strategy!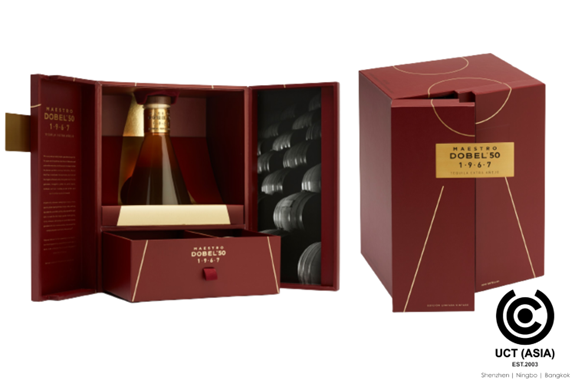 1. The Amicable Colours
What do you have to offer as a brand when your packaging and decorations are all dull and gloomy? Nothing excites customers as compared to a brand's appealing packaging of its products. We must say this was one of the major outstanding features that pulled us to Maestro Dobel.
A brand's decoration of its packaging should not be too flashy or gloomy. It should be one whose overall effect is well-saturated and appealing even at a first glance. An outstanding epitome of this feature is the premium packaging box by Maestro and Dobel. This deep earthy red coloured box mimics the sherry barrels.
Its characteristic blend of red with patches of golden line, and a gold plaque that serves as the main handle to open the premium packaging, makes this brand so exclusive! The blend of gold that appears on the packaging box presents the brand truly as the vintage that it is and has the true elegance of luxury.
2. The Dainty Storyline
Stories are intriguing and exciting and they are the magical wands behind every brand's success! Every business has its unique history which is repleted in its stories.
Maestro Dobel proved this embodiment of history with its release of special Tequila to celebrate the robust foundation of its brand which is quite conspicuous in the liquor brand packaging.
This uncontested history is well accentuated on the gold plate imprinted with the year "1967" and on the gold letters to the right and left-hand door of the premium packaging box. The imprints are not just for formality but are ways of lauding customers for their patronage.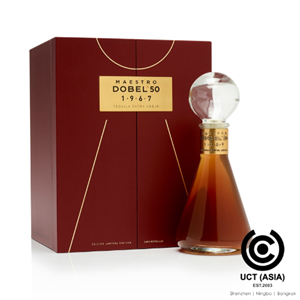 3. Understanding Your Market
You can't market your brand with a misplaced priority! Knowing what your customers want and serving them just as they need is a huge contributing factor to the growth of your brand.
The liquor industry is patronized by people of esteem, timber and calibre who have a penchant for aesthetically delightful visuals. These visuals should be propagated in the packaging boxes.
4. Spice Up Your Brand
There is no sure way to innovate and experiment with new ideas, they come in any unique style! Sherry barrels are quite common in wines but not in Tequila, yet Maestro Dobel unequivocally tried this innovation and luckily, it came out so grande as the special gold Tequila.
Do not shy away from innovations, they could be the surest way to fire up your sales!
A Wrap On This,
Presently, branding is a widespread phrase everyone has heard of and it's one thing that could glorify a product against its competitors. It's the real identity of a brand that differentiates a brand from the rest.
Let's Get Started,
We are a company geared toward developing brands to meet global standards. We strive to promote companies by offering standard and quality services like no other.
We specialize in the customisation and branding of promotional products and marketing displays.
Contact Us Today At UCT (ASIA)!