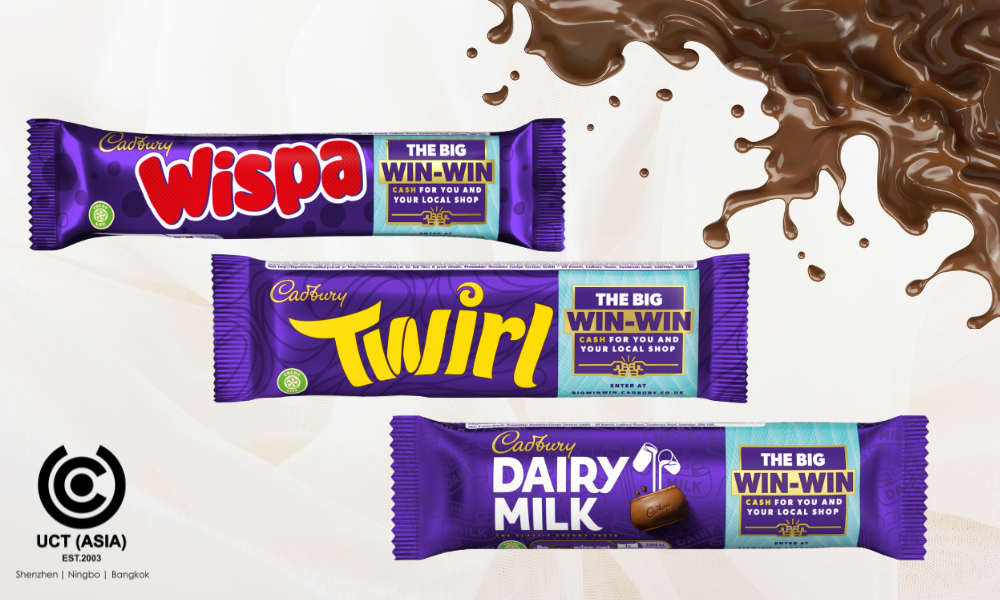 Who doesn't want to win great instant prizes just by purchasing their favourite chocolate bar?
While your brand might not be a household name yet, it surely can use contest marketing to its benefit. Utilized by some of the most successful brands of different industries, contests are an effective marketing strategy for gaining new customers and re-engaging with old ones.
Cadbury's Big Win-Win Online Contest is a perfect example of how brands drive product awareness and improve customer engagement. This promotion caught our attention, so we decided to write this article to unveil the hidden secrets of this online contest. But before that, what is this contest really about?
Cadbury Big Win-Win Contest
Cadbury, a popular chocolate manufacturer in the UK, offers an instant win promotion with a chance to win great cash prizes. To enter, customers simply have to purchase a participating Cadbury chocolate bar and enter the barcode on the Cadbury website.
Customers can enter once per day, and there's no limit to the number of times they can win. Interestingly, local shops are not left out; they can win prizes too if customers who nominate them win a prize!
Top 4 Hidden Marketing Secrets Behind This Contest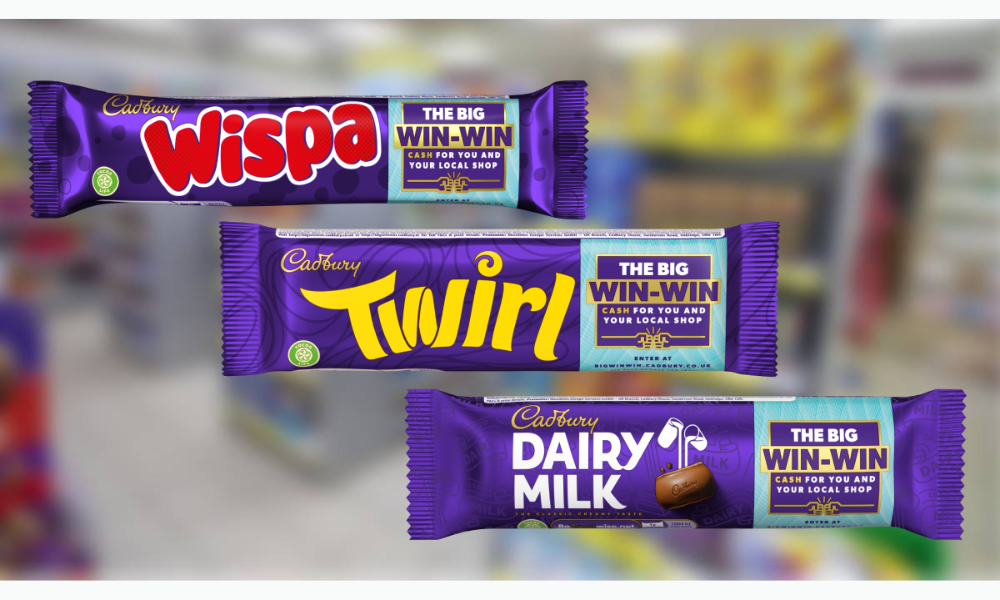 You might be curious about the secrets behind this successful online contest. Well, we'll unravel the top hidden secrets in this segment. These secrets are simple, but they can be very effective if you're looking to run a successful online contest:
1. Make it Easy to Enter
One of the biggest mistakes you can make with your online contests as a brand is making them too difficult to enter. People are busy and don't have time to fill out lengthy forms or complete complex tasks.
The Cadbury Big Win-Win Online Contest was very easy to enter. All participants had to do was enter their barcode from a Cadbury chocolate bar. This made the contest very accessible to a wide range of people.
2. Offer Valuable Prizes
Another key to running a successful online contest is to offer a valuable prize. People are more likely to enter a contest if they know they have a chance to win something they want.
The Cadbury contest offered a variety of prizes, including cash prizes and chocolate prizes. This made the contest highly appealing.
3. Promote the Contest Heavily
Once you've created a great online contest, you must promote it heavily. You want to ensure that as many people as possible know about the contest and have a chance to enter.
Cadbury heavily promoted the Big Win-Win Online Contest on social media, their website, and in-store. They also ran ads on TV and radio.
4. Make it Fun and Engaging
People are more likely to enter and participate in an online contest if it's fun and engaging. You want to create a mind-blowing contest that people will enjoy and try to share with their friends.
The Cadbury contest was fun and engaging. Participants could enter every day, and prizes would be won each day. This made the contest exciting and kept people coming back for more.
Conclusion
If you're considering running an online contest, keep these four tips in mind. They can help you create a successful contest to generate excitement for your brand.
Let UCT (ASIA) Help You!
Want to create your very own online contest promotion? Feel free to enquire at UCT (ASIA) for more information on the steps to take. We are a leading provider of product design and manufacturing services.
Our team of experienced specialists can help you create unique and innovative marketing campaign concepts that wow consumers and increase brand recognition.
Contact us now!