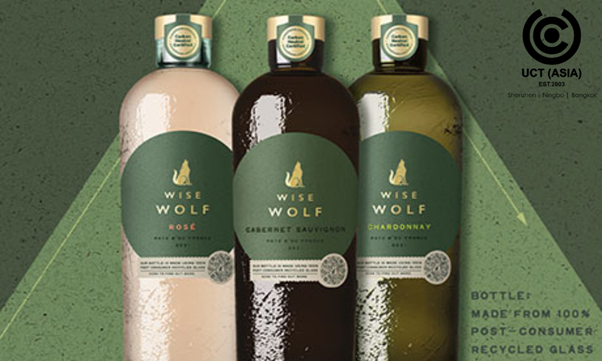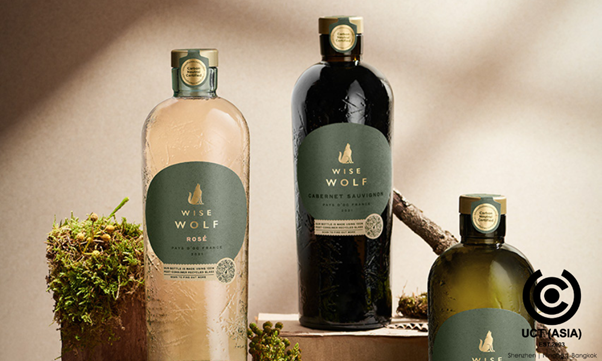 Sustainable packaging is no longer a distant tale. Most brands have already keyed into it these days, so we can say that sustainable packaging, also known as eco-friendly packaging, is here to stay and is showing no signs of stopping.
What does this mean for you as a brand?
What it means is quite simple. People's perception of environmental issues in this age plays a significant role in their purchasing decisions. Therefore, to gain the trust of these people, there's no better time to switch to eco-friendly packaging than now!
As a result, our featured post is on post-consumer recycled packaging and how to get you started!
About Wise Wolf's Innovative Post Consumer Recycled Packaging And Promotion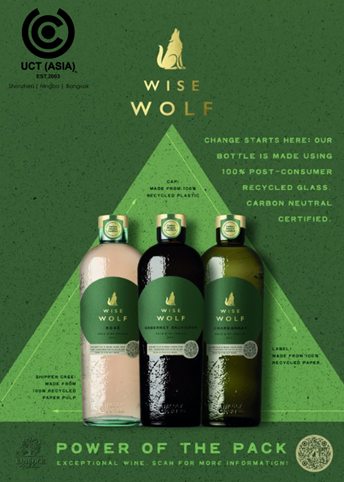 Wise Wolf added an extra boost to its status as one of the most eco-friendly brands with the launch of its range of wines.
Our team came across this promo in a store in the UK and was impressed by the brand's plan to "lead the pack" to sustainable and enjoyable drinking habits.
Not only is the glass bottle completely post-consumer recycled glass, but the label and tops are also made from completely recycled plastic.
And what's better? QR code marketing is incorporated to help customers find out more about the promo.
What Makes Post-Consumer Recycled Packaging A Sure Money-Saving Hack?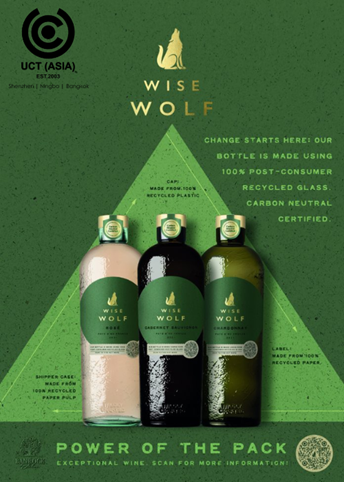 In this segment, we bring you 4 reasons you should switch to Post Consumer Recycled (PCR) materials for your packaging and marketing:
1. Lower The Cost Of Shipping
Since 2015, shipping companies like FedEx have increased their shipping rates for brands that take up large truck space with their big packaging boxes.
As a result, brands are now using right-sized, light-weighted boxes to drop their shipping fees while still maintaining their green brand credibility. You, too, can take advantage and save some money!
2. Less Waste
After serving their purpose, promotional products are usually thrown away. The problem, however, is that they take years to break down, thereby causing land and water pollution.
So, by recycling them into new packaging materials, you're helping to ensure less waste on our land and water bodies.
3. Improve Brand Image
One of the best things about this packaging is that it helps you present a positive image of your brand to prospective customers.
Showing that your brand cares about the environment is more important than ever. This is because sustainable packaging plays an important role in swinging customers' decisions when shopping.
4. Increased Sales
You can earn huge trust from your target audience when they get the impression that your brand is committed to sustainable marketing. This results in a sales boost as more people will commit to doing business with you.
Additionally, using post-consumer recycled packaging can enhance the general customer experience and set your brand apart as trustworthy and exemplary like Wise Wolf Wines.
Finally,
Making this all-important switch can prove a daunting task, which is why you need a promotional product and display company to help you. This is where UCT (ASIA) comes in!
We're well experienced to deliver promotional products, display, and packaging that meets your brand's standards and values.
Contact us today to know more!